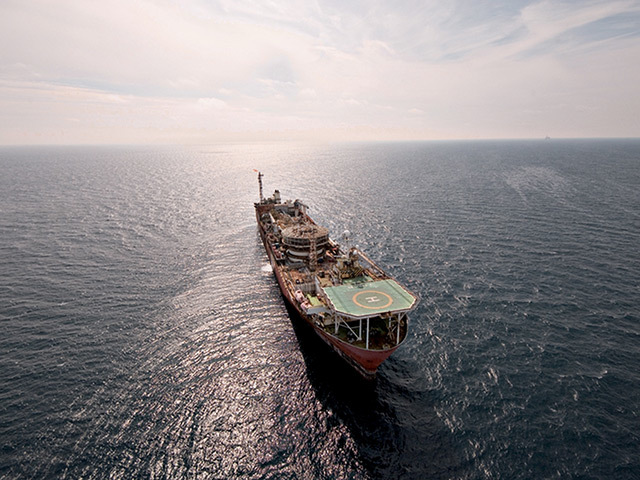 Consultancy Elemental Energies has won work to support decommissioning of the TotalEnergies Gryphon field in the North Sea.
Details have not been disclosed, but Elemental said it will be "one of the largest subsea decommissioning campaigns to be undertaken in the North Sea".
The consultancy will provide a field-level well integrity overview and assessment of plugging and abandonment requirements for all wells on the project.
The value of the work and the number of wells to be P&A'd hasn't been disclosed. Project planning started in the summer, with the decommissioning efforts expected to run to the end of the decade.
P&A accounts for roughly half of overall decommissioning costs in the UK sector.
Meanwhile, TotalEnergies is planning on removing the Gryphon FPSO in 2025, and has been putting a contract, worth more than £25m, out to tender on the NSTA pathfinder portal.
Julie Copland, head of decom and low carbon at Elemental Energies, said: "The Gryphon project's scale is an excellent opportunity to showcase the value of an expert-led, integrated wells and subsurface approach to field-wide decommissioning. Our team has extensive experience in delivering these types of collaborative projects which have been shown to reduce costs and unlock efficiencies for our clients.
"We believe that combining the experience of our leading wells engineering with our subsurface partners early in the planning phase is critical to minimising risks during projects such as this. At a time when the need to safely and efficiently decommission assets in the North Sea is accelerating, it is encouraging to see operators such as TotalEnergies recognising this and taking steps to responsibly address their liability."
The Gryphon FPSO lies 201 miles north-east of Aberdeen, having started up production in 1993.
Elemental Energies has been on a series of acquisitions, starting with Vysus Senergy Wells in December 2022 followed by Norwell Engineering in May.
The firm said it is expected to announce further acquisitions over the next 18 months.
Recommended for you

Shetland Gas Plant shut down after heating system failure causes steam release