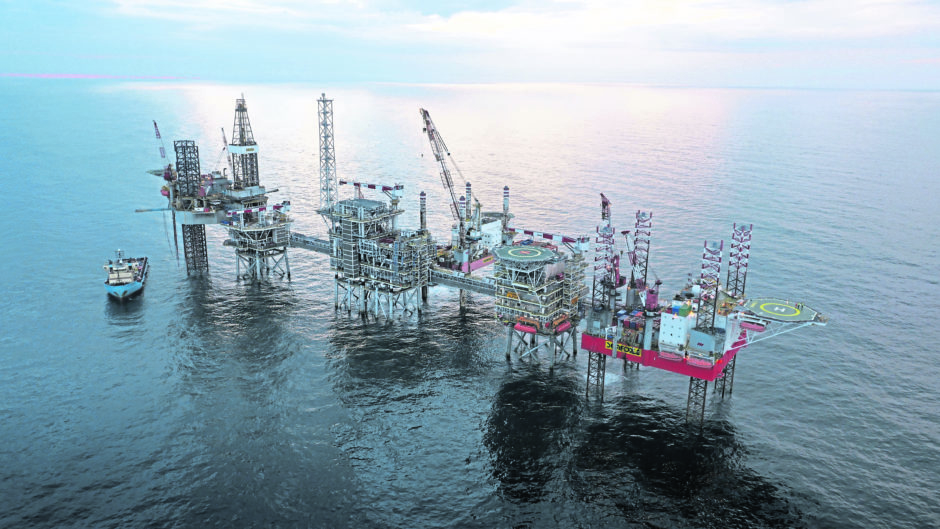 Neptune Energy fell to a loss in the third-quarter as its figures came under pressure from lower oil and gas prices and "operational issues" in Norway and Algeria.
But the private-equity backed exploration and production firm managed to start offshore development work on its 50 million barrel Seagull project in the North Sea during the reporting period.
The company said in May that it would have to delay first oil by 12-15 months, to late 2022, in light of the Covid-19 pandemic's impact on its supply chains and logistics.
In its third quarter results statement, Neptune said it had installed production and waste water pipelines in October and that work to prepare the host facility, BP's ETAP platform, had begun.
Neptune is also looking forward to participating in the appraisal of the Isabella field in the second half of 2021.
Isabella, operated by Total and located in the central North Sea, was described as "encouraging" following its discovery earlier this year.
An appraisal well on the Dugong discovery off Norway is slated for the first half of next year.
In addition, the resolution of a gas blend snag which has been limiting production from Neptune's huge Cygnus gas field in the southern North Sea could be getting closer.
The Health and Safety Executive and the UK department for Business, Energy and Industrial Strategy are due to begin a "joint-impact study" into the long-running issue during the current quarter, Neptune said today.
Neptune also said it had completed a maintenance shutdown on Cygnus and maintained strong production in the UK of 16,700 barrels of oil equivalent (boe) per day during Q3.
Group production totalled 134,500 boe per day, up 3% on the corresponding quarter last year, but down 10% of the second quarter of this year.
Third quarter, pre-tax losses totalled £24.5m, against profits of £45.5m in the same period last year, on revenues of £230m, down 30% year-on-year.
The Touat gas processing facility in Algeria has been undergoing repairs and the Equinor-operated Hammerfest LNG plant in Norway has been knocked out of action for a year following a recent fire.
Full-year production guidance has been revised to 140-145,000 boe per day, from the 145-160,000 boe per day range stated in Neptune's first half results.
Neptune can fall back on "business interruption insurance" to mitigate the impact of lower production from the Barents Sea Snohvit development, whose gas is taken to Hammerfest.
The company also said temporary changes to Norway's petroleum tax regime had resulted in the refund of £93 million in the third quarter, with a further £47m to follow in Q4.
A "resilience programme" designed to help Neptune cope with the pandemic and the recent commodity price plunge has delivered cost reductions of £220m so far this year, a figure expected to rise to £250m for the full year.
Neptune, which also has interests in Germany, the Netherlands, Egypt, Indonesia and Australia, said in June it would cut the number of global roles it supports by 400, a reduction of about a fifth.
For the first nine months of 2020, losses came to £29.5m, compared to profits of £335m in 2019, on revenues of £845m.
Neptune chief executive Jim House said: "Despite the ongoing restrictions of the Covid-19 pandemic, Neptune delivered a robust safety, operational and financial performance in the third quarter.
"Our active hedging programme and tight cost control boosted cash flow and we took further steps to enhance liquidity."
Recommended for you

BP hails start up of 50m-barrel Seagull project