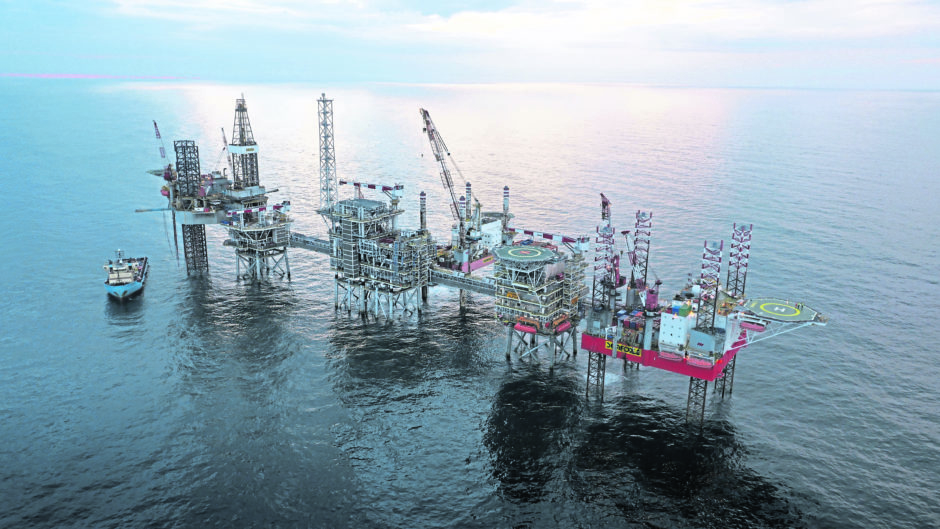 Private equity-backed operator Neptune Energy has announced proposals to cut 400 jobs globally, representing around a fifth of its workforce.
The losses will fall across nine countries as the company "reshapes" amid the oil downturn brought on by Covid-19.
The roles will be office-based, meaning operations will be unaffected, with half expected to come from staff while the remainder will be from contractor positions.
Neptune, which employs around 140 people from its Aberdeen base, has not disclosed how many of the job cuts will fall in the UK.
A spokesman said: "The challenges facing the global oil and gas industry are clear and we know we must take further steps in order to emerge stronger and in a position to continue making a positive contribution to society's energy needs."
Chief executive Jim House informed workers of the proposals in an email earlier this week, which has subsequently been published on Neptune's website.
Each country managing director has this week been holding townhall meetings with employees to discuss the plans.
Mr House said: "The combined impact of the pandemic and the sudden and sharp fall in commodity prices means we must look at our business differently and ensure we are not just fit for now, but suited for a different outlook going forward.
"Our activity set has moderated and, regrettably, this means we must also reshape the size of our organisation accordingly."
It comes after Neptune pushed back first oil at its Seagull development in the UK and scrapped a deal to acquire Edison E&P's UK and Norwegian business last month.
Despite identifying £240-325 million worth of full-year cost reductions, the company warned last month that the second quarter of the year will be "more challenging".
First-quarter pre-tax profits totalled £96m, down 43% year-on-year, on revenues of £390m.
In his email, Mr House said he believed commodity prices will be low through 2021, and that any economic recovery "is unlikely to be smooth or predictable".
As a result the firm should "have no more layers than today and should ideally result in fewer than before", without duplication of resource between countries.
He added: "As a result of Covid-19, we have witnessed a tragic loss of life, while the damage to economies around the world has been severe and will take time to recover.
"Neptune will come through these turbulent times stronger. But while our vision does not change, we must accept that our trajectory must moderate going forward."
The news also follows the departure of the company's exploration vice president last week.
Neptune is backed by US-based private equity firms Carlyle Group and CVC Capital Partners, as well as Beijing-headquartered sovereign wealth fund China Investment Corporation.
The firm's main operated asset in the UK is Cygnus in the Southern North Sea, which supplies around six percent of the country's gas demand.
Recommended for you

"Majority" of UK workers will see no major job impacts from net zero transition