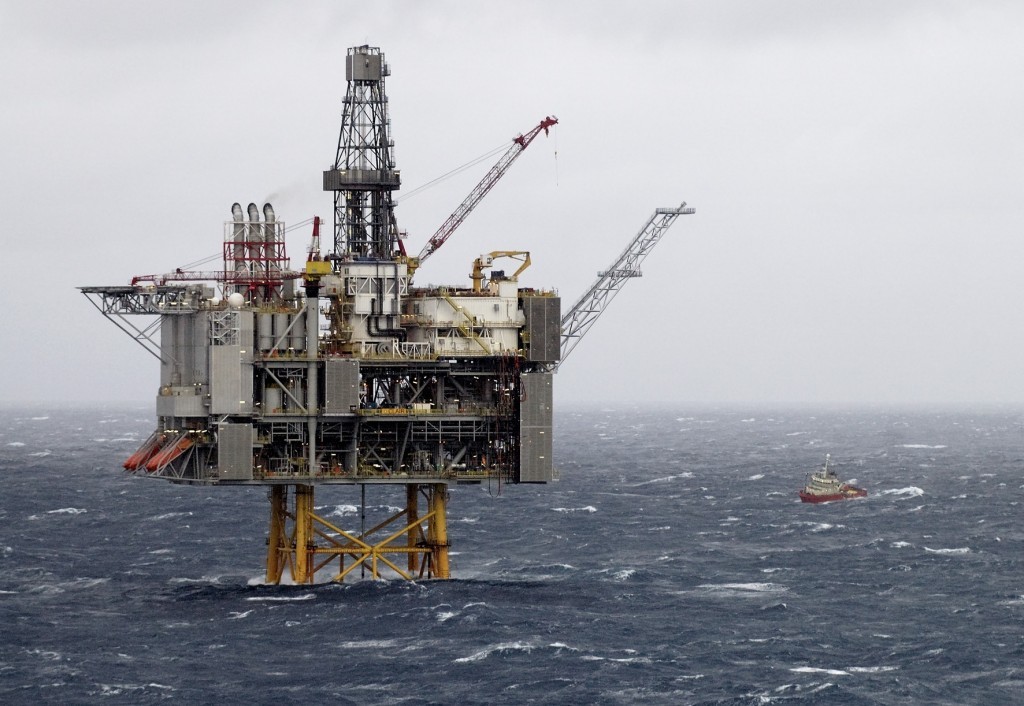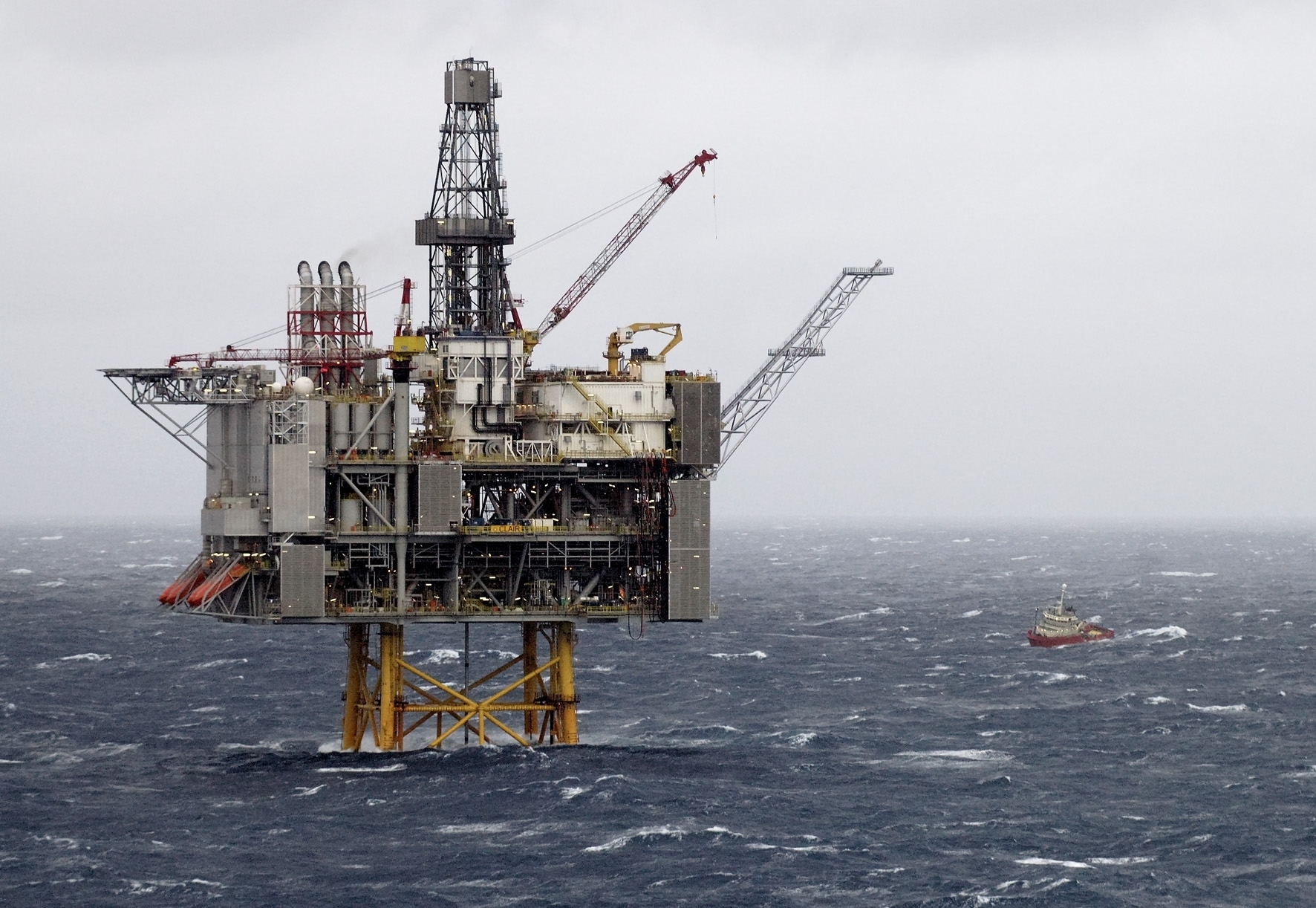 The West of Shetland oil and gas (WoS) basin has long been held aloft as the UK's last great hope for indigenous oil and gas production growth.
Despite being relatively under-explored and under-developed compared to the rest of the UK Continental Shelf (UKCS) it has yielded some huge, if hard-won, successes.
BP's seven-billion-barrel Clair field, located off the coast of the Shetland islands, has supported two phases of development and has room for a third.
The UK oil major also developed the Schiehallion and Loyal fields, subsequently redeveloped via the Quad 204 project, which started up in 2017, while the Foinaven field is also in BP's portfolio.
French major Total brought the Laggan and Tormore fields on stream in 2016, with gas exported through a 90-mile pipeline to a new Shetland gas plant.
The Glenlivet and Edradour fields were subsequently developed as subsea tiebacks to the Greater Laggan Area production system.
West of Shetland oil and gas, It's not all positive
Little is ever straightforward when it comes to offshore oil and gas projects, and West of Shetland oil and gas exploration and production is no exception.
Total's Shetland gas plant which was delayed and hundreds of millions of pounds over budget.
Clair Ridge, the second phase of development of that field, was two years late and cost about £500 million more than initially expected.
Premier Oil's Solan project was also subject to a delay of around two years and has underwhelmed.
Total provided a shot in the arm in September 2018 when it announced the Glendronach discovery, which was billed as the largest oil and gas find WoS since Rosebank in 2004.
The 1 trillion cubic feet (tcf) of gas find suggested the basin's stock would continue to soar but, since then, there has been more bad news than good.
2019-20 was bleak for the Oil and Gas industry
At the start of 2019, exciting exploration targets were slated for imminent drilling, but most have disappointed.
Siccar Point Energy and partner Ineos were targeting 1-3 tcf of gas from Lyon.
If successful, future infrastructure on Lyon would have been used for developing other nearby discoveries, including the Tobermory and Bunnehaven fields, but the well came up dry.
Siccar Point's Blackrock well in the Corona Ridge area, near the Cambo and Rosebank fields, was also non-commercial.
Chinese firm Cnooc's Howick well was a duster and its Cragganmore appraisal well did not live up to expectations.
After the initial excitement about Glendronach died down, Total cut its 1tcf recoverable resource estimate for the field by 40% and put off making a final investment decision (FID) until next year.
At Laggan, it drilled the L5 well in an effort to solve "compartmentalisation" issues on a reservoir which came off plateau about a year after first gas.
Licence partner Ineos said the well came on stream in September 2019, increasing production.
Data on the Oil and Gas Authority's website shows production from Laggan doubled to 29,400 barrels of oil equivalent (boe) per day between August and September 2019 – before decreasing to around 16,400 boe per day by August 2020.
Equinor bought a 40%, operated stake in the perennially just-around-the-corner, 300m barrel Rosebank project. It then pushed back FID, giving itself until May 2022.
BP did give another glimpse of what WoS can do earlier this year when it celebrated first oil from the 20m barrel Alligin field, developed as a tieback to the Glen Lyon FPSO, used for Quad 204.
A recent update on Clair Ridge from licence partner Chrysaor was less encouraging, stating that the first nine wells were underperforming.
Concept select work on Clair South, the field's third phase, has been paused until 2022 in the hopes of an economic recovery post-Covid-19.
Where has Exploration and Appraisal drilling gone?
Exploration and appraisal drilling has disappeared.
According to Westwood Global Energy Group, Hurricane Energy was the last company to complete an appraisal well in the region, at Warwick West, on December 13, 2019. No further drilling is expected this year.
Speaking of Hurricane, it dealt a blow to the WoS growth narrative in September 2020 by making huge cuts to its resource estimates on the back of high levels of water production and rapid reservoir pressure decline.
Olga Savenkova, upstream analyst at Rystad Energy, said Hurricane's "jaw-dropping" downgrade had "dashed" any lingering hopes of a significant upsurge in UKCS production to above 2m boe per day, a level not exceeded since 2010.
"A possible game-changer could now only be a development of technical skills for producing from fractured basement reservoirs to increase the recovery factor," Ms Savenkova said.
Is there lingering interest in West of Shetland oil potential?
Following these recent disappointments and setbacks, it's fair to ask whether the hype was justified. Will WoS flatter to deceive on a more regular basis?
Kevin Swann, senior research analyst at consultancy Wood Mackenzie, delivered a presentation at a conference in December 2018 titled, Why is WoS the UK's final frontier for oil and gas growth?
He said people were still interested in WoS because it remained a core region for majors, boasted giant fields and substantial growth potential, was relatively under-explored, high impact wells were planned and stakes in key assets were understood to be available.
About two years on, Mr Swann said that, in terms of prospectivity, WoS is still the one area of the UKCS where a "big find" could be made.
He said the Covid-19 pandemic and oil and gas price drop would be having as much impact on exploration and production activity as the 2019 disappointments.
Mr Swann did question whether companies would continue to have the "appetite" for drilling in the region, due to the costs involved, of around $100m per well – a consequence of the harsh weather conditions and deep water.
But the analyst said exploration could "reverse" back to a healthier place when the external market firms up.
He suggested that infrastructure-led exploration could become more common, whereby companies target fields which could be developed as tiebacks to existing platforms and subsea systems.
That doesn't have to mean "small", the expert said.
Glendronach is an example of how this strategy can work, said Mr Swann, stressing that it remains a big field, boasting 100m boe of resources post-downgrade.
Furthermore, Total does have other prospects in its sights that could deliver similar returns, namely Benriach and Ballechin, in the Greater Laggan Area.
Pre-drill estimates aren't available for this pair, but the former has been described by analysts as a potential high-impact well, meaning it could be targeting more than 100m boe.
"WoS has still got prospects," Mr Swann said, adding: "You're always going to have disappointments with exploration. One failure would not put things off completely."
As for anticipated project FIDs, WoS torchbearer Siccar Point's Cambo development is the front runner in terms of sanction readiness.
Private-equity backed Siccar Point and Shell had hoped to make an FID in the third quarter of 2020, but the partners deferred making a call until the second half of next year in light of the Covid-19 outbreak.
Phase one would targeted 170m boe of reserves, followed by a full field development of Cambo, which has around 900m barrels in place.
Mr Swann also said the North Gas Hub concept was certainly "on the back burner" following the disappointment at Lyon, but had "not gone forever".
He hasn't ruled out the possibility of another company exploring the area.
But any development would hinge on a very large field being discovered and acting as a hub – just as Lyon was supposed to — because likes of Tobermory aren't big enough to merit a standalone project.
New Low-carbon technologies
As if the high costs, deep water and harsh environments weren't enough to contend with, exploration and production companies also now have the low-carbon agenda to factor into their planning.
This consideration is now part of the equation for larger developments like Rosebank and Clair South, which slows down progress further as operators weigh up platform electrification and technologies for methane monitoring and flaring reductions.
Mr Swann feels it bodes well for Rosebank that its operator is now Equinor, which has history when it comes to electrification and other carbon intensity reducing innovations in the offshore E&P space.
Turning to Hurricane, the analyst doesn't believe the London-listed firm's struggles on the Rona Ridge will have too big an impact on the sector's attitudes towards WoS, but will "put paid to exploration and excitement" around the fractured basement plays in which it specialised.
Another indicator of a basin's attractiveness is mergers and acquisitions (M&A) activity and licensing rounds.
Hurricane was unable to find a farm-in partner to help it develop the Lancaster field, a fairly clear sign that majors, who were interested, felt the risks were too high.
Majors hanging onto West of Shetland Oil and gas fields
In general, majors have hung onto their acreage West of Shetland oil and gas fields while selling interests in other parts of the UKCS, said John Fitzpatrick, managing director at consultancy Gneiss Energy.
Mr Fitzpatrick said: "Chevron sold all its assets in the UKCS to Ithaca in 2019, whilst retaining its interests in the Clair field WoS.
"WoS is also a key area for ambitious, growth-focused companies like Siccar Point and Ineos."
A swap deal between BP and ConocoPhillips in 2018 resulted in the US firm selling 16.5% of its stake in the Clair field to the operator, while retaining 7.5%.
Further M&A movement could be on the cards, with Canada's Suncor understood to be looking for buyers for some of its North Sea assets, including a 40% stake in Rosebank.
SSE hoped to have the sale of its 20% interest in the Greater Laggan Area sown up by March 2020, but hasn't struck a deal yet.
Siccar Point, meanwhile, was thought to have been put on the market by its backers, though it has subsequently been linked with a move for ExxonMobil's UK business.
On the recent licensing round, Mr Fitzpatrick said: "Despite mixed results in 2019, the recent 32nd round awards show an appetite for exploration and appraisal growth in the region, with a number of licences awarded WoS to Total, BP, Suncor and Siccar Point."
It's worth pointing out that companies handed in their 32nd round applications in 2019, pre-pandemic, so there is no guarantee that all of the licence offers will be taken up.
However, Mr Fitzpatrick is sure that West of Shetland oil remains the only UK basin likely to see sustained production growth throughout the next decade.
Cold, hard stats presented in the Oil and Gas Authority's latest UK oil reserves and resources report support that assertion.
In terms of prospective resources per basin, WoS leads the pack with mean resources of 4.7 billion boe out of 11.2bn for the entire UKCS.
The Rockall Trough is the nearest, at 2.5bn, but with net-zero targets having been set by the UK and Scottish governments, the argument for bracing those waters is further diminished.
For now, at least, the West of Shetland oil flame is still burning, though perhaps not as brightly as it once was.
Recommended for you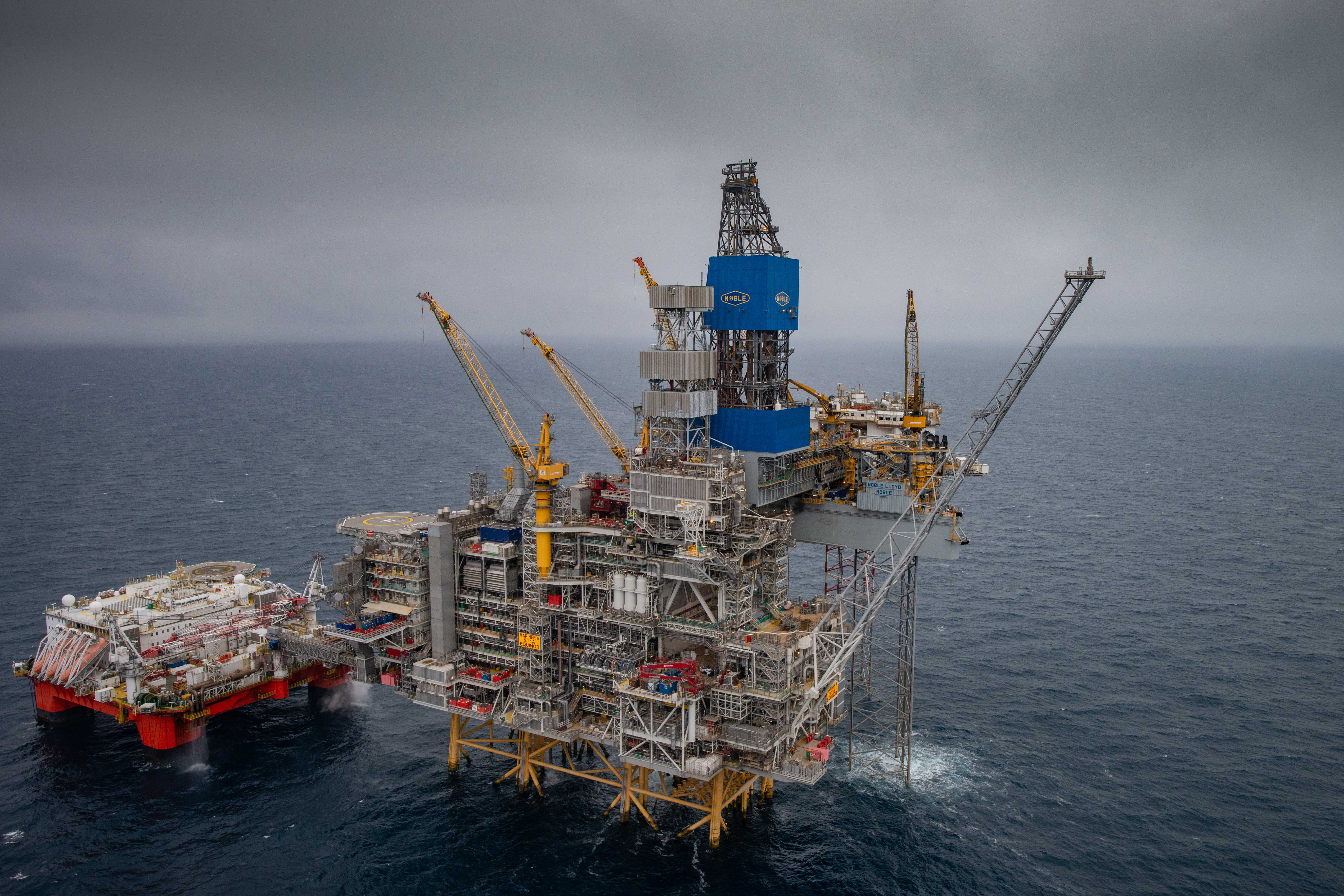 Only six big-spend projects for UK North Sea in coming years