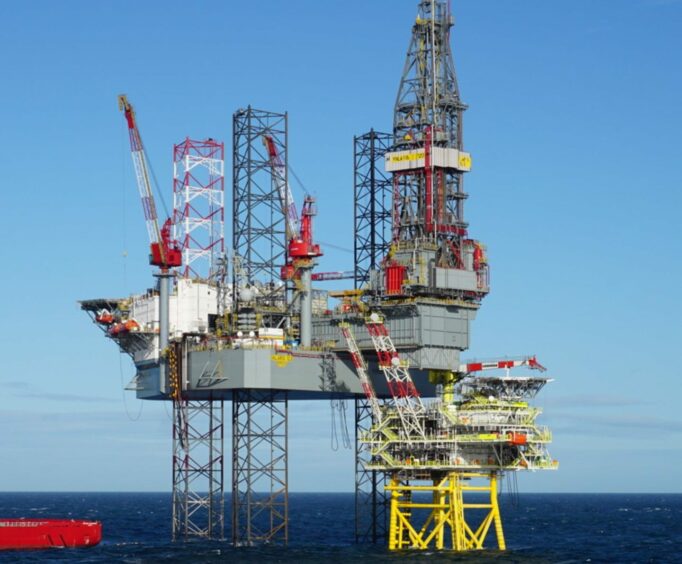 Harbour Energy (LON: HBR) has completed drilling of the Tolmount East project ahead of first gas expected later this year.
According to a notice to mariners, the firm has drilled the well using the Noble Innovator jackup rig, with a 500 metre exclusion zone in place.
The notice said Harbour will use the OSV North Sea Atlantic for the installation of subsea infrastructure from September 24 for approximately two weeks.
Tolmount East is a planned tie-back to the main Tolmount field the company brought online in 2022.
Harbour expects to achieve first gas in the project before the end of 2023, having initially forecast a 2024 start date.
The project is targeting around 53m barrels of oil equivalent (boe) in gas and condensates from an area around two miles east of the main field, in water depth of around 50m.
According to an environmental assessment, Harbour expects total gas production from Tolmount East is predicted to peak in 2024 at approximately 2,520 (1,000 m3 per day), before steadily declining over expected field life.
Total condensate production is also predicted to peak in 2024, at 68 tonnes per day, before steadily declining over field life.
Production at the main Tolmount field began in 2022 after repeated delays caused by equipment glitches.
In December 2021, Harbour downgraded its estimate of field reserves at Tolmount, "reflecting drilling results".
Subsea rock installation at the Tolmount East site is expected to begin from mid October, followed by infield construction works from mid October to early November.
The Tolmount gas field is located in Block 42/28d, in the UK southern North Sea.
It was discovered in 2011 with further appraisal drilling in 2013.
Elsewhere in the North Sea, Harbour is also projecting start up of Talbot, a multi-well tie-back to its Judy platform, for around the end of 2024.
Talbot has recoverable reserves estimated at around 18.1 million boe of light oil with associated gas.
Harbour said it is also appraising the Leverett gas discovery, which could be a tie-back to the Britannia hub.
Recommended for you

Tolmount East production start-up 'underway', says Harbour