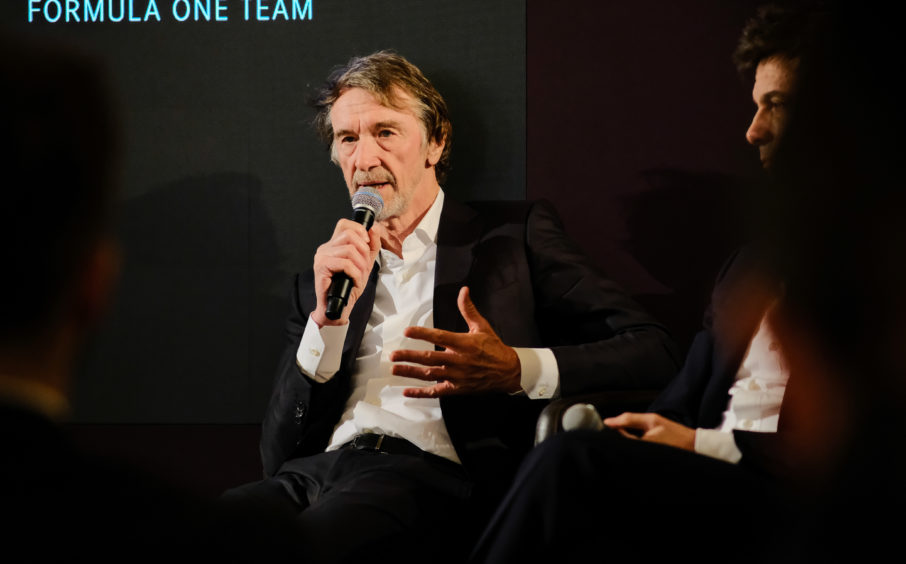 Ineos chairman Jim Ratcliffe took aim at UK politicians over what he described as a "total lack" of energy policy, as flows through a key North Sea pipeline tail off by some 40%.
The Forties Pipeline System (FPS) is one of the main arteries of UK hydrocarbon infrastructure, transporting about 40% of UK North Sea oil and gas to shore and into the Ineos-led refinery complex at Grangemouth.
With a nameplate capacity of over 600,000 barrels per day, Ineos acquired the 235-mile long network from BP in a 2017 deal worth around $250 million. At the time flows stood at around 450,000 bpd.
However, it now says that over its six years of ownership, oil flows through the system have declined by around 40%, with the company forced to close one of its three processing plants due to lack of demand.
As a mature basin output from the North Sea has been in decline for some time, though data from Offshore Energies UK suggests the fall has accelerated in recent years.
'Punitive' windfall taxes to blame
Ineos contends the tail-off has been caused by a combination of "punitive windfall taxes and negative signals from politicians" on the future of the North Sea.
In a statement on Wednesday the group's founder and chairman, Sir Jim Ratcliffe said: "The UK's total lack of an energy policy is completely irresponsible.
"Whilst the rest of the world is encouraging local oil and gas production, the UK seems intent on destroying it through high taxes and disincentives, making us totally reliant on overseas supplies and losing billions in potential revenue."
It follows a year of increased scrutiny on the sector as surging but volatile commodity prices drove record profits for oil and gas firms, prompting the UK government to impose a windfall tax on both oil producers and electricity generators.
Ineos blames the energy profits levy (EPL) for a corresponding decline in investment in new North Sea fields, claiming taxes are set so high there is "no cash left for new production."
The problem is exacerbated by "mixed messages" from politicians over the future of the basin, Ineos said.
Several producers have taken a similar line, with companies such as Harbour Energy blaming the tax for job cuts while EnQuest bosses said it the region was now "completely uncompetitive".
However the EPL does also include generous rebates for firms investing in new projects and offshore decarbonisation projects between 2022 and its expiry in 2028.
Mr Ratcliffe added: "The rest of the world has understood that we will need oil and gas for the next 30 years and is incentivizing production through sensible taxation.
"The UK is doing the opposite and seems intent on rapidly destroying North Sea production through a mixture of negative comments and punitive windfall taxes."
The billionaire industrialist has become increasingly vocal on UK policy in recent years, recently claiming the sector was taxed "to death".
At the time, Ineos said a large chunk of a £1bn FPS upgrade project had been completed since its acquisition, but suggested its full investment was now in doubt.
Recommended for you

BREAKING: Grangemouth oil refinery could cease operations by 2025