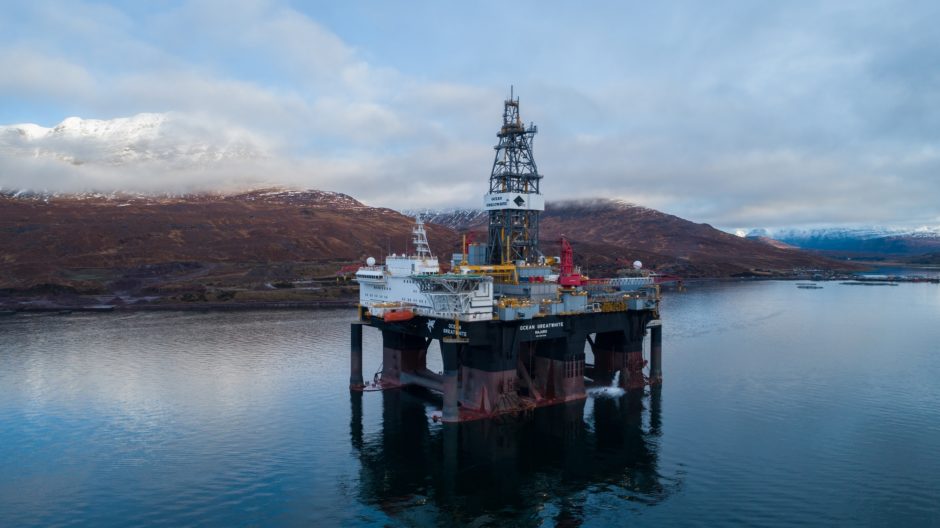 Diamond Offshore Drilling (NYSE: DO) has announced $240 million (£195 million) in new contract awards in its third quarter results, headlined by UK deals with BP and Taqa.
The Houston-based offshore drilling contractor said its Ocean GreatWhite rig will continue its existing campaign with BP where it began drilling West of Shetland earlier this year.
Meanwhile, the Ocean Patriot is expected to commence a new contract with Taqa in early 2025.
The Ocean Patriot is currently deployed in the UK with Repsol Sinopec after being released early last year by Apache.
Diamond Offshore president and chief executive officer Bernie Wolford Jr. said the increased demand in the UK sector was "particularly encouraging".
"Recently, we signed a 35 well P&A (plug and abandonment) campaign for the Ocean Patriot (with Taqa), representing approximately three years of firm work estimated to commence in early 2025 with up to 17 additional P&A wells under priced options that would add a fourth year of duration," he said.
"In addition, (BP) exercised its second and third options for the Ocean GreatWhite that extends its contracted term to August 2024."
Mr Wolford Jr. said Diamond Offshore now has $1.6 billion of backlog with "notable day-rate improvement" as the company transitions to new contracts.
Diamond Offshore third quarter results
Overall, Diamond Offshore reported a loss of $145 million in its third quarter.
The company said revenue for the third quarter totalled $245 million compared to $282 million in the second quarter of 2023.
Diamond Offshore said the decrease in revenue quarter-over-quarter was primarily driven by the Ocean BlackHawk rig's completion of its Senegal contract and being in shipyard for upgrades and contract preparation work for the duration of the quarter along with the Ocean Patriot being between contracts.
Operationally, Diamond Offshore said its rigs continued to perform well, achieving revenue efficiency of approximately 95% across the fleet during the quarter.
"This is a notable achievement given the extensive movement of rigs in and out of shipyards and the completion and start-up of contracts during the quarter," the company said in a statement.
Elsewhere, Diamond Offshore said the Ocean BlackHawk completed upgrades and contract preparation work in Las Palmas and has now mobilized to the Gulf of Mexico.
Meanwhile, the Ocean Apex resumed its drilling program after completion of a second quarter shipyard stay and the Ocean Courage has now moved to Guanabara Bay in Brazil after completion of a long-term campaign to prepare for its next multi-year contract.
Recommended for you

Shelf Drilling Perseverance rig to depart North Sea for £58m Vietnam contract