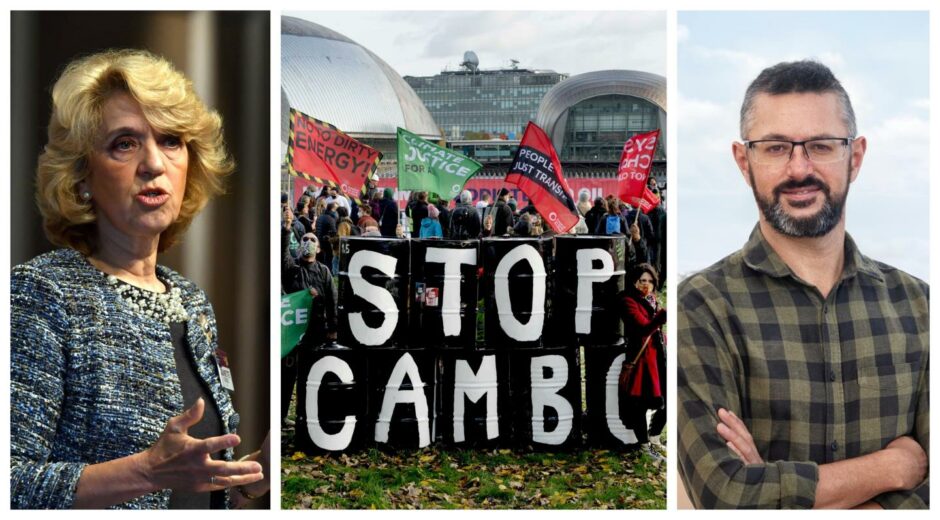 Industry leaders have been debating as news emerges that Shell is reconsidering its exit of the Cambo oilfield.
It's understood that the oil giant is reviewing the decision it made in December, when Shell said it wouldn't take Cambo to investment due to the project's economics.
Since then, the price of oil has surged from $70 to beyond $110, and extra government pressure is being applied for the UK to reduce reliance on Russia for energy supply. Shell, meanwhile, said last week it is "mapping out next steps" on the project.
Shell, which brings financial heft to the project, still holds a 30% stake, despite the decision in December.
In accounts published last month, Cambo operator Siccar Point Energy said Shell has "clarified that they wish to remain on the Cambo licence".
The licence for the field, West of Shetland, expires at the end of the month, and it is understood that Siccar Point Energy has applied to the OGA for an extension.
Speaking to BBC Radio Scotland this morning, Jeanette Forbes, CEO of engineering and IT services firm PCL Group in Aberdeen, argued the case for the project.
She said: "Cambo has to go ahead and it's made it even more prevalent now. When you look at the situation that we're in with petrol pump prices, energy prices increasing. We are dependent on other countries for our oil and gas. We need to become less dependent so we can actually stand on our own two feet."
Ms Forbes later added that investment in these fields, like Shell with Cambo, will help oil and gas fund the transition to renewables.
"We have to develop these fields in order to pay for this transition. The future depends on that and that's the reason why we need to do it", she said.
"People who work in the industry don't want climate change, but we realise there's got to be a journey."
'Apologist'
However one caller based in the Highlands described Ms Forbes as an oil and gas "apologist" describing the idea of progressing Cambo as "naked capitalism".
He argued the case instead for enhancing production from existing fields and increasing renewables investment.
"We should start with what we've already got. And the journey doesn't start with new fields, the journey starts with a meaningful transition and investment into renewables."
Professor Tavis Potts, of Aberdeen University's Centre for Energy Transition, said, as a sustainability scientist "it's a no to Cambo for me", but it could go ahead with certain conditions attached.
"If Cambo could be a test case for 100% decarbonised production of the resource, that would be one. The other test is the huge debate we're having about the climate compatibility checkpoint.
"If Cambo can pass those stringent checks and be 100% decarboninised, then yes its gas may be in the system as we transition away to be a much more renewable focused energy system in the UK and the world."
Ultimately, though, new projects are subject to the conditions of the global gas market, with marcoeconomic forces playing havoc with prices, impacting bills for households.
He argued that a pure focus on renewables is a better option.
"I think we can do it faster and cheaper with renewables and this includes renewables heat, which can address fuel poverty quicker in Scotland because, under current gas market conditions, the prices are insance. We're all suffering from this.
"It's not going to go away, that's going to feature in the gas market no matter how much we produce of a declining resource in Scotland."
Recommended for you

Ithaca could go it alone on Cambo – but plans not to