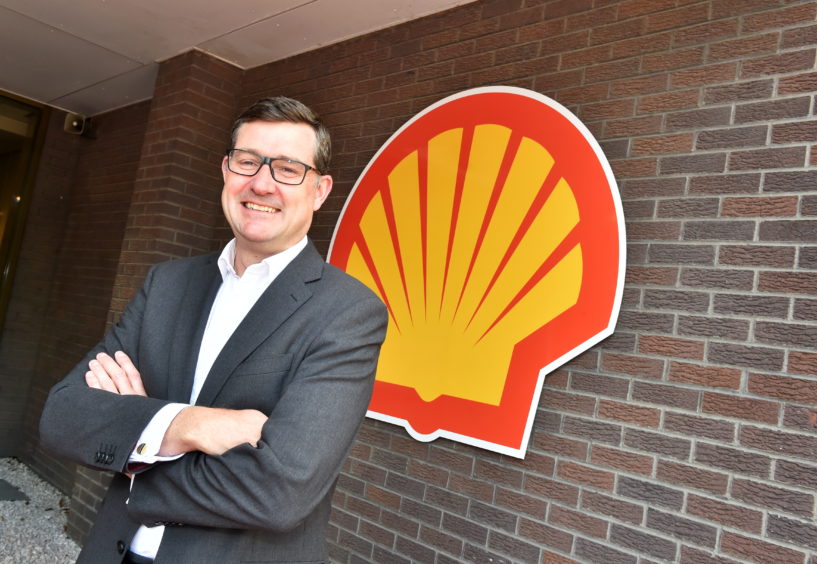 Shell's UK North Sea chief has said the task of engineering ageing oil platforms to run on green power would be as complicated as "open heart surgery".
Steve Phimister acknowledged that electrifying new assets with renewable energy delivered via subsea cable would be challenging.
But he warned that the electrification of brownfield developments would be an especially "tough" ask for platform owners.
Mr Phimister, vp upstream and director of Shell UK, was delivering the keynote speech at SPE's upstream finance and investments conference.
He said industry and government had put in an "immense" amount of work over the last couple of years to lay the groundwork for electrification projects.
Fellow oil giant BP is also exploring options for electrifying North Sea platforms with green power from shore or offshore wind farms.
Asked about the prospects for electrification in the North Sea, Mr Phimister said: "It's easier in a greenfield oil and gas development than it is in brownfield.
"I don't think that will shock anybody. Even then, both are economically challenged.
"Both are going to need a decent carbon price and people who want to invest so you need the longevity remaining in the oil and gas production profile to make it worthwhile.
"The really tough one is the brownfield, as you can imagine. You effectively have to go in and do open heart surgery on platforms that may have been there a while.
"If they've got life left in them before cessation of production you can maybe make it work."
Mr Phimister said 75% of upstream sector emissions came from burning hydrocarbons for power generation.
Replacing this with renewable electricity at a competitive power price would go a long way to helping industry turn the UK North Sea into a net-zero emissions basin by 2050.
Mr Phimister also said the North Sea Transition Deal currently being considered by the UK Government contains a "strong element" around achieving electrification.
He said the deal would be "crucial" to the transformation of the upstream industry.
It would accelerate a "fair and affordable transition" to net-zero while ensuring security of supply, stimulating job creation and technological innovation and building up the supply chain's export capabilities.
Mr Phimister also said discussions were ongoing between government and industry on the economic and business models required for carbon capture and storage (CCS) and hydrogen production to lift off in the UK.
He welcomed the UK Government's commitment to provide £800 million worth of funding for CCS projects and suggested that Westminster was close to revealing how the cash would be allocated.
Shell is a partner in the planned Acorn CCS and hydrogen project at St Fergus gas terminal near Peterhead, which hopes to get a share of the spoils.
Carbon dioxide produced at the facility would be transported via pipeline to the depleted Goldeneye reservoir in the North Sea for storage.
He also said Shell's own net-zero ambitions were "dramatic" and would require the firm to make "big changes" to its plans and portfolio "quite quickly".
Recommended for you

Fears windfall tax subsidy could distort North Sea electrification process