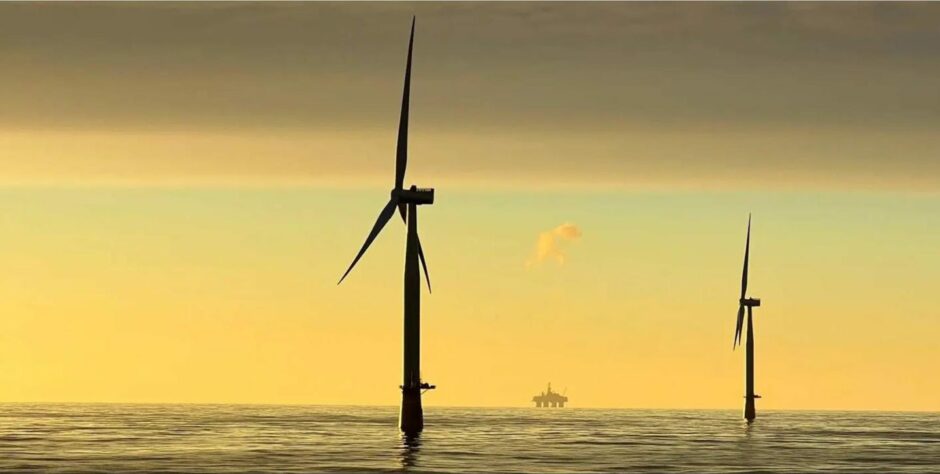 Seven consortia have submitted applications as part of Norway's first offshore wind leasing auction, with strong interest from North Sea oil and gas majors.
Norway's Ministry of Petroleum and Energy confirmed on Wednesday it had received seven applications as part of the lease auction for an offshore area known as Sørlige Nordsjø II (Southern North Sea II).
Consortia and companies that have applied include:
Aker Offshore Wind, BP and Statkraft
Equinor and RWE
Hydroelectric Corporation
Mingyang Smart Energy
Norseman Wind
Parkwind and Ingka
Shell, Lyse and Eviny
Launched in late March, the tender formed the first process as part of procurement for up to 4.5GW of wind capacity across the aforementioned area and a further area in Utsira Nord.
Utsira Nord is an area of 380 square miles located northwest of Stavanger, which the government says is suitable for floating wind sites, while Sørlige Nordsjø II covers around 1,000 square miles bordering the Danish North Sea, where bottom-fixed turbines are more likely candidates.
This first auction concerns one of two 1.5GW phases at Sørlige Nordsjø II and is seeking projects that can be directly connected to the mainland grid. The Ministry has previously suggested the award will be offered to a single bidder.
However, last month the deadline for Utsira Nord was postponed until at least 2024, while Sørlige Nordsjø II was extended until midnight on 15 November.
At the time, the ministry suggested the delays were the result of negotiations over state aid, and said it had begun the process of notifying state aid to the European Free Trade Agreement (EFTA) monitoring body ESA.
Meanwhile, some developers have shown cold feet, including Denmark's Orsted, which announced this week it will pull out of a consortium with Fred. Olsen Renewables and Hafslund Eco as it attempts to wrest control of its portfolio.
Despite the delays, the Norwegian ministry said it was "positive" that several "strong players" had shown interest in the round, and confirmed it would now begin assessing the applications.
"Despite large cost increases for the global offshore wind industry recently, there are several strong players applying to be able to participate in the auction round for Sørlige North Sea II," said oil and energy minister Terje Aasland.
"It is important for the government's offshore wind investment. We are now starting to assess the various applications."
The ministry has said it intends to prequalify a minimum of six and a maximum of eight applicants.
If fewer than six applicants can be prequalified, it will assess whether the auction should be carried out.
Applicants must also show how the meet the minimum criteria for sustainability and local benefits, and will be assessed on their ability to implement their pre-qualification criteria.
The ministry said it would announce which applicants are qualified to participate in the auction as soon as possible, setting a tentative auction date of February 2024.
Recommended for you

Norway delays bids for Utsira Nord offshore wind zone