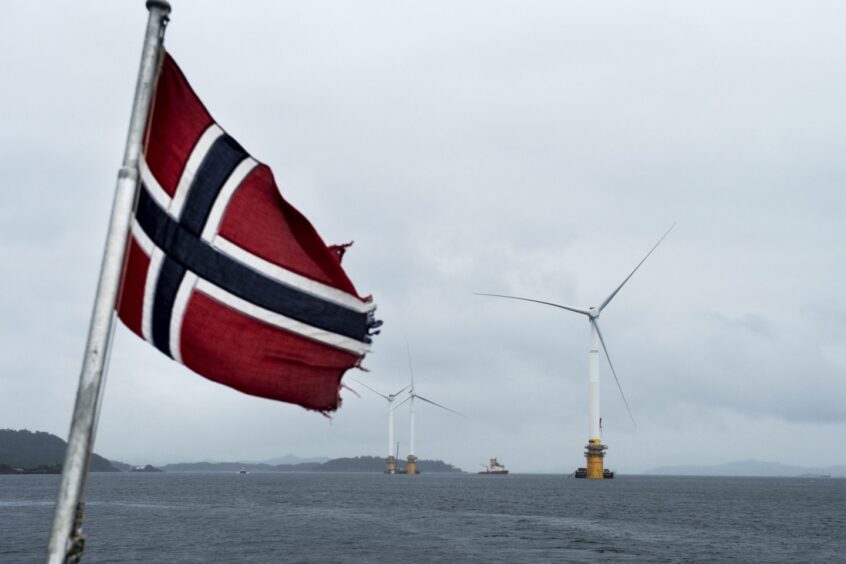 Orsted A/S (CPH: ORSTED) has withdrawn from a partnership developing offshore wind projects in Norway as the company grapples with big losses resulting from rising costs.
Orsted quit a consortium with Fred. Olsen Renewables AS and Hafslund Eco citing "a prioritization of investments" in its portfolio, according to Bonheur ASA.
The pullback is a further sign of how the world's largest developer of wind farms is scaling back after being forced to cut some US projects, which resulted in a third-quarter net loss.
Hafslund and Fred. Olsen Seawind will continue their partnership with a view to pursuing the Utsira Nord project specifically and offshore wind in Norway generally, according to the statement.
Orsted wasn't immediately able to comment.
Orsted is at the center of a crisis for the offshore wind industry with companies struggling to fund large developments.
Higher financing and component costs combined with increased competition have slowed the pace of renewable energy around the world, making it harder for developers and suppliers to make new projects profitable.
Shares in Orsted fell as much as 2.8% on Monday and are near the lowest for six years after the Danish utility dropped two US wind projects and recorded 28.4 billion kroner ($4 billion) in impairments earlier this month.
Recommended for you

Oil firms among hopefuls in Norwegian wind auction