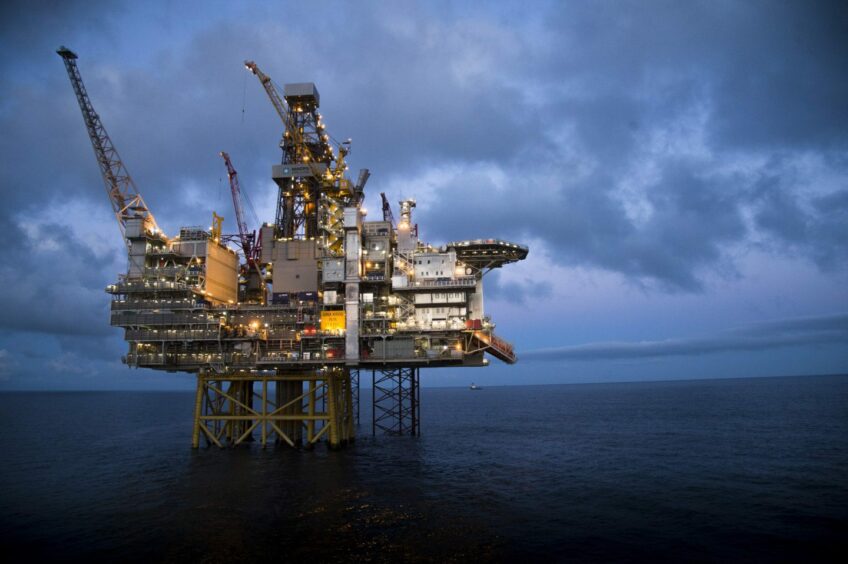 Kuwait's overseas oil producing arm has agreed a deal to sell its Norwegian assets to Polish energy group Orlen.
Kuwait Foreign Petroleum Exploration Company (KUFPEC) said on Friday that Orlen's Norwegian unit, PGNiG Upstream, would buy its local assets for $454 million.
It includes stakes in the Gina Krog field, Sleipner East and West gas and condensate fields, and the Utgard field.
According to Reuters, KUFPEC CEO Mohammad Salem Al-Haimer said the investment in Norway has been "one of the company's most successful operations, from acquisition to exit," booking a reported $700 million in profits over the past decade.
"It's a win-win deal for both parties. KUFPEC has achieved its exit strategy and PGNiG has achieved its acquisition strategy," Mr Al-Haimer said.
He also thanked the Norwegian government for its favourable business environment and Equinor, with whom the group has partnered on several projects.
First discovered in 1974 and formerly known as Dagny, Gina Krog is located about 30 kilometres northwest of Sleipner and came on stream in June 2017.
Equinor operates the licence (58.7%) alongside KUFPEC and PGNiG; the new deal will see KUFPEC's 30% share transferred to the Polish firm, taking its stakes to 41.3%.
The Norwegian state-backed group recently filed £300m plans for a new tie back at the field, which would see the connection of the 27-million-barrels Eirin field developed as a subsea facility connected to the Gina Krog platform.
It said the development would also help extend Gina Krog's productive life from 2029 to 2036.
A small gas discovery was also made near the field earlier this month.
The deal marks further growth for PGNiG, which 2021 acquisition of INEOS Norwegian E&P arm in 2021, gas from which it routes through Baltic Pipe.
As of 2022 it held a "record-high" of 61 licenses and is a non-operating partner in 13 producing fields including Ormen Lange, Gina Krog, Duva, Kvitebjørn, Marulk, Alve, Ærfugl Nord, Vale, Skogul, Vilje, Morvin, and Valemon.
In October production also started up at the ConocoPhillips (NYSE: COP) operated Tommeliten A field, which crosses the border of the UK and Norway in the North Sea, in which PGNiG also holds a 42% share.
Recommended for you

Equinor makes gas discovery at Gina Krog field