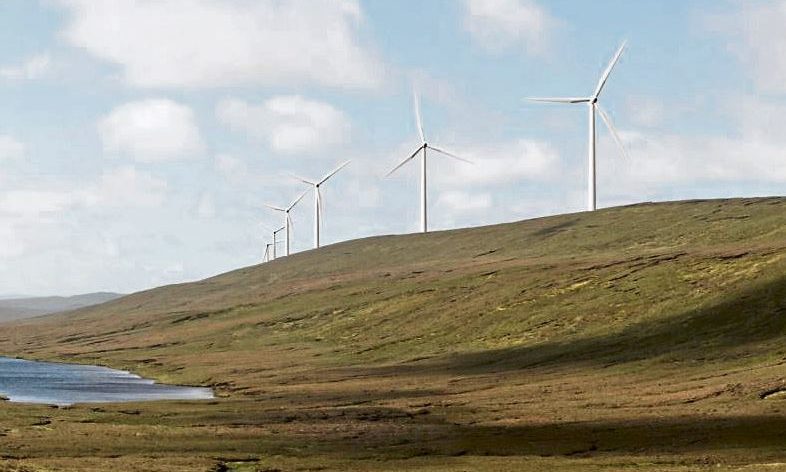 The 20-year campaign to utilise the renewable energy assets of Shetland and the Western Isles to benefit the entire UK may be approaching end-game with outcomes still wide open.
Ofgem "is minded to approve" investment in a 600-megawatt interconnector between Shetland and Caithness.
At the same time, it is concerned the same capacity for the Western Isles would "risk consumers paying for a significantly under-utilised link".
So Ofgem will consider "either a 450MW or 600MW transmission link depending on any revised proposals". This means there is time to make an evidence-based case via a consultation process.
The disparity of treatment has disappointed the local authority and other interests in the Western Isles, and particularly Lewis, who have fought long and hard for a positive signal from Ofgem.
However, nothing in this saga is straightforward.
While these announcements are significant, they are far from conclusive.
The old Catch 22 remains. There cannot be an interconnector without projects and there cannot be projects without an interconnector.
Putting the two together requires one more positive outcome – subsidy, which needs to be won through a highly competitive auction.
In other words, the fate of either project will not be determined by the size of interconnector but by whether the major projects on Shetland and Lewis qualify under the next round of Contract for Difference (CfD), due to be announced soon.
That is no foregone conclusion.
Scottish and Southern Electricity Networks (SSEN) have been told by Ofgem that approval for the Shetland link is "subject to SSEN demonstrating, by the end of 2019, that the Viking Energy Wind Farm project has been awarded subsidies through the UK Government CfD auction".
That is, of course, a matter of considerable interest to SSEN and its investors for more than one reason.
Wearing their generator hat, SSE holds a 50% stake in Viking – which would be the UK's third biggest wind farm – along with Shetland Islands Council. It is a remarkable duality of interests.
In the Western Isles, there are two large consented schemes promoted by Lewis Wind Power, which has evolved over the years into a partnership of EDF and Wood Group, with a combined 349MW capacity.
These could certainly be accommodated within a 450MW interconnector consent so, in that respect, not much has changed.
As chief advisers to Ofgem, SSEN has put forward needs cases for both Shetland and the Western Isles.
The price tag they have put on the 160-mile Shetland link is £719 million while the 50-mile link between Lewis and Wester Ross is priced at £663m; £617m for 450MW.
These are chunky numbers and Ofgem believes they could be "reduced significantly".
That will be an important process since clearly the "risk of consumers paying for a significantly under-utilised link" rises in proportion to the capital costs involved.
Shetland Council's ability to partner SSE in the Viking project is underpinned by the Oil Fund, worth around £350m.
Unfortunately, that is not a dividend available to the Western Isles, which must look for community benefit in other ways.
That is primarily why the difference between 600MW and 450MW is seen to matter. In addition to the community benefits negotiated with Lewis Wind Power, there are expectations that other community-led projects would emerge if interconnector capacity is available.
There are already several community-owned schemes from Lewis down to South Uist, generating significant dividends for their host communities. For the past few years, however, other plans have been thwarted by the fact the islands grid is operating at full capacity.
Another consideration is the potential for marine renewables in the Western Isles which has been much spoken of over the past two decades while delivering next to nothing.
Will that ever change? Will wave power, which is particularly strong on the west side of the islands, come to fruition?
The relatively small cost gap for the two capacities – £46m or about 7% – suggests that it would be "penny wise, pound foolish" to opt for a 450MW link rather than a 600MW one and then face a far higher future cost to increase it. All these issues will be raised in the consultation period.
The more immediate concern is that all of this is hypothetical until we know the results of the CfD auction. At the point when all other subsidy for onshore wind ended, it was a concession by the UK Government to make "remote island wind" eligible under CfD.
However, it was lumped in for CfD purposes with offshore wind and, in the intervening period, the subsidy required for offshore schemes has plummeted. Whether "remote island wind" can compete effectively (even with a higher strike price) is the next big question to which all others are subordinate.
It all makes me nostalgic for simpler times when government could balance social and economic factors before making bold decisions which were then implemented within a reasonable timescale.
The quite remarkable post-war commitment to hydro electricity in the Highlands and islands is the most striking example. It could not happen now.
There is a strong environmental case for harnessing the renewable energy potential of both Shetland and the Western Isles. There is also a strong social one. This is one of the few industries in which peripherality becomes an advantage, in terms of the resource, rather than a disadvantage but of course there are costs involved in getting the product to market.
In our privatised system where government is represented only through an arm's length regulator there seems to be no room for such balanced considerations.
Government is not allowed to cut through the purely cost-driven arguments to make the wider social and economic case for why an investment makes sense.
Instead, after two decades of trying to navigate the system, hopes for generating islands-based renewable energy on a transformational scale depend on the outcome of a Dutch auction. It is a poor way to run an energy policy or indeed a society. We can only hope the right answers emerge.
Brian Wilson is a former UK energy minister
Recommended for you

Brian Wilson: Western Isles' power generation hopes hit once again