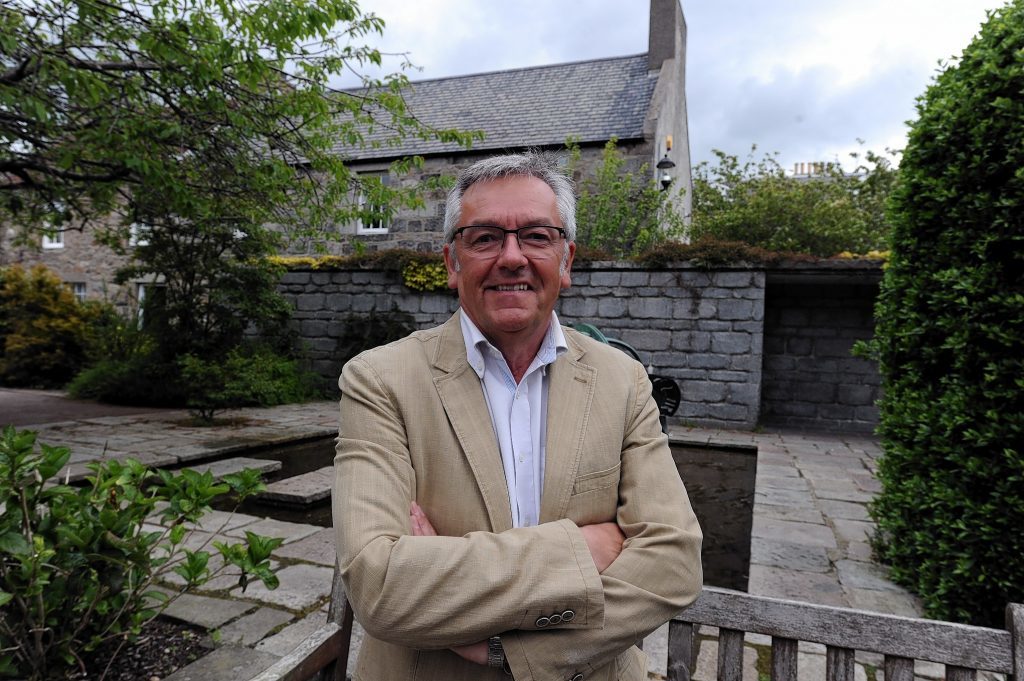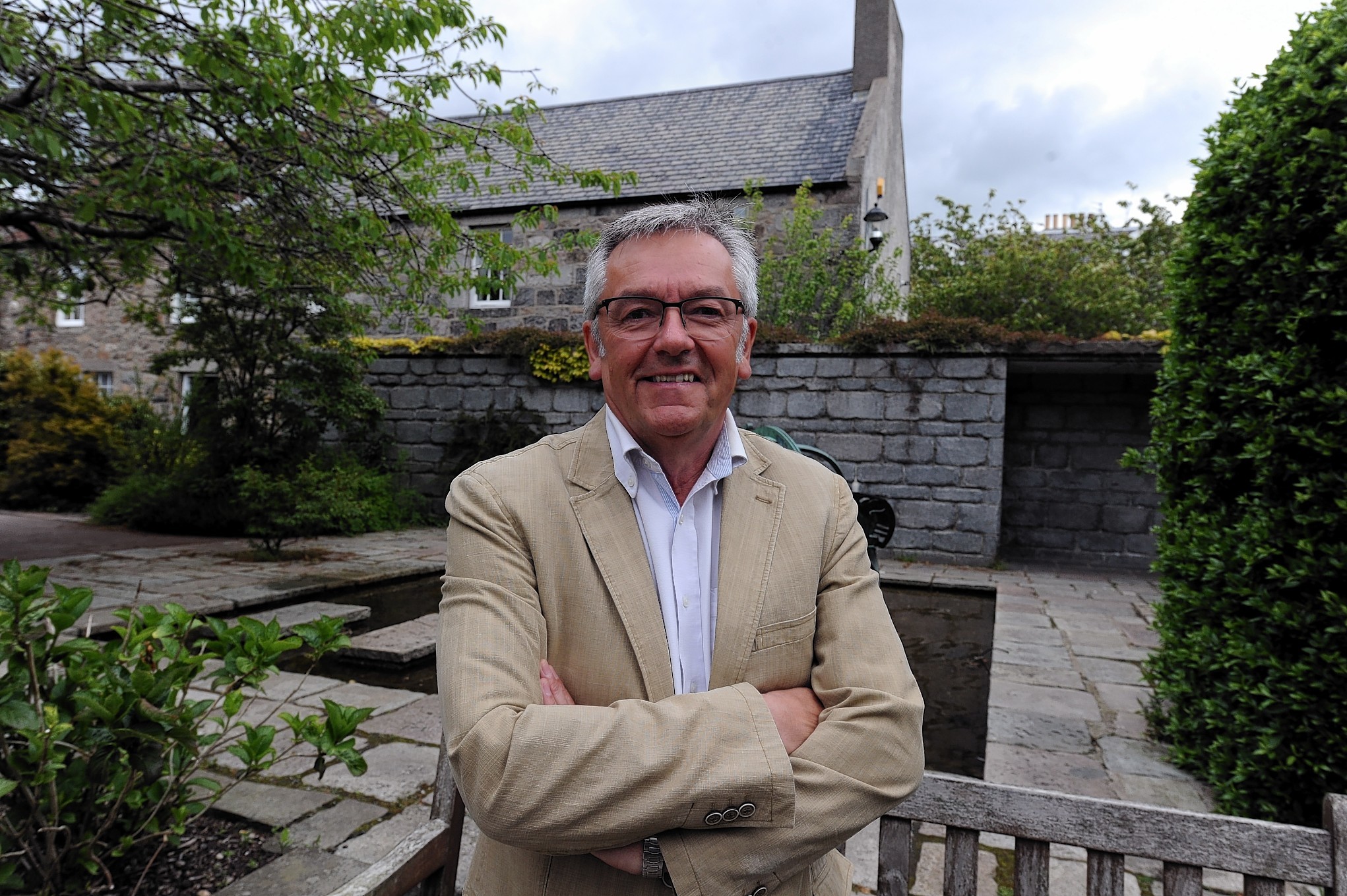 As we enter a new decade, I'm sure I'm not alone in reflecting on matters that are personally important, together with major issues that impact on society, the environment and the economy.
Tackling climate change is my key concern and I can put myself in a bad place reading media reporting on loss of habitat, species loss and the increasing frequency of climate disasters.
I can lift my melancholy state by focusing on what has been and what can be achieved to reduce our carbon footprint. So, for others similarly affected, it might be heartening to consider carbon reduction achievements and possibilities.
Electrical energy supply is clearly a crucial area for carbon reduction attention. To reduce carbon and other emissions from energy supply, renewables are an obvious option.
The following narrative reviews achievements and plans associated with no/low carbon options worldwide and in the UK. To help put the numbers presented into context, the Peterhead combined cycle gas turbine generators can provide around 1200 megawatts (MW) of power.
Solar
Here China holds many of the largest plants with the Yanchi, Datong and Longyangxia providing around 1,200, 800 and 700 MW respectively. The Sweihan power project in Abu Dhabi, delivering 1,200 MW, is due online this year. At 72 MW, Shotwick, North Wales is the UK's largest solar park.
Floating solar is also progressing with a 70 MW plant in Anhui China. India has plans for a massive 1,000 MW floating plant in Madya Pradesh.
The above solar technology utilises photo-voltaics – conversion of sunlight to electricity. There is another solar option: to use sunlight to heat a fluid and utilise the hot fluid for space heating or for generating electricity – solar thermal energy.
One of the world's largest solar thermal plants is Ivanpah in California. Here computer controlled mirrors track the sun and concentrate sunlight onto boilers located on the top of a centrally positioned tower. Steam is produced and subsequently used to produce electricity in a conventional generator. The Ivanpah plant output is around 400 MW.
Wind
Wind power is moving apace with the US holding many of the largest onshore wind stations. Alta, Shepherds Flat, Roscoe and Horse Hollow have respective capacities of 1,550, 850, 780 and 740 MW.
The UK is a world leading offshore wind energy provider including the Walney Extension at 660 MW, the London Array at 630 MW and the recently commissioned Beatrice project at 590 MW.
The output available from a single wind turbine has increased by two orders of magnitude since the 1970s. In the past half century it has increased from 0.1 MW to 10 MWs. GE recently announced the development of the Haliade-X at a colossal 12 MW output from a single turbine. The dimensions of the turbine are also very impressive – rotor diameter of 220 m, height of 260 m (the Shard is 310m).
I have a collection of Mecanno Magazines, 1950-51 and the March 1950 edition has an article by Arthur Nettleton 'Electricity from the Wind'. It is a fascinating piece with a conclusion "while Britain cannot claim to have pioneered this branch of electrical engineering, its potentialities are now being examined with increasing enthusiasm." It has taken a long time. (Note, Arthur was a visionary, I'm an anorak.)
Hydro
The world's largest hydro energy producers are China, Canada, Brazil, Russia, and France. With an output of 22,500 MW the Yangtze River's Three Gorges Project is the planet's largest power station. Furthermore the Baihetan hydropower project is a 16,000 MW station under construction on the Jinsha River, a tributary of the Yangtze. When in operation it will become the world's second biggest power station.
The largest pumped hydro power station is in Virginia, US – The Bath County Pumped Storage System. It can supply around 3,000 MW of power. Two lakes with a 380 m elevation difference are the energy source.
The UK's largest hydro station is Dinorwig Power Station, Wales. It was commissioned in 1984 and has an output of 1,700 MW.  Interestingly it also contains Europe's largest man-made cavern.
Coire Glas is a proposed new UK hydro scheme. Coire Glas is a 1,500 MW pumped storage scheme located to the south west of Laggan Locks near Loch Lochy. It would be the first large scale UK hydro plant in 30 years. Presently it is mired in the economics, planning and consents process.
Tidal
Compared with solar, wind and hydro, tidal generation is a much smaller contributor to renewable energy supply. It has an advantage over wind and solar in that it is not affected by weather conditions or seasonal variations.
The world's largest tidal station is the South Korean Lake Sihwa project that has a capacity of 254 MW. However, should the MeyGen, Pentland Firth tidal plant reach its planned potential of 400 MW, Scotland will have the world's largest tidal generator.
Geothermal
The world's largest geothermal producer is The Geysers energy producer in California. Steam from 300 plus geothermal wells peppering an area of 80 km 2 is used to produce 1,500 MW of electricity in conventional generation systems.
Compared to other renewable options geothermal electricity production in the UK has had little attention. Most activity has been in Cornwall where granite rock temperatures are the highest in the UK. Geothermal Engineering is currently appraising the United Downs project in Redruth, Cornwall. If successful claims are that it could produce 3 MW of electricity plus heat.
Carbon capture and storage (CCS)
CCS seeks to decarbonise electricity by post combustion capture of carbon dioxide and sequestering the gas in a geological trap, or utilising the carbon dioxide as part of enhanced oil recovery schemes. Worldwide there are only two large scale power generation CCS plants in operation – Petra Nova, Texas and Boundary Dam, Saskatchewan.
Plans for CCS in the UK's existing and proposed fleet of gas fired power stations are unclear.
Being touted as a negative carbon option, bioenergy with CCS (BECCS) is a very interesting subset of CCS. Here a biomass, which has absorbed carbon from the environment, is used as power station fuel. The C-capture pilot BECCS demonstrator at the Drax complex has received much media coverage and could lead the way for large scale BECCS deployment.
Nuclear
The role of nuclear in low carbon electrical power generation raises much controversy. With the legacy of Chernobyl and Fukishima, it is hardly surprising that nuclear is not an option for many governments. To my mind that is regrettable when consideration is given to advanced reactor designs (Generation 4).
Whereas conventional reactors use multiple independent safety systems to minimise risk, Generation 4 reactors are inherently safe where failures like Fukishima and Chernobyl are designed out.
Nuclear reactors can also be combined with electrolysis for the efficient manufacture of hydrogen. To ignore advanced reactor development and take the decision that nuclear is not a future low carbon option seems misguided.
Hydrogen
Hydrogen has a key role in decarbonising power and heat and will be discussed in a future Energy Voice article.
In terms of decarbonising electricity there is much to be encouraged about. The technologies are in place but more incentives are needed to deliver net zero. As I have stated in Energy Voice before, my view is that a form of carbon tax is required to provide the required incentives.
Tom Baxter is visiting professor of chemical engineering at Strathclyde University and a retired technical director at Genesis Oil and Gas Consultants
Recommended for you

Energy Transition in the Middle East