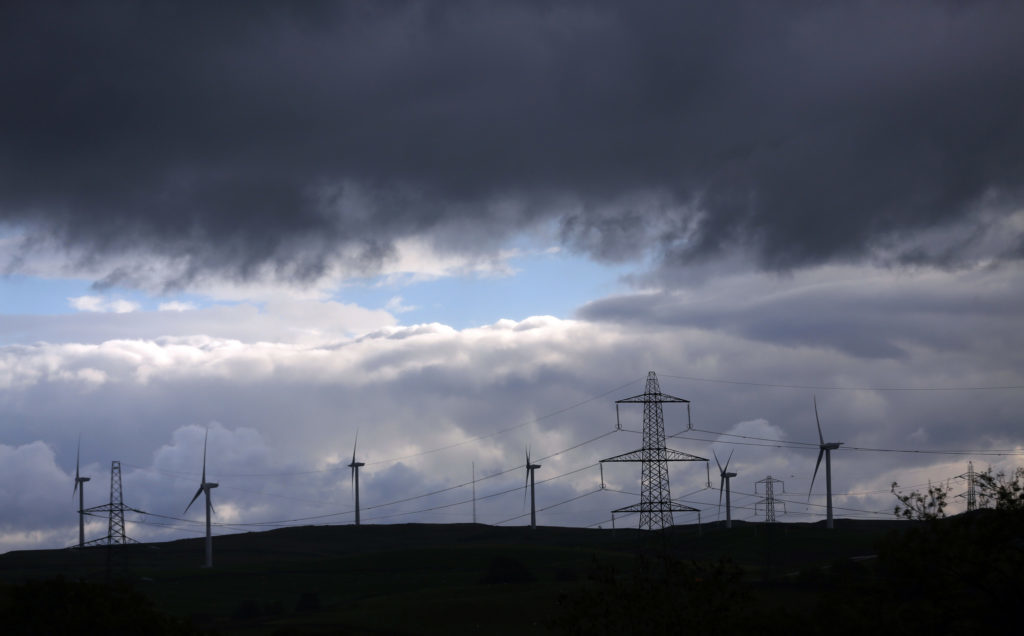 Oil prices have plunged to record lows this past week.  While one particular benchmark, West Texas Intermediate, went below minus $40 per barrel a week ago, that is headline grabbing but not the primary concern.
This peculiar value was to do with the way oil is traded in contracts, and on the specific day when contracts would expire there was to be no storage capacity in the USA.  Thus a price would have to be paid by whoever held the contract on that day to transport the oil away.
What is more significant is that the price of Brent Crude Oil, the benchmark used in trading more than half the world market, has dropped from above $60 at the turn of the year to finish below $22 on Friday.
Why has this happened, what does it tell us about the world economy, and what are the implications for climate change?
First, the reason for the drop in oil price is primarily due to a drop in consumption, triggered by the enforced shutdown of many parts of the world economy during the Covid-19 pandemic.
Additionally, although demand for oil has been steadily increasing, topping 100,000 barrels per day during 2019, Saudi Arabia and Russia, the world's second and third biggest producers, in March decided to engage in a price war. Saudi Arabia indicated they would flood the market with an additional 2.6 million barrels per day, cutting prices in Europe – a key market for Russia. The Russian stance was that their economy was less dependent on oil than the Saudi one, and the low price would have the additional benefit of driving some of the more expensive American shale oil production out of business – the US being the world's top oil producer. Thus, demand has plummeted whilst supply has remained artificially high.
Secondly, the world economy has been suppressed by government interventions to hold back the spread of Covid-19. Thus demand for oil for transportation and industry has been artificially slashed. It seems likely that the lifting of restrictions will be gradual, dependent on the time it takes to develop a vaccine and/or treatment for Covid-19.  Thus, the artificial suppression of the world economy will be lifted, but we don't know how quickly and to what extent. Not only is the oil price very responsive to the world economy, it is still the commodity that best reflects the state of the world economy.  Do not expect oil prices to rise sharply to their former levels.
Thirdly, we anticipate this will impact our ability to meet emissions targets. Margaret Atwood, the Canadian author and essayist has commented that wars and pandemics reset our relationship to nature and they reset our relationship to the circulation of wealth. During lockdown in China analysis shows that carbon dioxide emissions in that country were reduced by 25%. However, it is likely that this will only be a temporary reduction in emissions, and will not do away with the need for longer-term action if emissions targets enshrined in law are to be met. There are perhaps other large scale changes in behaviour that if they persist beyond the pandemic will affect emissions, such as the extent to which we travel to work, and the extent to which we travel for work.
The bad news is that reductions in oil prices will not help. Cheap oil means that there is less economic incentive to switch to renewable energy sources. Furthermore, while countries that are net importers of oil will benefit from lower prices, countries such as Ecuador, Iraq and Nigeria depend on oil for up to 98% of their export earnings, and may see these earnings drop by well over 50%. Paradoxically, they and other similar countries will simply not have the financial wherewithal to decarbonise their economies. The shock to the world economy also means that developing countries in general will have less available income to invest in alternative energy sources to displace hydrocarbons, especially coal.
What is the role of the Institute of GeoEnergy Engineering at Heriot-Watt University during the current pandemic and in light of tumbling oil prices? The university has developed a trusted position with energy companies and national governments the world over. They send the next generation of their top talent engineers, scientists and managers to study with us. They also seek our help to innovate through partnership in research. This is a key moment for Heriot-Watt University to engage with industrial, governmental and academic partners, and to lead with greater urgency than ever before. Our objectives remain to train their future leaders to be excellent engineers, scientists and managers, and to innovate.  But now there is an added imperative to train them how to adapt their technical expertise and their business models to deliver energy that is both affordable and sustainable in this rapidly, indeed abruptly changing world.
There will be continued although ultimately reducing demand for the oil that countries like Ecuador, Iraq and Nigeria so depend on for income – so students from such countries will need to be trained not only to manage their resources, but to do so in a way that demonstrates good stewardship.
Furthermore, evidently such countries have geological resources that enable storage of fluids less dense than water. This is precisely what is needed to achieve net zero emission. The world will never reach gross zero emissions, which means that to achieve net zero there must be negative emissions in the global system.
Carbon Capture and Storage is currently the only way to achieve this at the scale required. These geological resources may also be used to temporarily store hydrogen, which looks to be one of the most promising storable energy vectors after natural gas, and to deliver heat energy.
The simple fact is that the best opportunity we have to decarbonise a suddenly fragile world economy within the timeframe mandated for emissions targets is to seize on the enthusiasm of the next generation of international energy professionals. They are incredibly motivated to be responsible stewards of the planet they are inheriting, despite the current crisis. We need to give them the tools, the skills and the confidence to deliver what the current generation has not yet achieved.
In the Institute of GeoEnergy Engineering we will use our expertise in the management of subsurface energy systems to show this new generation how to engage urgently, realistically, responsibly and effectively in the Energy Transition. Our research addresses how existing subsurface assets may be operated more effectively and sustainably, sometimes repurposing them and sometimes developing new assets in novel ways – such as for carbon dioxide and for hydrogen storage – all this to deliver much needed affordable energy and net zero emissions.
Professor Eric Mackay Director of the Institute of GeoEnergy Engineering at Heriot-Watt University
Recommended for you

Major new report delivers blunt message for North Sea industry