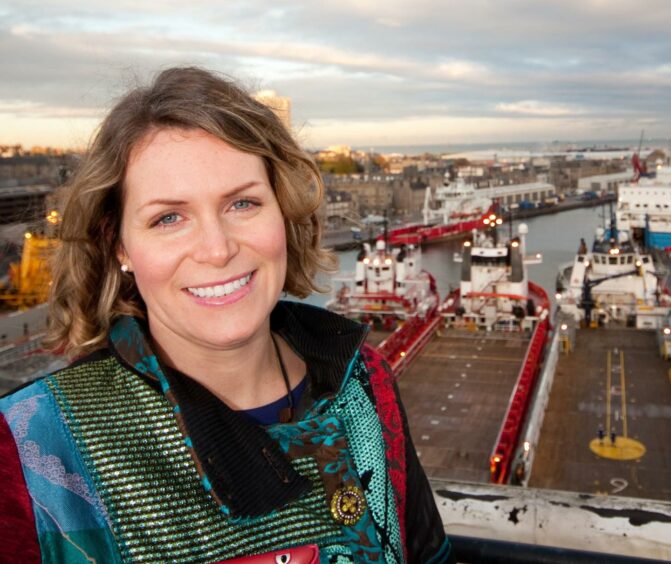 Imagine a gender equal world. A world free of bias, stereotypes and discrimination. A world that's diverse, equitable, and inclusive. A world where difference is valued and celebrated. Together we can forge women's equality. Collectively we can all #BreakTheBias.
Today is International Women's Day, celebrated across the world in different ways. In the UK, it has become a day of celebrating female role models, and also a day to call attention to the work still required to make our workplaces and spaces gender equal. For Aberdeen's gender balance network, AXIS network, that means asking the 40 organisations signed up, to recommit to the AXIS Pledge, launched in 2019. The pledge asks member organisations to commit to attracting, retaining and developing a diverse workforce, therefore pledging to:
analyse the underlying reasons for any gender imbalance and/or gender pay gap in our organisation;
follow a strategic plan, including clear ambitious targets, to deliver positive change; and
be transparent with our staff and communicate on our progress.
Understandably, during the pandemic and UK-wide lockdowns, the focus of leaders across Aberdeen has been stretched, though inclusion has never been off the agenda. Now though, AXIS Network chair, Karen Blanc, says the group are seeing renewed focus from members on putting the pledge into action.
"We've been really enthused to see how our signatories have kept diversity & inclusion on their agenda during the pandemic, and for them to be reaching out as we begin to return to something resembling business as usual, asking if they can update us on their progress, has been wonderful to see. In response, we have just appointed a new pledge administrator role to the committee, and we'll be getting back to where we left off at the start of 2020. This International Women's Day, we're asking our members to recommit to the pledge, and to share this commitment with their staff, and we're looking forward to sharing their stories of good practice and progress with others later in the year."
AXIS Network is Aberdeen's cross-industry gender balance group, supporting leaders and organisations on their professional gender balance journeys. The group is volunteer-led, and following a recent recruitment campaign, is now onboarding 5 newly appointed roles – to be shared on social media shortly. Last year, the group hosted virtual events on the topics of gender equality for men, the menopause, and flexible working. In addition, they issued Inclusive Offshore Working guidance, in partnership with Step Change in Safety. Details of all can be found on the group's website at www.axisnetwork.co.uk