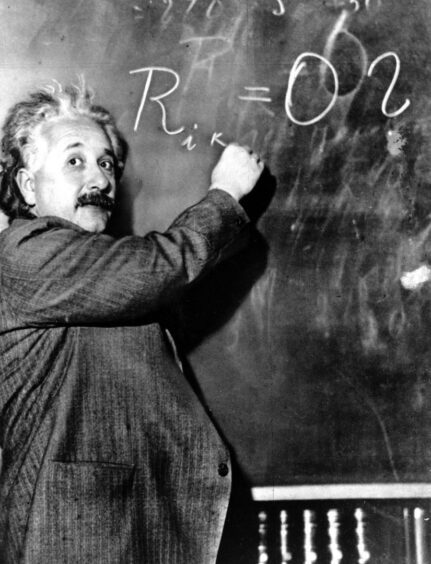 The war in Ukraine has jolted European politicians into finally understanding that overdependence on imported energy can carry extreme risks. What they haven't understand yet though is that you can't just turn off one set of taps and turn on another.
UK politicians are desperately trying to convince themselves and us that we can stop importing the 4% of our gas from Russia and easily replace it with new gas from the UKCS. I'm afraid they're going to be disappointed. We import gas from Russia, Norway, the Middle East and elsewhere because UKCS reserves are in decline. Unless we suddenly stumble upon a magic gas tree what recoverable reserves we have left are simply not going to make that much of a difference. New fields like those recently announced by IOG may be welcome news for their shareholders but they represent a tiny amount of new production compared with current demand levels.
Importing gas or any energy or commodity from overseas creates other risks as well as potential supply loss. The global market's role in pushing up prices before the Russians foolishly decided to invade Ukraine was already apparent. But on top of that there's always the risk of disruption and, without wishing to be appear overly pessimistic, the invasion of Ukraine should move disruption well up the list of things we should be planning to avoid.
In fact, any remote energy supply puts the consumer and the system at risk in a variety of ways. During the recent storms in Scotland and the North of England consumers were without power for days on end. Many had no power for over a week.
The problem in this case was vulnerable overhead cables. The grid and its distribution networks were designed and built in the era of the big power stations. Whether coal or gas fired or nuclear these generators needed the ability to push electrons out over large areas and that makes them vulnerable.
Add in the potential for more frequent climate change induced extreme weather events to the ongoing risk of dependency on others and the case for a full-scale makeover of our entire energy system in Scotland is already looking overdue.
We're going to have to get very radical.
Top of the list must be to "localise" energy production. With coal gone, gas on its way out and nuclear now an unnecessary, risky option, the grid is becoming a liability not an asset. Its grossly unequal charging regime is also a real problem.
If we use Shetland as an example the tidal energy array built by Nova Innovation of Edinburgh has seen its costs fall by 30% which means that they're well on their way to reaching the European target of 100 Euros per megawatt hour by 2030 and that makes it cheaper than nuclear. Nuclear takes decades to build, always suffers cost overruns and is now a prime target for every hacker, terrorist, or barmy dictator on the planet and their decommissioning takes forever so, let's forget it.
Logic tells us then that Shetland needs to expand its tidal generation along with wind and solar and use those assets to generate enough hydrogen to cover all the island's requirements.
No longer would Shetland be subject to price rises or concerns over supply. Off grid means off market so the next time the global gas or oil price goes up Shetland won't have any worries that it will affect them.
Why specifically hydrogen and not electricity? Because you can store huge quantities of hydrogen over very prolonged periods using simple, relatively inexpensive technologies such as composite or metal tanks which require little attention. Design it right and it means there will always be hydrogen available when renewable energy sources are offline as they can be.
Any of Scotland's islands could do the same thing. The Western Isles are rightly complaining about energy prices and in one report showed a company that distributed LPG (Liquefied Petroleum Gas) bottles worried that high prices would kill its business.  Locally produced hydrogen is the perfect replacement for LPG.
But local grids producing hydrogen have potential all over Scotland including in our big Cities. As it happens, Glasgow has the mother of all hydrogen feedstock sources running right through it. It's called the river Clyde.
We need to not only get radical but imaginative. Show a little foresight and look at what's investable in the future. Einstein quite rightly said that "insanity is doing the same thing over and over and expecting different results".
If we keep using the grid and keep exposing consumers to global markets, then it's inevitable that particularly in today's privatised world consumers will never come first and never see price stability.
Local grids and integrated hydrogen production will produce stable returns to any investor whether public or private or – as I would prefer – a mixture of both.
This approach will also tick all the boxes for investors as far as environmental, social and governance factors are concerned, and these are quite rightly of increasing importance for modern investors.
Abandoning the National Grid will require new laws notably on land and water use and ownership. Not difficult to achieve but again, quite radical in the context of today's society.
It's up to us. We either continue to run with a system designed early in the last century or transform  it for today's needs of resilience and price stability plus, make it more investment friendly. I know which I would do but does government have the courage to put people not corporations first?
Dick Winchester is a former subsea engineer and an adviser to the Scottish government on the energy transition.
Recommended for you

Scottish energy transition AI firm raises $10m as part of growth push