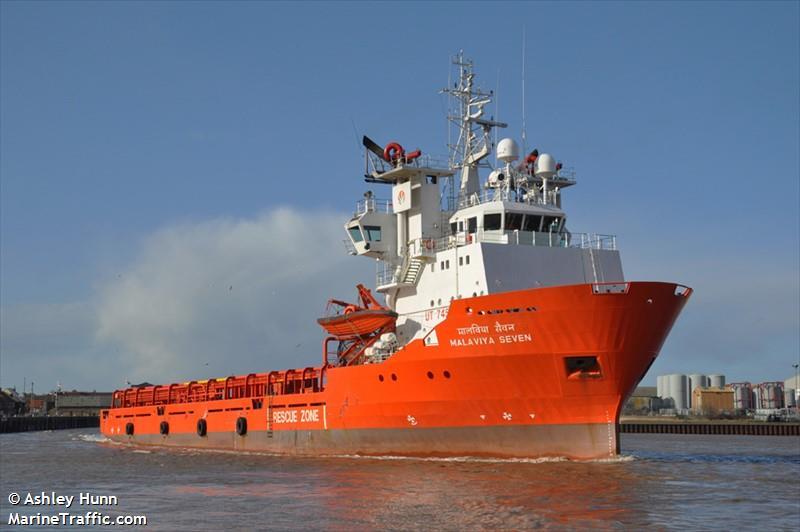 Indian nationals left stranded on an offshore supply vessel in Aberdeen will find out today if they will finally receive cash after they were left unpaid for months of labour.
Both the Malaviya Seven in Europe's oil capital and the Malaviya 20 in Great Yarmouth have been docked since they were stopped by the UK Maritime and Coastguard Agency last month.
Negotiations have been done on behalf of the workers' by the International Transport Federation (ITF) to collect the payment from GOL Offshore.
Ken Fleming, ITF coordinator for Great Britain and Ireland, said: "We promised those on board these vessels we would make sure they received the payment they were due.
"The workers' were obviously feeling disappointed but when they had heard what we had to offer and what we were going to do to ensure they received their payment they felt a lot better.
"These vessels, particularly the ones from India, are of the most concern. We simply cannot monitor all the vessels where incidents like this are occurring but clearly there are multiple
offenders.
"Some family members had tried to raise money for these men at a cost of 15% APR – this is the coal front of the industry – where a group of well-suited people in boardrooms can forget about the crew they've employed to do the work."
It was previously revealed by Energy Voice that around $250,000 was owed to the men.
However Fleming said that estimate is much closer to $300,000.
The workers are expected to get confirmation today that payment has come through.
Fleming said if the payment is unsuccessful a court order will be sought to keep both vessels in Aberdeen and Great Yarmouth with neither being allowed to leave and carry out other work until
the staff have been paid in full.
At the time the vessels were seized it was described by the RMT union as "modern day slavery".
General Secretary Mick Cash said: "These ships of shame are a blatant abuse of migrant workers and are contrary to any number of stated industry and government objectives around human rights
and maximising economic recovery from our resources.
"Additionally it is a catalyst for the dumping of UK seafarers, many thousands of whom are now drawing benefit from the state."
Recommended for you

Memorial service held in Aberdeen to mark 33 years since Piper Alpha disaster