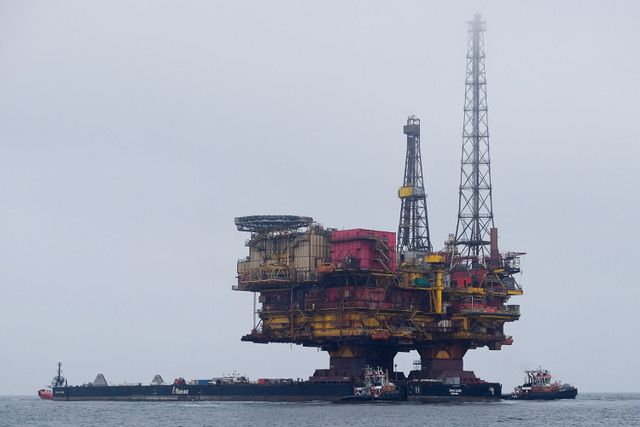 Twelve (very quick) months have passed since I took up my position at Decom North Sea and in that time, a lot has happened in the world of decommissioning.
The last few weeks, in particular, have seen the press dominated by the single lift removal of the Brent Delta topside by the Pioneering Spirit; a great example of how several of our members have worked together to create ground-breaking results, whilst pushing the wider industry's technological boundaries.
Further evidence of momentum gathering within the late life and decommissioning sector includes February's launch of the Oil & Gas Technology Centre (OGTC) in Aberdeen and we look forward to working with their decommissioning solution centre going forward.
Nothing illustrates confidence in a growing sector quite like investment, and in that respect, we've seen significant funds being applied to many harbours, including the Port of Shetland, Orkney Harbour, the Port of Cromarty Firth, Nigg Bay development in Aberdeen, and in Peterhead, Montrose and Dundee Ports.
Further south, the ports of Blyth and Great Yarmouth are also examples of those who have received investment with decommissioning in mind.
Each is a clear case of preparation, in terms of both capacity and capability, which resonates with Decom North Sea's own goals. Simply put, we're here to connect capability with opportunity across the oil and gas decommissioning sector.
Opportunities are out there. In the past 12 months alone, we have seen an increase in the number of active decommissioning projects within the North Sea. Equally, the number of plans submitted for regulatory approval is also on the up.
These decommissioning projects may not happen tomorrow or next week, but it does show that operators and regulators are preparing for the inevitable decommissioning phase, whilst continuing their alignment with MER – Maximising Economic Recovery.
This means there will be opportunities to secure future work – and nobody is better placed to do so than our members.
Decom North Sea is a single topic, multi-region membership organisation and this means that we currently concentrate on the management of mature basins and late life assets.
Decommissioning, in our view, must be considered as part of the overall field lifecycle and the learnings we gain from this in the North Sea are going to be transferrable to other parts of the world.
As a result, we encourage our members to be aware of the opportunity to export their services and skills.
What's becoming increasingly clear is that the decommissioning sector is global, extending much further than the North Sea.
Yes, there is evidence to illustrate that decommissioning work is taking place closer to home, but great opportunity also exists further afield.
This was confirmed just last week by the popularity of the One-to-One sessions at our Decom Offshore conference.
Our delegates were given the opportunity to speak to representatives from Scottish Development International (SDI) and the Department for International Trade on how to win work in Canada, Mexico, China and Asia.
It is Decom North Sea's vision that North Sea decommissioning capability is quickly recognised on a global scale for its safe, effective and value driven performance.
In addition, as well as supporting the UK's Oil and Gas Authority on its decommissioning delivery programme, we have also supported a similar programme with EBN in the Netherlands, following the launch of their decommissioning masterplan last year.
We're helping them with our experiences as a member organisation focused specifically on this sector.
Continuing the international theme, I attended the Offshore Technology Conference in Houston last month, where we were kindly accommodated on the Scotland pavilion, hosted by SDI.
Our OTC networking breakfast, held in partnership with the Department for International Trade, provided an excellent opportunity to meet with our international members, strategic partners and those with an interest in the UK decommissioning supply chain. Being selected to present a paper at the conference also confirms that the interest in late life and decommissioning continues to rise, both at home and overseas.
As I enter my second year at Decom North Sea, we have another busy 12 months in prospect.
As well as supporting the inaugural Decommissioning Zone at Offshore Europe 2017, we have already started the planning process for the Offshore Decommissioning Conference 2017 that we hold jointly with our colleagues at Oil & Gas UK.
Details of the conference programme for this St. Andrews-based event, sponsorship packages and how to book as a delegate will be available during the summer.
Get in touch and let us help you to become a part of an efficient, effective and global late life and decommissioning sector.
Roger Esson is the chief executive of Decom North Sea.
Recommended for you

The future is looking bright if we continue to collaborate and innovate