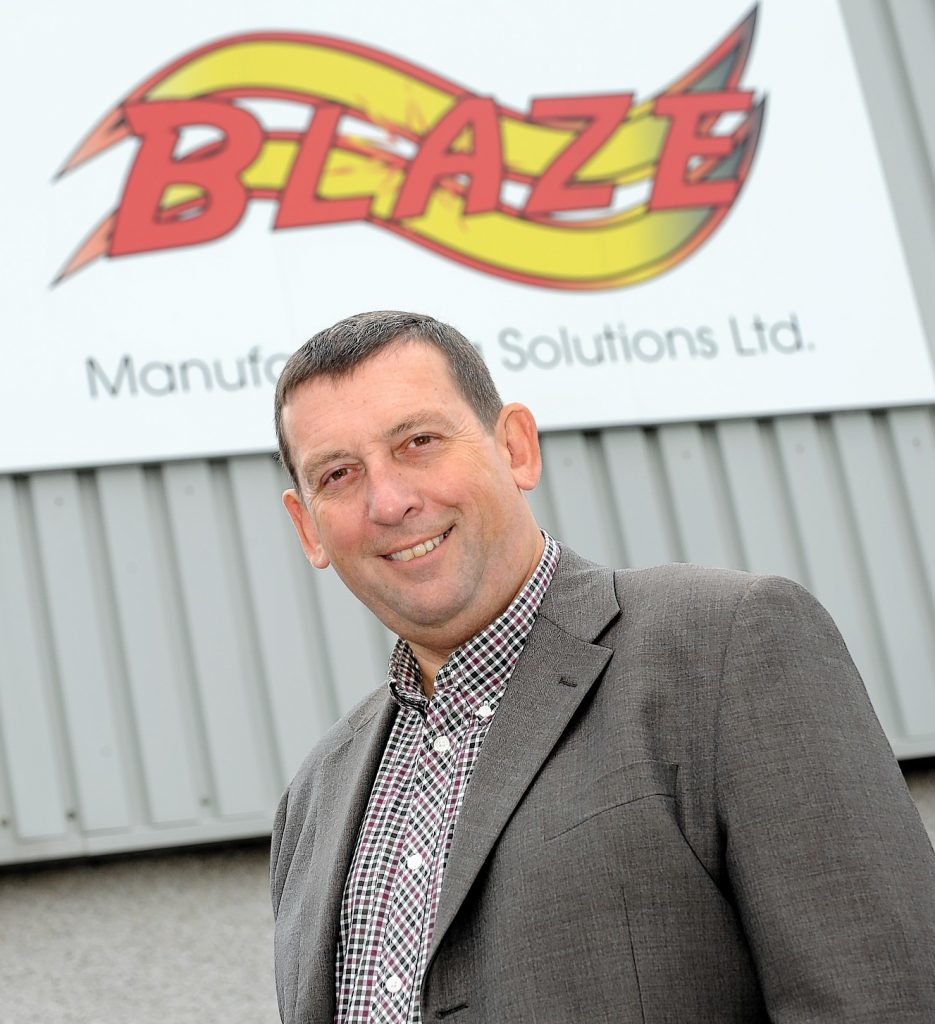 Laurencekirk-based Blaze Manufacturing Solutions has launched Vapo-Flo, a product aimed at reducing the need for frequent wet deluge testing.
Deluge systems provide protection against fires for assets such as oil rig platforms. They are composed of open sprinklers attached to a piping system that is connected to a water supply through a heat responsive valve. When this valve opens, water is discharged into the piping system and through the open sprinklers. To ensure that the deluge systems are in peak working order, wet testing – testing as if in a live fire situation – currently takes place anywhere between every six months to every five years.
Older systems require more frequent testing than new systems. Wet testing accelerates corrosion within the pipework, resulting in possible unplanned shut-downs to rectify the resulting damage.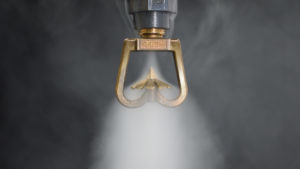 Vapo-Flo is a non-toxic smoke generating system that uses an oil-based vapour instead of water to test the effectiveness of deluge systems on assets such as oil rig platforms. This reduces the need for frequent wet deluge testing with seawater and also reduces the likelihood of oil fractions being carried into the water outlet, polluting the surrounding sea.
Vapo-Flo also lines the pipework with a unique oil-based vapour resin that prevents any further corrosion, reducing future damage and cost implications for the operator.
Blaze Manufacturing Solutions managing director Howard Johnson said, "Vapo-Flo has been over a year in development and offers an economical, environmentally efficient solution to ensuring ongoing fire protection for major offshore assets.
"Now more than ever, operators need to be looking for ways to be cost-effective while maintaining the safety of personnel and plant. We believe that Vapo-Flo, along with our specialist deluge maintenance solution, will do just that."
Recommended for you

'Lunacy' of industry's fail-fix approach to fire safety under the spotlight