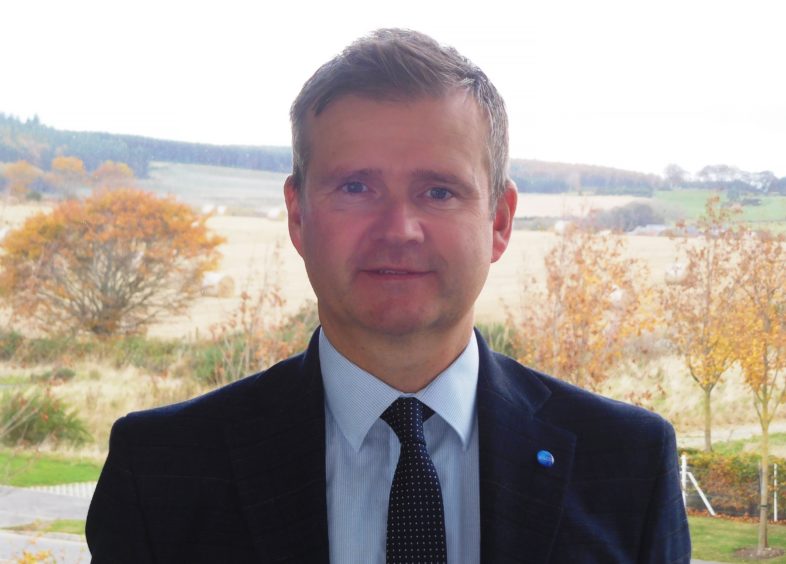 As ASCO's UK sales manager for waste and decommissioning, I benefit from a broad view of the late life and decommissioning sector.
We are dealing with stakeholders throughout the upstream oil and gas supply chain and are in a position to understand exactly how effective current decommissioning activity is when it comes to one of our favourite topics – the implementation of next generation materials and logistics management, which applies to the entire life cycle of an asset or product.
Because materials management isn't just about delivering brand new products; there is a critical amount of work to be undertaken managing that frequently "forgotten" material – waste. Regulations are moving in the direction of classifying decommissioning waste as material in itself, to be made fit for recycling, safe disposal or – best of all – re-use.
As the decommissioning sector continues to discover, it's difficult to achieve that goal if the waste journey is addressed at the last minute.
However, a longer-term view of decommissioning waste management strategies will inevitably lead to easier, more cost-effective re-purposing or disposal.
Be proactive: Decommissioning waste management should be planned in advance with an inventory decommissioning
Perhaps this is a simplistic way of putting it. However, the practice of "inventory decommissioning" from as much as five or six years prior to cessation of production would, in my opinion, revolutionise the environmental and economic impact of UKCS decommissioning activity.
It allows us to understand well in advance the waste materials due to be created by a decommissioning project and manage demand for certain items once onshore. It also allows us to manage regulatory changes in advance, so specialist disposal can be planned sufficiently to avoid heavy last-minute costs.
Not only do operators benefit from this proactive mindset, the supply chain can be made aware of waste management opportunities well in advance, thus creating the opportunity to build a solid order book.
In other words, inventory decommissioning makes perfect sense and has the potential to make a significant contribution to the 35% cost-saving target set by the OGA.
A complex UK decommissioning industry to achieve the "zero to landfill" ambition
In order to manage a decommissioning inventory effectively, there needs to be significant knowledge and understanding of the UKCS decommissioning landscape and its supply chain capabilities and capacity. Also required is a comprehensive understanding of the market demand for a huge range of items, as well as the frequent changes in environmental legislation and QHSE requirements.
That's a lot of information for one decommissioning manager to deal with and inevitably decommissioning waste management becomes a fragmented process, prone to innumerable suppliers' involvement, duplication of effort, varying levels of duty of care and so on. The chances of a lack of clarity on "what is going where – and when" are high. The question must be asked, if that is the case, how can we ever ensure that a decommissioning waste journey as effective as it can be, for both environment and pocket?
With ambitious "zero to landfill" government targets to achieve by 2025 (it's telling that this has already been pushed back from the original goal of 2021), the decommissioning sector needs a holistic service to mitigate these issues and ASCO's decommissioning waste management service is a case in point.
Working with around 200 UK-based supply chain companies, as well as operating our own strategically based quaysides, every element of our service is aligned with the ever-growing requirement to manage the decommissioning waste process. Our experience across the entire asset lifecycle means we are in the right position to help manage the final part of the journey and reach that ultimate goal of re-use whenever possible.
As with all decommissioning activity, innovation plays an essential role in our service.
Our in-house designed integrated Logistics Management System (iLMS) provides the planning capability to improve cost efficiency, reliability and capacity for our clients – with full visibility of all activity.
This will effectively support the optimisation of any decommissioning activity for operators – given that planning capability is crucial.
The greatest results are achieved when decommissioning waste management is addressed and monitored long before its time eventually comes.
Re-use and the whole ethos of the circular economy are no longer unfamiliar phrases, and the UK decommissioning industry is making positive steps in the right direction. However, there is much to be done before we approach a state of "zero to landfill".
Our approach to decommissioning waste management is ultimately designed not only to benefit the environment but also to support the UK decommissioning supply chain, which supports the local economies in which it operates. All that's required is a willingness to share and prepare.
Simon Turner is UK sales manager for waste and decommissioning at ASCO
Recommended for you

Thailand needs 'shale' gas moment as energy crisis deepens on PTTEP's watch