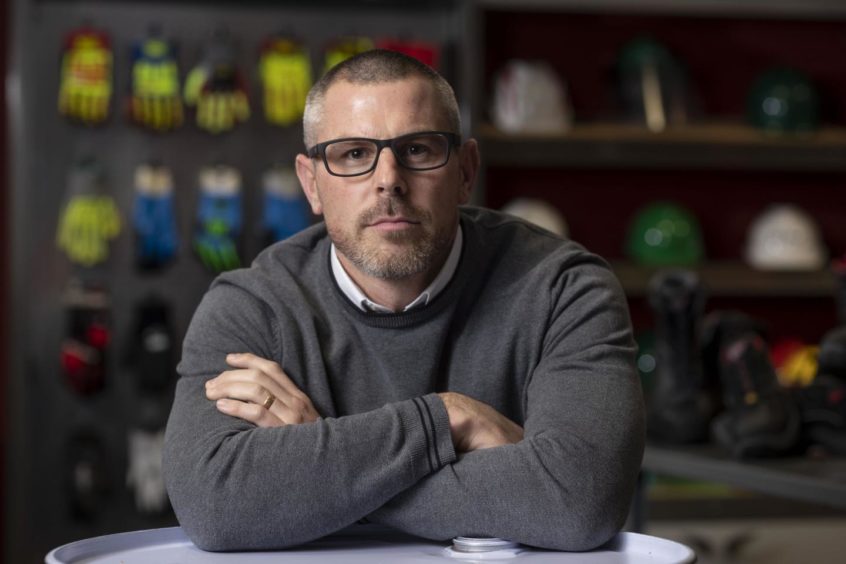 With the oil price finally levelling out, you would be forgiven for thinking energy PPE provider Red Wing could stop and take a breath.
But for Jon Bodicoat, managing director of the Aberdeen distribution hub, the challenge continues as the business tries to shelter customers from the impact of Brexit against the backdrop of a global pandemic.
"The effect of the economic climate on the retail sector has been well documented, with businesses reporting longer product lead times and higher transportation costs," Bodicoat said. "For PPE distributors like Red Wing, our business-to-business nature doesn't make us immune to this predicament. Our challenge is in ensuring our customers don't feel the pressure."
Over the last 12 months, Red Wing UK has receptive to changing customer wants and needs, leaning on partners like 3M, Ansell and Uvex and ensuring energy businesses under the Red Wing care have access to the safety products they need to protect their workers.
"Our team has had to respond to customers deferring projects, scaling them back and, while there has been a consistent desire to maintain quality, there's also an unavoidable focus on price," Bodicoat said. "Brexit has made this even more difficult to navigate. Across our portfolio, we are hearing and seeing reports of increasing import and export costs."
Established in 1905 on the banks of the Mississippi, Red Wing now operates across 110 countries worldwide. From its Aberdeen and Stavanger sites, Red Wing Europe works with other brands who share the company's safety first culture to provide a one-stop shop solution.
"As a vertically integrated organisation, Red Wing owns the process of safety footwear, garments, holdalls, eyewear and other accessories," Bodicoat said. "On third party products, we don't have that same control, which is why, at our Aberdeen HQ, we have concentrated on reducing our supplier list to only include partners who are taking a technology-led approach to Covid, as well as showing an equal focus on providing a reliable supply of high-quality products and services at a time where we are all experiencing supply challenges.
"Where possible, we have leveraged our buying power in Scotland, Norway, Dubai and Houston to stabilise price points from our partners, navigate around minimum order quantity challenges and to stockpile our most commonly purchased products to facilitate the surge in activity that we are predicting from both new and existing customers in Q4 21 and Q1 22."
Bodicoat added: "Through a collaborative approach, we have pulled together globally, and although challenged, the current working conditions have created an even stronger comradery. Our team, suppliers and customers have all shown such great solidarity."
The company also achieved recertification of ISO 9001:2015, 14001:2015 and 45001:2018, showing its commitment to deliver service excellence as a strategic customer partner.
Recommended for you

'We want boredom in 2023' says oil and gas industry