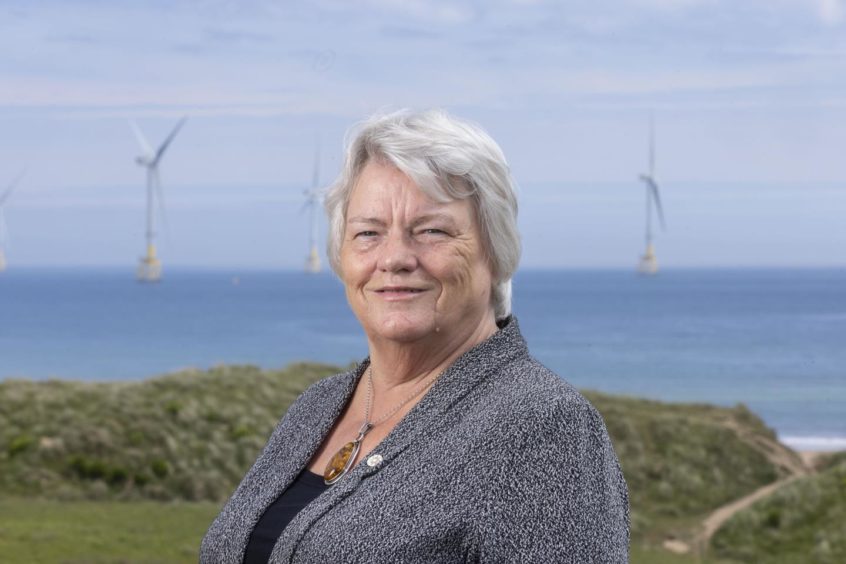 Over the last month, we've seen the start of several new partnerships which will look to accelerate Scotland energy's future.
ScotWind – the country's first offshore wind leasing round in more than a decade – has brought together the likes of BP and EnBW, Shell and ScottishPower and Vattenfall and Fred Olsen Renewables to apply for seabed rights around the Scottish coast. Partnerships like these are going to be crucial in maximising the potential of our renewable energy sources.
For almost 20 years, AREG has forged strong relationships with numerous groups and organisations to drive innovative projects, most notably the EOWDC off the coast of Aberdeen. We are continuing our continental partnerships with the European Space Agency and Europe Leading Blue Energy (ELBE), which is in its second phase, as well as our ties with like-minded industry bodies across the UK.
We are now working with Aberdeen International Associates (AIA) to explore the possibility of establishing a Hydrogen Highway in the north and east of Scotland, initially between Aberdeen, Inverness and the Black Isle.
A key area of future hydrogen use is likely to be the bulk transport of goods and people. With vast distances that exist in the north of Scotland, an initial hydrogen fuelling infrastructure needs to be put in place. We are proposing to establish 12 hydrogen fuelling points across the north and east of Scotland between 2022-2025, together with a pilot HGV proposal.
With COP26 taking place in Glasgow in November, all eyes will be on us and the steps we are taking to tackling climate change and meeting net zero targets. We are working closely with our 190 members to get a sense of what their ambitions are around the event. We will make sure the voice of the north east is represented in Glasgow.
Ahead of COP26, we will launch our first calendar competition. We are inviting people to submit their photographs highlighting the best of the country's growing renewables sector and how we are inspiring climate action. The winning entries will be announced at COP26 and copies of the first AREG calendar will be available at the event. Full details will be posted on our website and social channels very soon.
There is so much to be positive about regarding Scotland's energy future and I'm excited to see what develops over the next few months. With our decades of offshore experience and shared expertise, we have a real opportunity to drive change and lead the world in net zero energy.
Recommended for you

Norway has strategic value to Europe beyond oil and gas