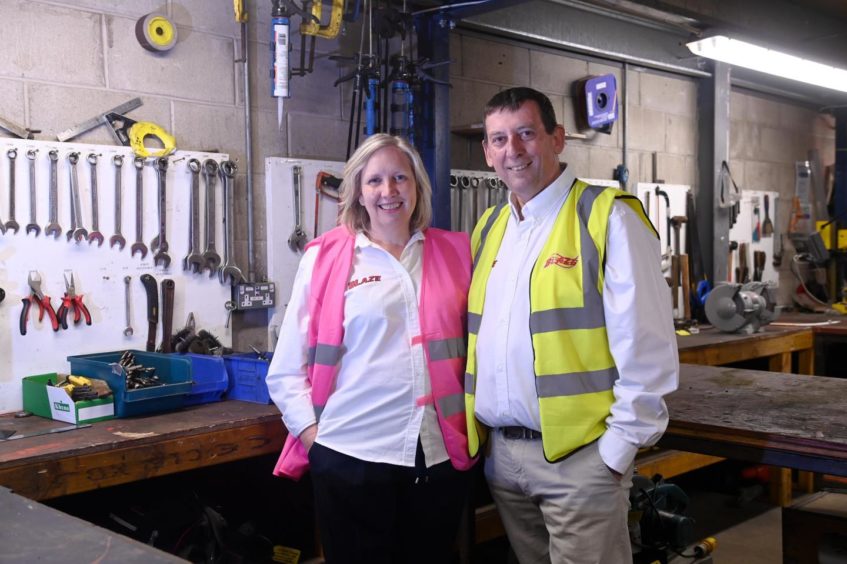 Aberdeenshire-based Blaze Manufacturing plans to double its headcount by the end of the year as it works through advanced contract discussions with international EPC contractors in the energy sector.
Blaze, which specialises in fire detection and protection systems, said its ongoing work in renewables markets opened the door to new nuclear projects.
Managing director Howard Johnson said the firm has come to prominence from an established track record delivering to global players, and aims to build out into more of their markets.
"Offshore wind allows us to be innovative because they are not stifled by traditional solutions in that market sector whilst Oil and Gas and Nuclear demand the more traditional approaches", he said.
"We are excited about the energy transition market, for us, it gives us the volume of opportunities which enable us to thrive."
Blaze expects to double its design and engineering department with skilled workers to "hit the ground running".
The following phase of hires would then look more closely at graduates who would be mentored and encouraged into the innovative fire and safety disciplines.
Commercial director Ann Johnson hopes that, just like Blaze's early years of oil and gas, this will mark a return to exponential growth for the firm, which now has the solid financial backing of Balmoral Group which acquired a 70% stake in 2019.
She said: "Once one company realises we have the inhouse competencies, they trust you and that's where the exponential growth opportunities happen.
"We're very much ahead of the curve though in energy transition. We're already well-established in renewables, and Nuclear is just another area."
Blaze, which continues to count oil and gas as a core part of its business covering around 20% of its turnover, is now into its fourth year of work in the energy transition space.
The company will continue to service its oil and gas base, with hopes of a strong post-Covid recovery.
Ann added: "I think it's fair to say for oil and gas we'll be looking at how we can help them sustain and be more efficient until a safe energy transition in the most cost-effective way. And that'll bring innovation to them that we've learned in other markets."
On top of the work already secured, thefirm is also involved in plenty of additional tendering activity for offshore wind and Nuclear works in Europe and the US.
In a competitive market, the team said their record of delivering large multimillion-pound projects has been a driver for more success.
Howard said: "We've got a proven track record and that's really helping us be attractive to those new customers."
"We're approached by companies as a supplier of choice, recognising Blaze as Subject Matter Experts.
"The business development space has really completely changed and it's not about sending your BD guys about with brochures, it's about having well informed, professional staff who understand the innovation the companies has and belief in a strong future.
Recommended for you

Blaze: Fire safety is decades into the climate mitigation business