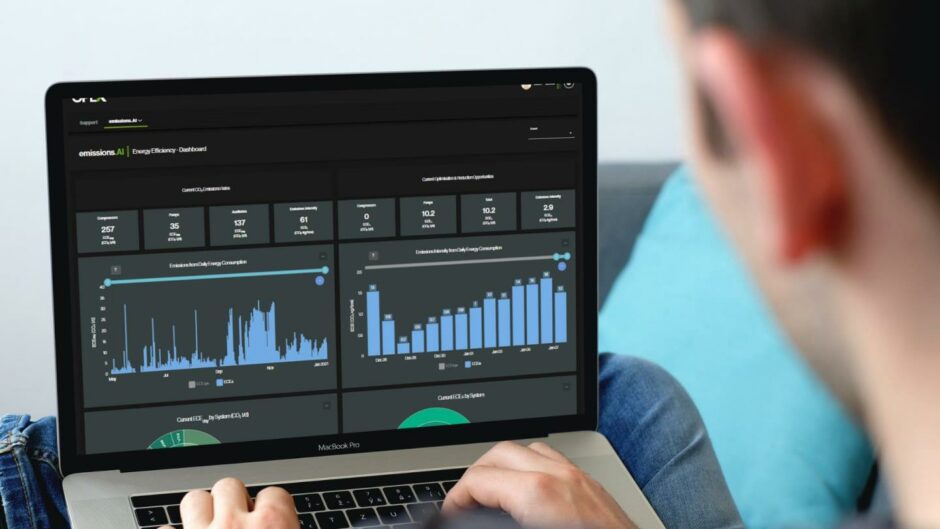 For decades now oil and gas companies have been focused on making the decisions that matter when it comes to safely maximising production from their assets.  But now there is a pressing need to also minimise the environmental impact of those operations.  And the pressure to cut emissions is mounting by the day.
Companies already have processes and tools in place to support effective decision making when it comes to production and safety, but do asset teams have access to the information they need to make the right decisions with regards to minimising emissions?
Oil and gas data analytics experts, OPEX Group, believe this is currently a gap for many organisations, who are instead focusing on longer-term emissions reduction solutions and may be missing the quick wins they can get after now through data-driven operational improvements.
Chris Ayres, CCO at OPEX Group explains: "Asset teams are under pressure to meet emissions reduction targets and support the drive to net zero. But embedding emissions management in their day-to-day operations can be a challenge. Not just because it's a balancing act with their other priorities, but because in many cases they don't have instant access to the information they need to make emissions reduction decisions."
"We created a web-based data analytics solution, emissions.AI, to solve this problem for our customers – to give teams instant access to the information they need to make the right decisions when it comes to emissions management.
"emissions.AI provides up-to-the-minute analysis of emissions data, so users always have an accurate picture of what their assets are emitting, exactly where these emissions are coming from and whether they could be performing any better from an emissions perspective.
"The software is powered by some really clever artificial intelligence, so it keeps up with the constant changes that happen on our customers' plant, removing the need for complex manual calculations.
"Reports can be generated at the touch of a button providing trusted, granular emissions data that can be used to make the operational decisions that matter – whether that's managing energy consumption or minimising combustion, flaring or venting.
"The outputs from the application fit into existing daily, weekly and monthly workflows to streamline emissions monitoring and allow emissions performance and improvement opportunities to be discussed as an integral part of day-to-day business."
emissions.AI is a modular web-based application designed specifically for complex assets.  Available modules include Energy Efficiency, Flaring & Venting, Methane and Oil in Water.  To find out more visit www.emissions.ai
Recommended for you

Neptune joins OGCI-backed drive to cut methane emissions