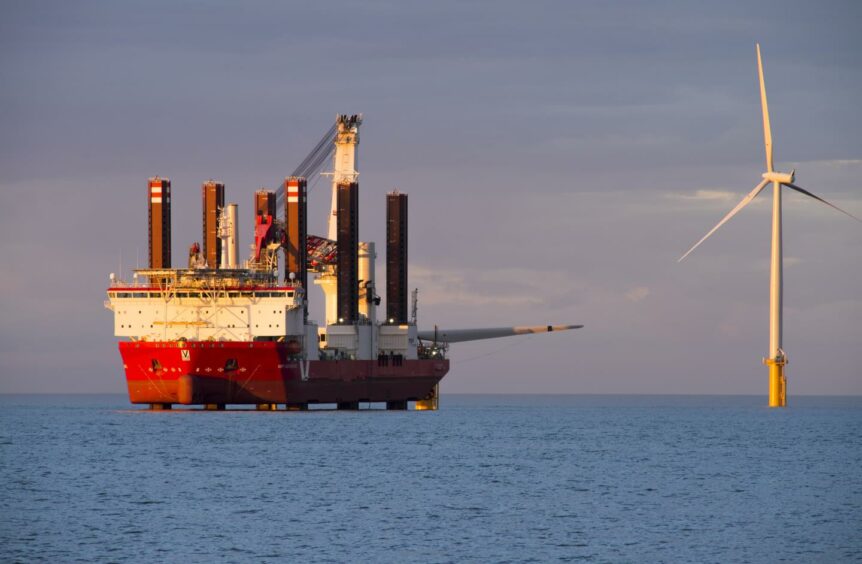 "We know we have to go through the energy transition ourselves, but we obviously have to help our clients through it too."
Paul Shrieve is clear about the crucial part that Bureau Veritas Marine and Offshore (M&O) division has to play in getting the energy industry to that holy grail of net zero.
As the section's vice president for Global Services, he has been instrumental in implementing a new strategy, one that will allow the company to meet changing client demands.
"We took time last year to think about what we needed to do to transform our business, given the increasing focus on climate change, and what was going on in the market," he said.
From there, the M&O division – a world leader in marine and offshore classification and certification – identified 11 "growth initiatives" to hone in on.
Those programmes ranged from offshore wind certification to net zero activities, with the ultimate aim of "repositioning the business" to support clients that are moving from being an oil and gas business to an energy company.
And it's a move that has already born fruit.
Mr Shrieve said: "It's gone really well. We have made significant progress and there are a number of tangible projects that have been secured as a result of the changes we've made."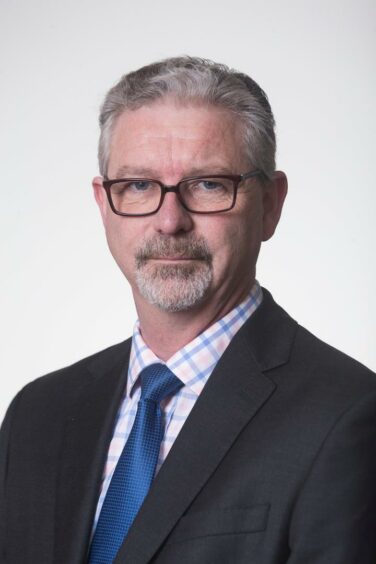 As the proverb states, necessity is the mother of invention and Bureau Veritas M&O found innovative ways of working to help clients in the last year, many of which will remain permanent fixtures.
Mr Shrieve says there's been a "real acceleration" in the use of digital and remote technologies in the M&O division.
As well as minimising the environmental impact of travelling, it has allowed the company to provide uninterrupted support for clients, even when moving around wasn't an option.
Mr Shrieve said: "In M&O we opened several remote inspection centres so that we could continue to carry out operations whilst we couldn't travel or mobilise.
"In Aberdeen, we, with Shell, trialled remote verification and we got that approved by UKAS. We're still one of the only companies with a UKAS approved methodology that allows remote verification offshore in the North Sea."
As well as countering future and ongoing challenges in the industry, Bureau Veritas M&O is also supporting clients to safely and efficiently decommission, extend the life of aged assets or explore reuse potential.
It means operators can garner maximum returns from their investments, while also allowing for their safe decline.
"A lot of assets extend beyond their life, so you need to assess whether they're structurally and operationally sound beyond their initial remit; we've done a number of those studies in recent years," Mr Shrieve said.
And Bureau Veritas M&O is in a prime position to step in when those decommissioning decisions are "eventually" made, having had a hand in preparing North Sea regulation guidance back in 2008 and updating over the years in line with regulatory change.
As it stands, Mr Shrieve says the UK is at the "forefront of decommissioning", but the sector is rapidly gathering pace in several locations around the world, including Australia, Brazil and Malaysia.
With an office in "every key oil and gas location", Bureau Veritas M&O is able to respond to that global drive, whilst leaning on expertise in different regions.
"We try to optimise that network by sharing competence and best practice between technical centres around the globe. It ensures consistency and quality," Mr Shrieve said.
In order to further develop its footprint in Aberdeen, the Bureau Veritas Group Company, Matthews Daniel, is opening a branch in the city.
The London-headquartered subsidiary specialises in loss adjusting, marine warranty surveying  and risk assessment  for a range of sectors, including offshore wind.
And combined with Bureau Veritas M&O's other initiatives, it's created a strong foundation for future growth.
Mr Shrieve said: "It's about being in the right place to support clients through their challenges, whether it's decommissioning or electrification. By creating a holistic service, we can drive change for the better."