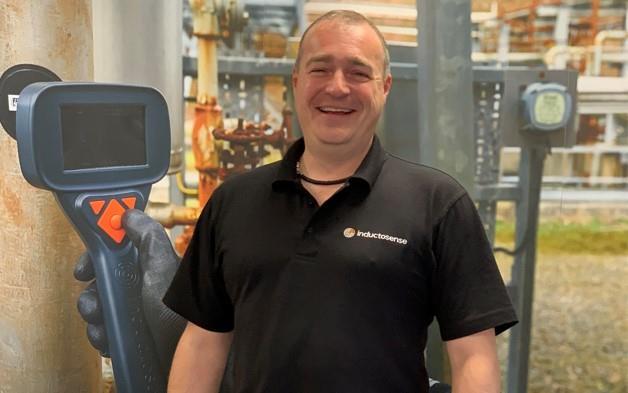 Bristol based Inductosense has strengthened its senior management team with the appointment of Richard Munro to the role of director of strategic growth.
Splitting his time between the Aberdeen and Bristol offices in the UK, Richard will oversee growth of the technology developer's inductively coupled WAND sensor solutions, enabling operators to reduce the need for NDT personnel on-site to take ultrasonic thickness measurements.
Richard brings a wealth of experience accrued over his 20 years' working in the utilities industry and over 10 years working in asset integrity in the oil and gas industry. He has a deep understanding of industry inspection and monitoring needs, having previously led efforts in delivering monitoring solutions to major operators on a global scale; he is uniquely placed to understand the client's business case and to identify future growth opportunities in a range of new sectors.
Richard said "In my time delivering monitoring solutions across the oil and gas industry, I developed a good relationship with Inductosense and have watched the technology grow from initial field trials to large volume deployments. I'm pleased to be joining such an innovative and passionate team – I have been an advocate of the WAND solution for many years, it's exciting to be part of this next chapter as the company launches a range of new WAND products to support operators
in navigating this challenging climate"
CEO of Inductosense, Dr. Matt Butcher, said "It's great to have Richard on board, his knowledge, skills and expertise will be of great benefit in supporting the business as we continue our rapid growth. Richard's appointment will undoubtedly serve as an invaluable asset for the business and our customers"
Recommended for you

Energy bodies warn green growth at 'severe risk' without new support