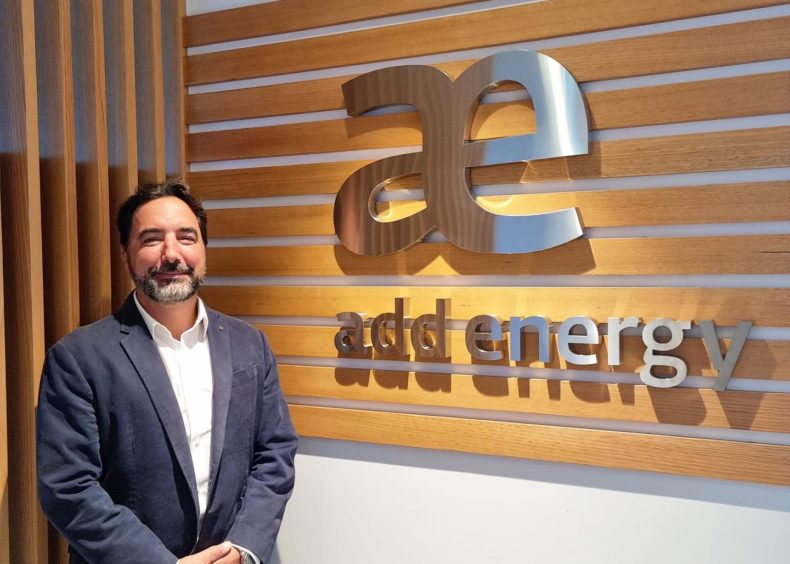 With expertise drawn from across the energy sector and a proven ability to tackle niche challenges, Add Energy shows that decommissioning complexity can be streamlined – and it may not signal the end of the road for every asset.
Preparing for decommissioning can be a major challenge, particularly for smaller businesses who may not have large teams or years of experience operating older or more technical, complex assets.
Market volatility in recent years has put a lot of pressure on company finances and on staff, and has led many to push back decommissioning activity. As Add Energy executive vice president operations, Eduardo Robaina, explains: "What we tend to see is either complexity increasing or understanding of complexity decreasing, and that creates a natural gap in which we get approached by clients."
To help deal with that complexity, the international consultancy, service, and software provider has tailored a suite of services to support safe, compliant and efficient operations, supported by a toolbox of proprietary software and analytical tools.
At the beginning of a project, Add Energy's teams screen and evaluate the client's processes and conduct an assessment and gap analysis to understand what is working (and what is not). In the decommissioning or asset life extension space, that could mean using software tools to help align maintenance schedules with decommissioning plans, reducing unnecessary work and inventory spend.
The company's cloud-based software Effio™, for example, can combine data from across the business to give oversight of maintenance, inspection and materials management strategies.
Mr Robaina explains: "Effio communicates with the multiple platforms that companies have, and from an instruction point of view gives you the ability to move from a reactive business into a proactive business.
"We have a huge database given the experience we have with companies like bp and Shell as well as many others, so it allows us when we speak to new clients to say, for example: 'Your frequency of failure is  too high compared with your maintenance schedule, so we need to review your maintenance plans and optimise.'"
Where assets are decommissioned, these systems also help businesses understand what equipment can be recycled and even sold on, reducing both the carbon footprint of the project and returning capital back into their business.
More widely, discussions around decommissioning can be valuable opportunities to examine new potential for assets that may otherwise be wound down. Mr Robaina highlights the evolution of these discussions, particularly in markets such as western Australia, where he is based, in which Add Energy is increasingly looking at ways of repurposing client assets to reduce their carbon footprint and support wider net-zero initiatives.
And although new technologies offer promise, clients are concerned with what can help them today – not what might be available in 20 years' time. Given the nature of these challenges, he says, "It's very important to us that we communicate process transparency, it's important that we link our day-to-day activity with proven technology, proven processes and best practices or standards where applicable."
"Rather than going to a new field and come up with a brand-new technology, we look at what we can use from an industry that has been operating for over 100 years – what is mature and proven that can be used in terms of transforming legacy oil assets into potential disposals for carbon capture."
He highlights one possible example, in which mature gas assets, with production rates below existing commercial agreements could be repurposed to create gas-to-wire projects to generate hydrogen output solutions.
"All that possibility is in front of us and we are looking at feasibility of how we can convert them into something greener or into something that can support other commitments companies are making."
This active approach to making sustainable changes within the energy industry now informs how the company examines most decommissioning projects, he says. "We now go to organisations and pretty much the first thing we ask is: 'What do you want to do with this asset, what do you want to P&A? Shall we look at areas to dispose of carbon, not only to benefit your organisation but for others.'
"It brings collaboration that the industry has been missing for many decades, which I think is terrific. Hopefully soon we'll see even more efforts towards sustaining green initiatives to really align with the requirements from the regulator and from a carbon emissions reduction perspective, and really drive some change."