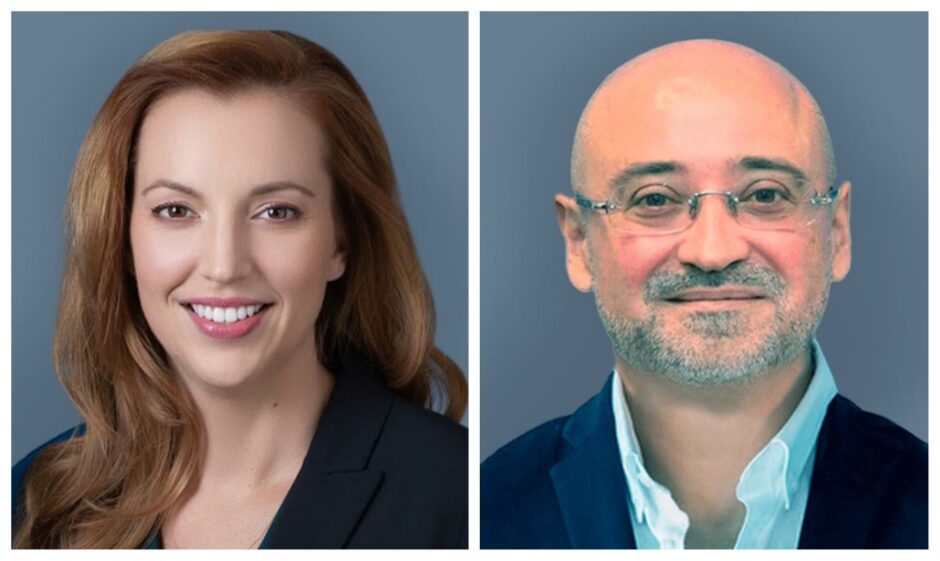 The oil and gas industry is quickly reaching an inflection point. While there is broad consensus on the inherent value in decarbonisation and a pivot to renewable sources, taking such action has moved from an option to a strategic imperative in order to maintain a social licence to operate. Once facing a one-dimensional path to value creation, O&G companies now manage a broad array of stakeholders calling for action on carbon reduction and long-term conversion.
What stands in the way of measurable progress? Uncertainty plays a role. In the absence of full commitment from either the private or public sector, neither party is convinced the other is prepared to allocate the time and resources needed to bring energy conversion to critical mass. Misperceptions also stand in the way, with several myths making the rounds in energy conversion discussions:
Transition is prohibitively expensive
In reality, the process to move from fossil fuels to renewable sources is not a single, costly initiative but an iterative process of decarbonising operations. Initial steps are both attainable and within financial means.
Consensus is necessary for action
Collective agreement on energy transition measures is important, but not essential for any one company to take action. Recent innovations allow for more approachable steps on renewable sources, and companies are already taking significant action on reducing their carbon footprint by optimising their facility operations, working with suppliers, and mandating clean standards from an upstream and downstream perspective.
The technology is not ready
While technology is the most common obstacle mentioned, the science behind conversion and decarbonization has long since reached the point where action can be taken. As with most new endeavours, direct implementation is most critical to both near and short-term success.
The energy companies of the future are moving from talk to action
There has been significant conversation around the importance of establishing a clear energy transition strategy for O&G companies. While most have taken the critical first step of creating a broad, goals-based approach, few have begun to operationalise and execute that strategy in a way that is future-proofed and takes advantage of business opportunities while answering stakeholder expectations.
As the O&G industry moves closer to a more sustainable future, the gap between strategic thinking and implementation will be the deciding factor in who thrives and who is left behind in the near future.
The energy companies of the future have or will soon establish strategies and execution plans around three core areas:
Managing current asset portfolio and repurposing assets as demand for oil and gas declines
Regional differences in demand-supply dynamics and regulations will drive the need for O&G companies to reassess their current asset portfolio and capital allocations. This drives the need for a more dynamic approach to capital reallocation and investment decisions
Establishing strategies to enter new businesses, and understanding what organisational changes will be required to be successful
Although oil and gas will still be a major source of energy in the future, the growth of demand for 'cleaner energy' solutions presents an opportunity for O&G companies to diversify into new energy businesses. To operationalise these new energy business opportunities, O&G companies will need to have an understanding of how the business will integrate with the existing core business and organisational model. An operating model that fully aligns with the expectations of the new business and fosters innovation must be established and supported by organisational culture and behaviour of action, performance and continuous improvement.
Developing a roadmap to improve existing operations and reduce emissions
Companies that wish to adapt and thrive need a clear, credible and compelling roadmap that they can deliver against. Outcomes should be short-term and effectively respond to key business challenges and questions. This requires a navigable roadmap that can be practically implemented and aligned to internal processes to enable successful execution.
Change is never easy, but it is certain
The industry pressure to reduce its carbon footprint to maintain its social licence to operate will only increase, but this must be a collaborative effort. One that includes all participants in the journey and is executable at the asset level. While each O&G company's journey will differ based on their global footprint, regional conditions, prevailing local legislation and regulation, the 'energy companies of the future' have a strategic roadmap in place, and also now need a plan to operationalise it to begin to execute at scale.
---
Alexandre Oliveira – Global Leader, Oil and Gas
Alexandre's experience within the oil and gas industry spans more than 40 years, encompassing senior roles across operations, technology and asset management. As a Director within our Global Oil and Gas practice, he is focused on continuously improving both asset and people performance.
Rachel Paulk – Manager, Energy, Oil and Gas
Rachel has over 10 years of experience leading multimillion-dollar projects in the energy industry in domestic and emerging markets. A natural relationship builder, Rachel loves to solve complex client problems and takes a people-first approach to managing teams.
Recommended for you

Aberdeen chosen as host for major World Energy Council event