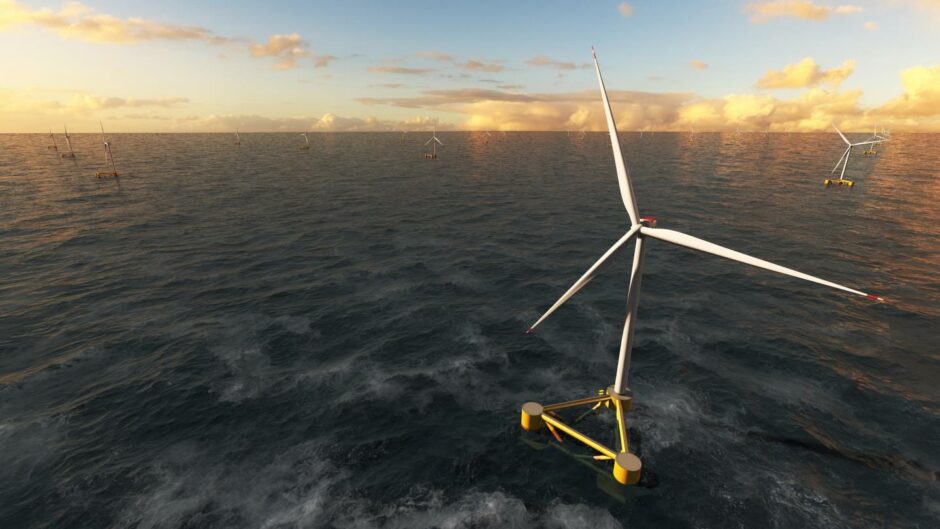 The UK government announced it will be offering more than £31 million of UK government funding, matched by more than £30 million of industry funding, for development of innovative floating offshore wind technologies this week.
This move is evidence of long-term thinking from the government on decarbonizing energy and meeting the UK's 2050 net zero target, and should be a catalyst for the development of a domestic supply chain for floating offshore wind.
The announcement is positive for the UK for several reasons – current wind turbine technology is predominantly manufactured elsewhere by the likes of Siemens and this investment will create a floating offshore wind supply chain in the UK for future generations.
The market is ready for this technology. Just last week Crown Estate Scotland announced the results of its Scotwind process, with 17 successful offshore wind projects being offered the rights to specific areas of the seabed for development – with a combined potential generating capacity of 25GW – a large chunk of which will be floating offshore wind.
The amount of capacity you get offshore is a lot bigger than you can from traditional onshore, to build the 2,400-megawatt Hornsea Three scheme onshore instead of in the North Sea would mean plastering a third of Kent with wind turbines. Offshore wind is a resource the UK is lucky to have as an island nation and it would be difficult to know how you could generate the same capacity with solar or onshore wind.
When it comes to moving to floating offshore wind, the more accommodating areas of the seabed suitable for fixed turbines are rapidly being used up to meet current decarbonisation goals. When the need for more capacity arises, they will have to go into deeper waters where only floating offshore wind is viable – the only possibility for example off the coast of Wales and South West England.
Supporting innovation
When you're a small part of the supply chain in the early stages of developing new technology it's a battle to get funding and if you can't get investment you are limited in how far you can develop your design or innovate your product. Unless you find a private sector benefactor who is willing to take a punt that your product will work, it's hard for you to progress with anything innovative and new.
This funding means designers and engineers can develop new ideas which have not yet been commercially proven.
The government has produced a lot of ambition since 2019 via its Energy White Paper and this is something concrete which will lead to real advances – it's not billions of pounds – but it sets a direction for the industry and will achieve results.
It's not a fanfare, it's funding that will create nuts and bolts change.