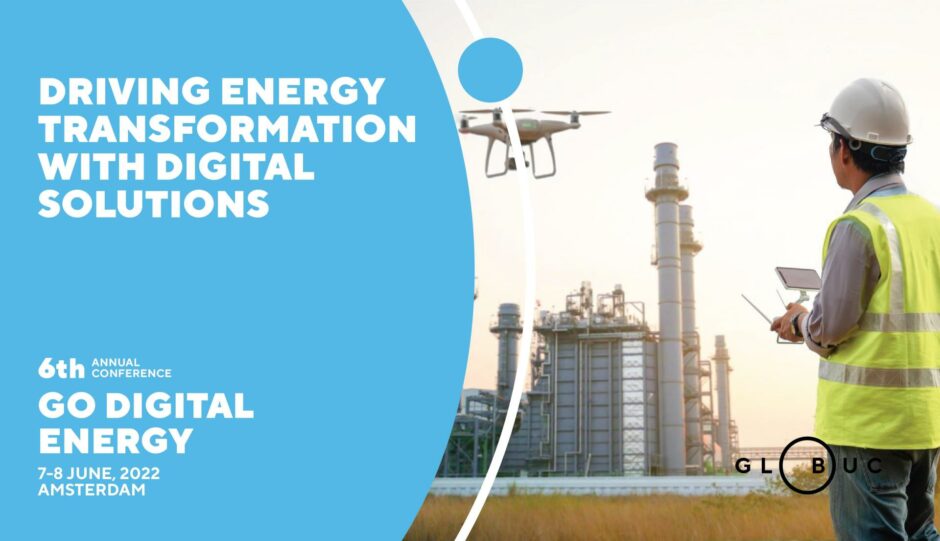 The 6th edition of Go Digital Energy, a business conference focused on sharing the best digitalisation practices to achieve efficient and sustainable operation will take place on the 7th and 8th of June in Amsterdam and online.
Go Digital Energy is an annual B2B event covering the entire energy value chain. The conference provides a valuable networking platform for the industry, bringing together and creating a growing network of like-minded professionals and business leaders.
Agenda highlights for 2022 include:
• Performing while transforming- Inside Out views from energy leaders
• Conquering the data monster / using the power of data to boost efficiency and scale
• Digital compass towards 2030 sustainability goals
• Lessons learned across sectors- digital technologies for energy transformation
• The next frontier: Digital Twin 2.0 across various energy assets
Among companies regularly participating in the event are Microsoft, Ørsted, bp, eni, Shell, Siemens, Intel among other major technology and energy companies.
Use ENERGYVOICE10 bonus code to receive 10% off on ticket prices: https://globuc.com/digitalsolutions/prices/
Find the latest agenda and registration options on the event website: https://globuc.com/digitalsolutions/
Recommended for you

Delegate Registrations Now Open for Global Energy Exports Conference 2023