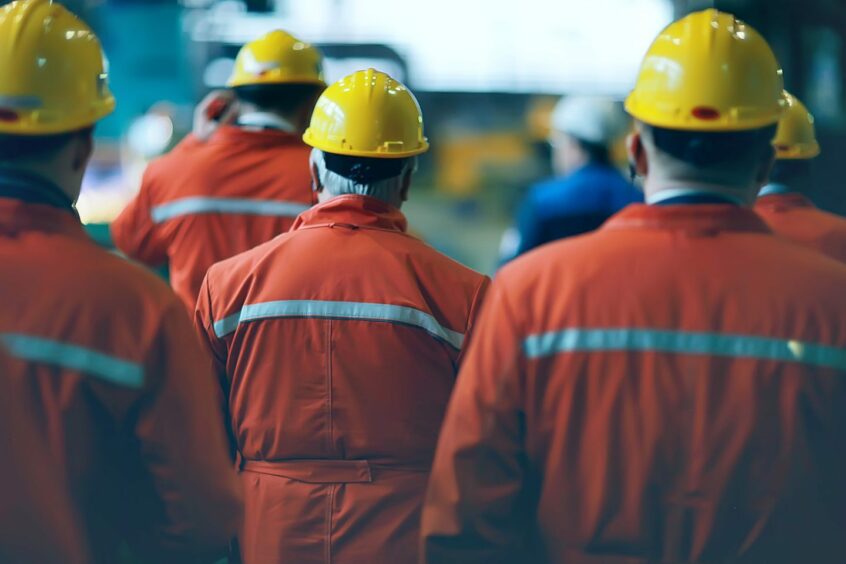 The oil and gas sector has relied on contractor talent for many years. With uncertainty on the horizon for 2023, the flexibility and agility offered by this workforce will be more important than ever.
Other sectors, however, have also now cottoned onto this approach.
The use of flexible workers is growing rapidly, thanks to a combination of business need and rapidly changing attitudes to work. Competition for talent is increasing.
The supply chain now needs to adapt in response.
An evolved workforce
The pandemic changed the way people view work and their work/life balance.
Introducing more flexible working conditions for a majority of roles, workers are now expecting a better balance between work and home life – be that flexible working hours or remote working.
This is resulting in a new generation of workers who are swapping the 9-5 for roles that offer the flexibility and control they want.
In fact, temporary workers in the UK recently increased to 1.65 million from 1.45 million in January 2020 according to Statista.
Looking to the US, it's forecast that by 2027 as much as 60% of the workforce will be independent.
But this flexibility does not just benefits workers, as the oil and gas sector is well aware.
Businesses need to be able to adapt to an increasingly unpredictable and changing global economy.
Access to the flexible workforce enables them to better navigate economic downturns and recovery, allowing organisations to scale resource up and down.
Finding and retaining talent is however difficult due to an ongoing skills shortage which is impacting all industries and professions. Concerningly, Korn Kerry forecasts a global talent shortage of 85 million people by 2030.
Together these trends are changing the face of the flexible workforce, but is the supply chain keeping pace with these changes?
No longer fit for purpose
In short, no. The UK's existing framework for engaging the flexible workforce is broken and not fit for purpose.
The Government is clearly struggling to get ahead of the evolving workforce. A good example is legislation – to adjust to modern requirements, more complex legislation is often introduced making monitoring and management more difficult.
This means non compliance can more easily go under the radar, causing problems for all stakeholders – workers, payroll providers, agencies and clients.
Work classification and tax legislation can also vary significantly country to country, making supplying talent and managing compliance extremely challenging.
These challenges have put unnecessary pressure on the whole supply chain, but a large amount of this burden has landed on agencies and consultancies. They have found themselves responsible for managing regulatory, financial and administrative burdens of the supply chain. This sees them managing worker wellbeing and payroll, compliance and bridging funding gaps, all while sourcing partners to support global talent deployment.
The problem with PSLs
In the UK, the sector typically engages with umbrella companies and takes a preferred supply list approach. However, this often results in a range of providers being offered to contractors that offer varying quality of services.
For workers, this results in a disparate and time intensive process to manage their finances, benefits and compliance. At worst, unscrupulous providers might make hidden deductions from payslips, delay payments, withhold holiday pay or even lure contractors into tax avoidance schemes.
For both consultancies and their clients, non-compliant suppliers create both financial and reputational liabilities.
HMRC's website lists 19 'named tax avoidance schemes, promoters, enablers and suppliers' which have been posing as umbrellas, but this is just probably just the tip of the iceberg. Under the 2017 Criminal Finance Act, 'failure to prevent the criminal facilitation of tax evasion' is a prosecutable Corporate Criminal Offence. Failure of an end client or its supply chain to manage this risk would be a very serious issue indeed.
Workers who find themselves taken advantage of will not just blame the dodgy umbrella – they will ask why the services were recommended in the first place. This could significantly affect a hirer's reputation.
It's time to reconsider this patchy, out-of-date approach to contractor services.
The way forward
By looking at approaches taken elsewhere across the globe, it's clear that a model where partners provide multiple services to both contractors and clients, both regionally and internationally, would provide a joined-up experience.
This is known as a managed service provision, either an Agent of Record (AOR) or Employer of Record (EOR) depending on the worker classification and territory they are deployed within.
By working with a compliant global provider, the entire supply chain can be reassured that all workers and parties are operating in line with legislation and that any potential risk is minimised.
As oil and gas businesses prepare to navigate a looming recession, access to a flexible workforce will be crucial in maintaining agility, but the current model is no longer fit for purpose.
It's time for the industry to act: it's time to reconsider the current supply chain approach and to look for partners who can adapt to deliver talent, while maintaining compliance at every step of the way.
Recommended for you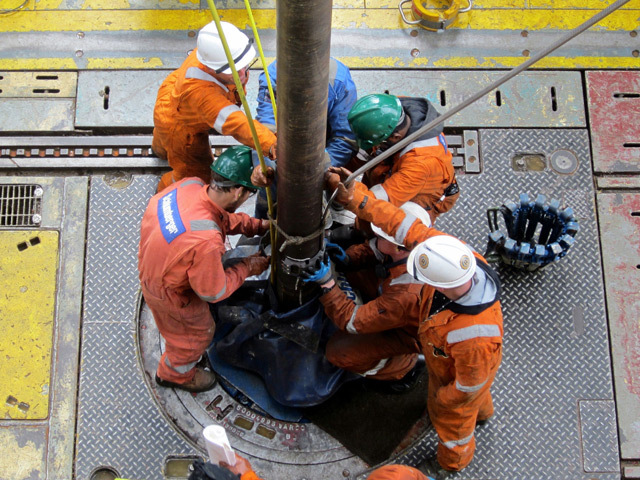 Back to work budget's omission of IR35 'smacks of irony'