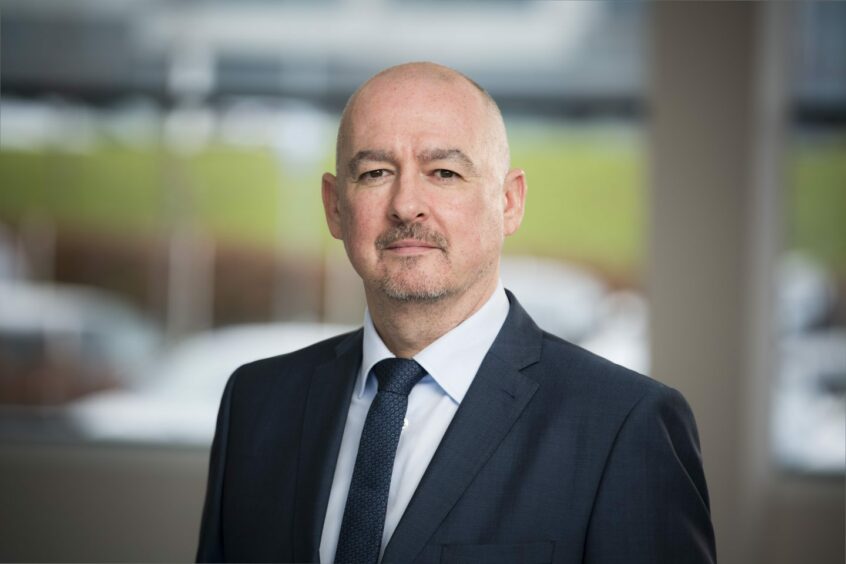 At ASCO, safety excellence is one of our fundamental obsessions. It's an integral part of our company culture, and we strive to embed it in every aspect of our operations.
In doing so, we prioritise preventing incidents and protecting the well-being of our colleagues.
However, in the current demanding operational environment, compounded by the aftermath of the pandemic, rising living costs, and geopolitical uncertainties, supply chain companies continue to face pressure to save on costs while still investing in new technology and sustainable business practices.
This can create significant challenges for organisations and individual employees, but this must not result in health and safety being compromised.
Our commitment to safety is realised by promoting open and transparent communication, which is crucial to engaging employees to create a healthy, safe, and productive workplace.
It plays an essential part in ensuring roles and directions are understood, avoiding unsafe practices, flagging potential risks, and helping us learn about the hazards that our teams encounter during their working day.
Live Safe, Work Safe
Our Live Safe, Work Safe culture is integrated at all levels of the business, reflecting a collective commitment to safety.
As an early adopter of the IOGP Life Saving Rules, these still play a key role in educating our teams on workplace health and safety.
Our CEO, Peter France, and the ASCO Management Board, consistently emphasise taking personal responsibility for maintaining a safe working environment, as we believe every employee, regardless of their position, is responsible for safety.
This feeling of personal responsibility is driven by ongoing consultation and communication to ensure everyone fully understands their obligation to protect themselves and others.
Trust is paramount to this, and we have found that employee engagement is the most effective way to build it.
Our senior leaders engage in person at our operational locations to understand potential risks and challenges first-hand.
Anticipating and preventing incidents
Looking ahead to anticipate and prevent incidents is an important task for us.
We find that mentoring between experienced and new employees is vital to passing down knowledge and instilling a healthy level of chronic unease.
As employers, we have a duty of care to educate our teams and provide them with the right skills and awareness to take ownership of the hazards they might see and ensure they feel empowered to stop the job if necessary.
Robust processes, procedures, and a clear understanding of roles, ensures our people are prepared and enhance our ability to respond efficiently to incidents if they occur.
Continuous improvement is necessary, and our new Leading by Example training equips our line managers to effectively deliver fundamental safety exercises.
During the training, we share what we expect to be covered during our toolbox talks, focusing on drawing attention to risks and discussing mitigation strategies.
Delivery of these is important, but attention to detail and engagement can erode over time.
Getting to know your team helps to understand why individuals may be less engaged and, if they are, how this could impact safety. Helping supervisors recognise these signs allows timely intervention to prevent incidents.
Recognising mental health
Operating in a health and safety-focused industry, we also recognise that mental health can significantly impact physical well-being and the ability to safely carry out work.
Therefore, we have invested in providing support, including mental health first aiders across the organisation, an employee assistance programme, and a mental health mobile app accessible to all employees.
We aim to ensure our colleagues and their families feel supported in difficult times and know that help is always available.
Our commitment to health and safety must remain deeply ingrained in our culture, with a strong emphasis on continuous improvement.
By prioritising safety at every level of our operations, engaging employees, and addressing the impact of mental health, we strive to create a workplace where every individual will return home safely, both physically and mentally, at the end of each day.
Recommended for you

Leading North Sea safety advocate embarks on new consulting journey