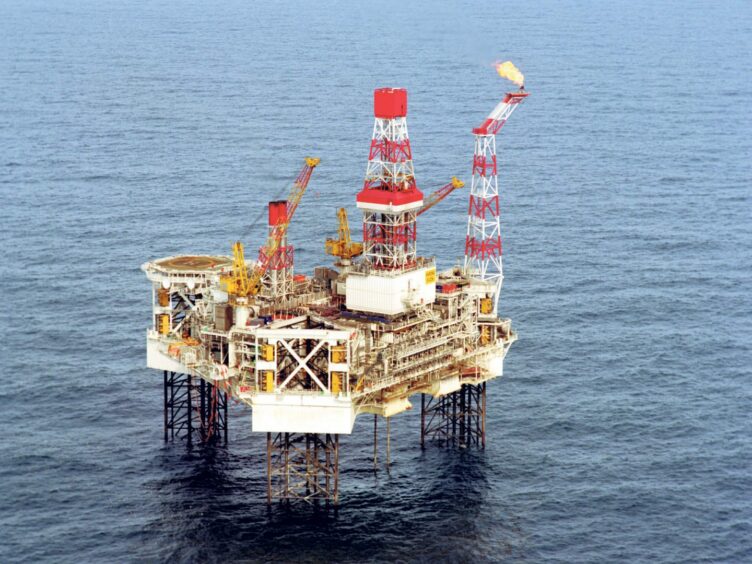 The physical removal of the huge Brae Bravo platform was among the more headline-grabbing decommissioning projects in the UK North Sea in recent times.
Operator TAQA UK's safe and successful removal of the 36,000 tonne Brae Bravo topside and 11,000 tonne upper main jacket were the culmination of many years of painstaking planning and drew widespread industry attention.
However, while such campaigns are always high profile because of their spectacular scale, they only represent the final phase of a long-term planning and execution strategy that spans every part of the organisation.
Such preparatory activities, often undertaken in the background, are crucial to the success of decommissioning assets of this scale.
Nowhere is that more evident than in the current activity set of TAQA UK. The distinctively positioned North Sea operator is now actively transitioning four of its assets towards cessation of production (CoP) in 2024, with plug & abandonment (P&A) ongoing now and the removal phases in the coming years. CoP on the remaining three assets will be triggered before the end of 2027.
With a focus on a portfolio-wide decom programme alongside safe ultra late-life operations, TAQA UK's personnel lead the way in many specialist areas of decom-related activity in the UK and are building skills and experience that could be vital as the industry's wider decom agenda gathers pace.
At the same time, TAQA UK continues to demonstrate a commitment to innovation and to collaboration, which is helping to define the decom landscape.
We're conscious of our status as a leader in present-day decommissioning in the UK North Sea
David Wilson, TAQA UK's decommissioning and projects director, says: "People typically associate decommissioning with the heavy-lift work offshore and Brae Bravo was a great example of how that can be done well and done safely, but there are many other things going on, often simultaneously, to ensure success.
"The preparatory phases required ahead of the ultimate infrastructure removal are highly complicated and require huge amounts of planning, with input from every area of our organisation.
"We've worked hard as a business to develop and implement a strategy that navigates the challenges involved in moving things forward in a safe, co-ordinated and efficient way.
"We're conscious of our status as a leader in present-day decommissioning in the UK North Sea.
"Everything we're doing is focused on taking our seven assets out of operation in the years ahead, in a way that is safe, efficient and environmentally conscious.
"With that status comes a responsibility, we believe, to work closely with others including supply chain partners, peer operators and industry organisations to shape best practice in decommissioning for years to come."
TAQA UK's recent or current decommissioning activities encompass:
Ongoing P&A campaigns under way at the same time on no fewer than three of its assets: Tern, North Cormorant and Cormorant Alpha.
"To have three platform rigs in operation concurrently represents an exceptional scale of P&A work and requires immense levels of management onshore and offshore," says Gary Tootill, TAQA UK's technical director.
"We're also investing heavily to return the rigs to service on two of our other platforms – Brae Alpha and Harding – so we anticipate we'll have a rolling schedule of P&A activities for at least the next two years as our offshore P&A crews move from asset to asset."
The programme entailed the successful installation of a 1,900 tonne modular drilling unit – the first operational unit of its kind in the UK North Sea – on Cormorant Alpha.
TAQA's first "cyber" rig, it was built onshore then shipped to the platform in containerised pieces for reassembly, replacing Cormorant Alpha's original 750 tonne derrick.
Planning for a P&A programme covering TAQA UK's 52 subsea wells.
Successful completion of abandonment and recovery work on five old exploration wells as part of a multi-operator campaign. The project to finalise abandonment of the wells and remove their wellheads to surface was performed in conjunction with other operators who had similar scopes to execute, and the innovative cost-sharing contract arrangement realised significant efficiencies. A total of 15 wells were abandoned in the campaign.
Finalising a programme that will manage the critical de-energisation and disembarkation (D&D) phase on each TAQA UK asset once it ceases production.
Drawing on learnings and lessons from the Brae Bravo decommissioning campaign, the specially-devised D&D process governs how each platform will be rendered "hydrocarbon-free" after CoP, how sources of energy will be removed and how a phased down-manning and final disembarkation will then be completed ahead of the physical removal of the infrastructure.
"D&D is an internal project, managed and delivered within the business and involving people from every department," says TAQA UK's Northern North Sea D&D project manager Kevin McSweeney.
"We've reached a good place with our planning – there's a really strong team behind this key project, and the resources required to get things done safely and efficiently are being put in place."
These activities ultimately pave the way for asset removal, and in that respect TAQA UK has also led the way with the award of the largest single offshore decommissioning contract in the UK North Sea to date.
"Multiple colleagues worked through a detailed process to identify and implement the optimum contracting model for the removal and disposal of all four of our Northern North Sea assets," says David. "We were able to implement an innovative contracting arrangement which realises significant economies of scale as it breaks from the usual industry approach of awarding single-asset decommissioning contracts.
"It's also a far-sighted strategy as it secures a large-scale programme of decommissioning over multiple years with flexibility on removal dates which has a benefit for us and the contractor."
The mega-project scope will see contractor Allseas remove four platform topsides and three steel supporting jackets weighing around 114,000 tonnes in total, for transportation ashore for disposal.
TAQA UK is also highly committed to minimising the environmental impact of its decommissioning efforts. As was the case with Brae Bravo after its topsides and jacket had been shipped ashore, TAQA UK has set a target of having 95% of the materials from the four assets either reused or recycled.
In fact, TAQA UK exceeded that target with Brae Bravo, working with its specialist contractor partner to achieve a final figure of over 96%.
Harding has a highly unusual design and configuration, based as it is on a three-legged jack-up rig structure, which makes it challenging to deploy conventional removal techniques
That work – which involved a variety of novel techniques, including the processing of 325 tonnes of accumulated marine growth on the jacket structure into fertiliser – was performed safely at the AF Offshore Decom (AFOD) base in Norway.
Meanwhile, TAQA UK is also taking a collaborative approach as it looks to identify the optimum decommissioning solution for its Harding platform, scheduled to be the last of its assets to cease production.
"Harding has a highly unusual design and configuration, based as it is on a three-legged jack-up rig structure, which makes it challenging to deploy conventional removal techniques," explains David.
"We've started the process of looking for innovative solutions, and to that end we're engaging with the wider industry to explore possible options.
We've posted it, for example, on the North Sea Transition Authority's Pathfinder portal.
"We're keen to stimulate discussions around the best way forward and how we can link into supply chain capabilities to settle on a safe and efficient plan."
Throughout these phases of ultra late-life operations and decommissioning, TAQA as an organisation
has always remained focused on the people dimension of its North Sea journey.
"It's been a priority of ours, both in terms of looking back and looking forward," says David.
"We recognise that many of our people have long-standing connections with individual assets and we factor that into how we engage with them as the decommissioning process moves forward.
"At the same time, they're in a great position to grow their late life operations and decommissioning knowledge and experience.
Our workforce has an opportunity to set themselves up for successful future careers, and we're doing everything we can to help them make the most of that opportunity."
Recommended for you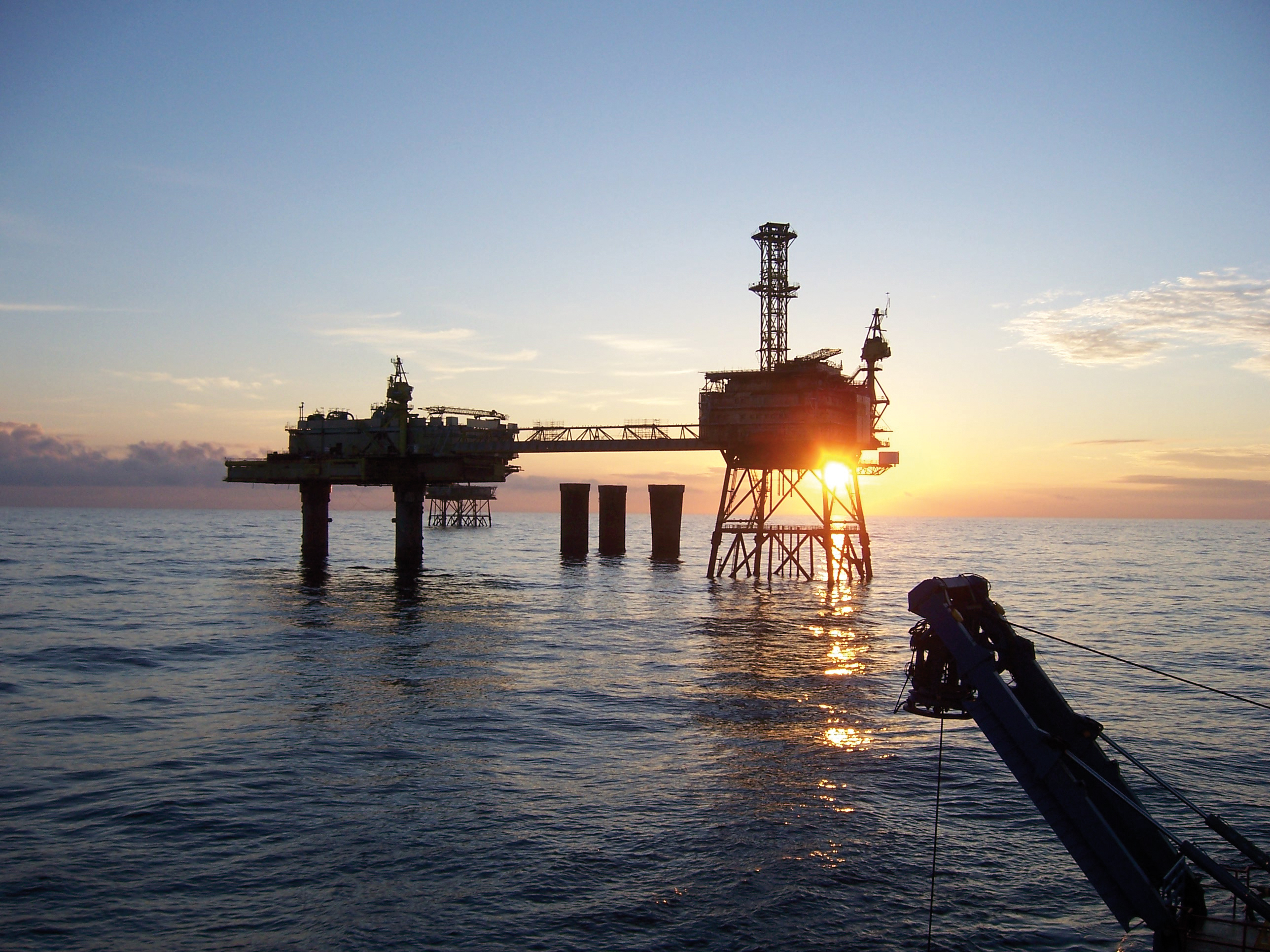 Worker exodus 'number one challenge' facing North Sea decommissioning safety