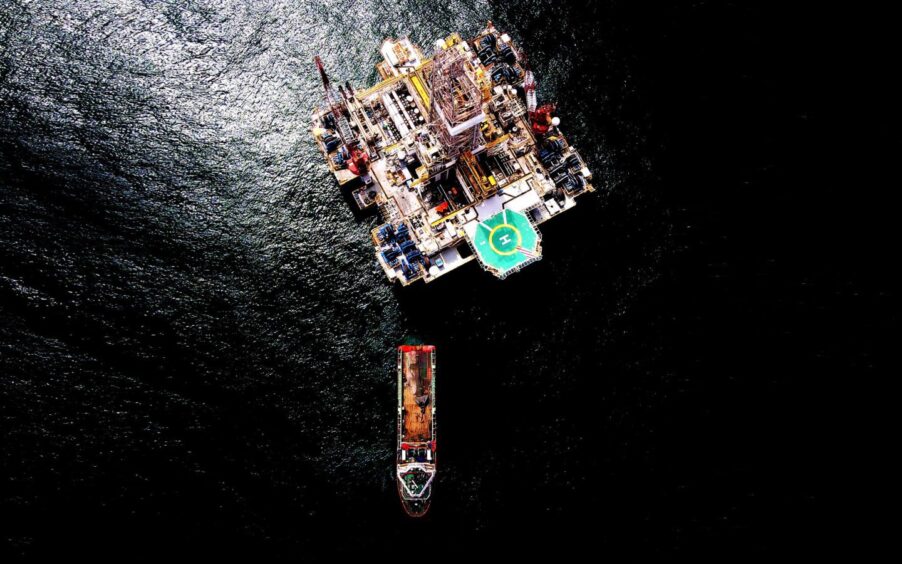 Kabal, the leading provider of logistics management software to the global energy industry, is strengthening its presence in Asia Pacific to better serve the region's energy operators.
Customized to solve complex oil and gas logistics, Kabal enables energy companies to plan, track and improve operations, providing a single point of truth for all stakeholders.
The software is used by 7,000 companies, including most global energy supermajors and 55,000 individual users worldwide.
And now it will be even easier for businesses in the Asia Pacific region to benefit too, as Kabal launches a new office and dedicated support team in Kuala Lampur.
Kabal opens Asia Pacific office
KJ Tan, Kabal regional manager, said: "We already serve leading energy operators in Malaysia, Indonesia, Australia and New Zealand. Our new office brings us closer to these customers and allows us to offer our logistics software to more operators in the region.
"In other regions, like the Gulf of Mexico, the North Sea and Newfoundland, our solution has practically become an industry standard.
"This has given the industry benefits like a common communication platform, resource sharing and process simplification.
"Now, we're ready to facilitate similar industry synergies here."
Offering access to industry best practices
There is a clear need for Kabal's specialized digital tool in the world of energy logistics; while some operators do attempt to develop their own software or use ERP systems, it's a tricky area.
KJ Tan explains: "Energy logistics pose unique and costly challenges, from complex drilling operations to unpredictable weather conditions, demanding compliance and market dynamics.
"ERP systems focus on broader business functions and may lack the specialized features needed for energy operations. For instance, drilling logistics require real-time monitoring in remote environments, where traditional ERP systems may struggle to provide the necessary granularity and integration.
"Additionally, the energy sector faces evolving regulations and market forces, making agility crucial."
Meanwhile, developing in-house software to handle logistics can involve high development and running costs, as well as data-security risks.
KJ Tan adds: "Kabal has been developed in partnership with our customers over many years and offers access to industry best practices and 130 field proven features.
"The customized management software is tailored for drilling and production logistics. It provides end-to-end and real-time visibility, empowering precise control over cargo, personnel and transport for optimal resource allocation.
"Our customers actually do achieve efficiencies, savings and emissions reduction."
Achieving operational efficiencies and other benefits
There are lots of benefits to Kabal – particularly when it comes to improving operational facilities.
As KJ Tan puts it: "Digitization streamlines operations, optimizing resource allocation and vessel routing while reducing manual tasks.
"Essentially, Kabal centralizes information and reduces errors and miscommunication."
Kabal's planning capabilities, combined with real-time data and predictive analytics, helps identify unplanned events and ultimately reduces Non-Productive Time (NPT).
Furthermore, there are positive benefits when it comes to environmental responsibility in drilling logistics.
KJ Tan says: "Digitization optimizes vessel demand and routes, reduces fuel consumption and facilitates data-driven decisions to cut emissions. By reducing NPT, companies indirectly reduce emissions linked to idle cargo, vessels and personnel.
"Plus, Kabal offers cost-saving opportunities by minimizing rental tool costs, reducing fuel consumption and enhancing resource allocation. Reduced NPT and operational inefficiencies also lowers running costs, ultimately saving companies big money."
Perhaps that's why, in thirteen years of operation, Kabal has never lost a customer.
---
Want to learn firsthand how Kabal can deliver savings, efficiencies, and other benefits to your business? Or do you prefer speaking with one of their current customers, to learn about Kabal directly from an industry peer? 
Email kj.tan@kabal.com to discuss your specific business needs, or find out more about Kabal online.