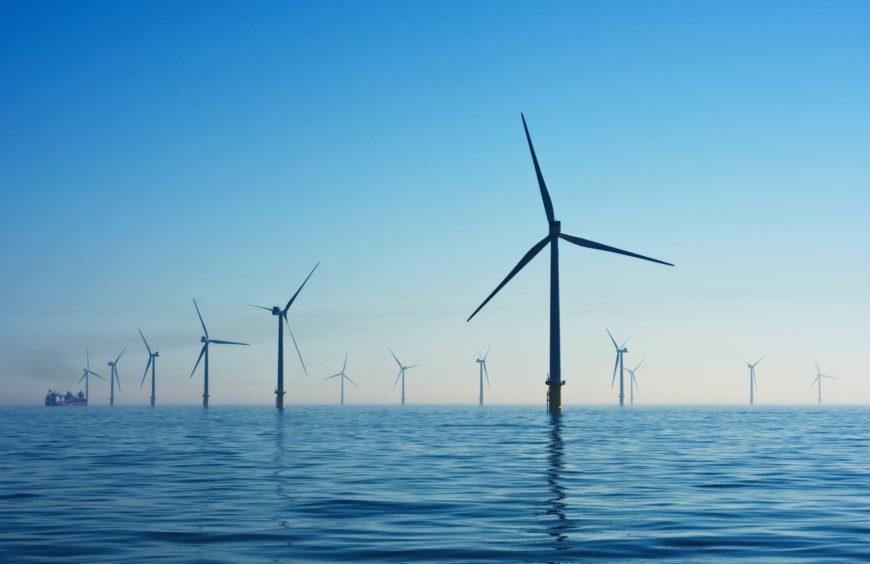 The Scottish Government has unveiled a £100million Green Jobs Fund as the country aims to make a low-carbon recovery from Covid-19.
Nicola Sturgeon made the announcement while revealing her programme for government for the coming year, with the green economy being one of its main focusses.
The fund will see £50million invested through public bodies such as Scottish Enterprise to provide sustainable and low carbon products and services to create jobs.
The other £50m will be invested to support businesses across a range of sectors including manufacturing, tech and "land-based organisations", to take advantage of public and private investment in low carbon infrastructure to create jobs.
It comes after a separate £62m crisis fund was revealed specifically for the oil and gas sector in June.
This new Green Jobs Fund will include development in areas including nature‑based tourism, land and environmental management, forestry, green finance, and low carbon farming, the Scottish Government said, as the country recovers from Covid-19.
Meanwhile, a separate £25million national training transition fund will be established to provide support to 10,000 people facing redundancy and unemployment.
The Scottish Government said the transition fund will "provide rapid, high‑quality and targeted support to people facing redundancy and unemployment in those sectors and regions most exposed to the current economic downturn".
Earlier this year, OGUK warned of 30,000 job losses in the oil and gas sector alone, albeit that is UK-wide.
Trade body Scottish Renewables has welcomed the announcements as "significant steps" not just for the energy sector but country-wide.
The group highlighted that it is hopeful for the development of a Renewable Energy Centre of Excellence to be established as Scotland aims to go net zero by 2045.
CEO Claire Mack said "Scottish Renewables has worked hard with politicians from all parties over the past four months to make the case that renewable energy should be at the very heart of a green recovery from the coronavirus pandemic.
"We are pleased that our suggestion of funding to refocus careers and businesses on the provision of green skills to support Scotland's transition to net-zero has found a place in this Programme for Government, and look forward to working with the Scottish Government as it further develops its plans in the coming months."
Recommended for you

BP accounts for three 'scenarios' in 2023 Energy Outlook