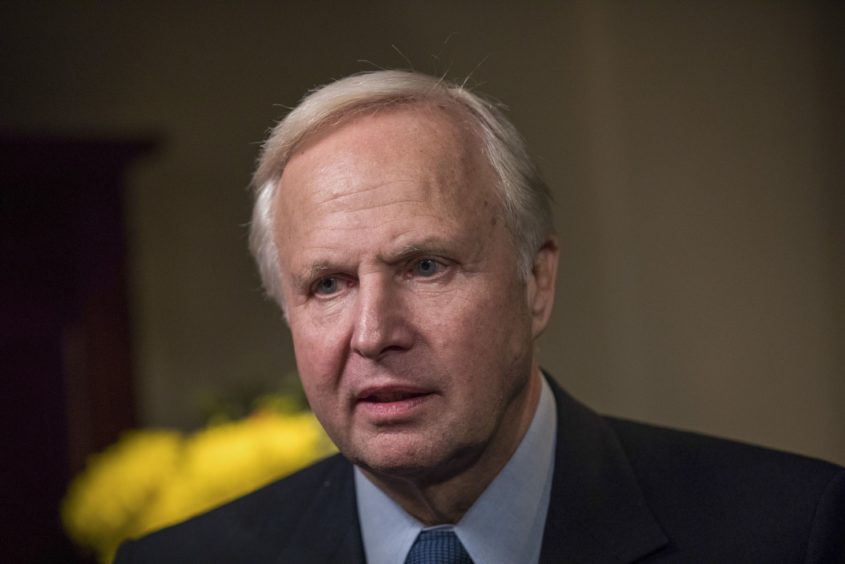 Former BP CEO Bob Dudley has said investors "need to have a little patience with the oil and gas industry" as it adjusts for the energy transition.
Speaking virtually at the 2021 Baker Hughes Annual Meeting, Mr Dudley said big companies are making changes to balance out growing energy needs for a rising population, with fewer emissions, all the while trying to make returns for shareholders.
He said: "All these things help build the momentum, as well as the investor concerns, and we're going to need investors to have a little patience with the oil and gas industry."
Mr Dudley described the current downturn as "historic" for the typically cyclical oil industry, saying "this time it really is different".
"There's no question the urgency, companies are going to have to change their business models, what they invest in. It's the art of the management of these big companies – how fast they can move and what new business models they move to.
"They may have shorter-term lower returns on their investment, and yet they have to do this to survive and thrive going forward."
That includes his former firm BP, publishing its full year 2020 results today, as it is taking steps to reduce emissions and shift its portfolio into renewables.
Companies like BP are juggling the "urgent" need for change with providing returns for investors. However major shareholders, like asset manager BlackRock, have publicly stated the need for portfolio firms to focus on climate targets or risk their shares being sold.
Mr Dudley said: "Investors have to be a little patient with, say, the IOCs who have to make that change as well as provide reasonable returns for investors who will become impatient. National oil companies can move a little bit faster.
"But getting that balance right is critically important, not just in energy companies but in many, many industries."
Mr Dudley was speaking in his role as chairman of the Oil and Gas Climate Intiative (OGCI).
It wasn't planned, he said, but he left BP right before the full extent of the Covid-19 pandemic hit, with amplifying and accelerating the huge energy transition task for successor Bernard Looney.
On the pace of change, Mr Dudley praised the US' return to the Paris Agreement, but said that won't be reached without firms investing in clean energy initiatives.
He also highlighted the need for carbon pricing in order to "sustain" the transition.
"I've seen no scenario that's credible to be able to hit the aims of Paris without things like hydrogen, CCUS and natural gas as part of this great transition we're under. So you'll see new business models. You have to have investors who are ready to help fund it as well.
"We need a price on carbon, it can be an actual price, it can be a tax. Without that, 200 years of economic history tell us that…without a price on something, it is very hard to change peoples' behaviours."
Recommended for you

'It felt like a body blow': Shell CEO reflects on 2021