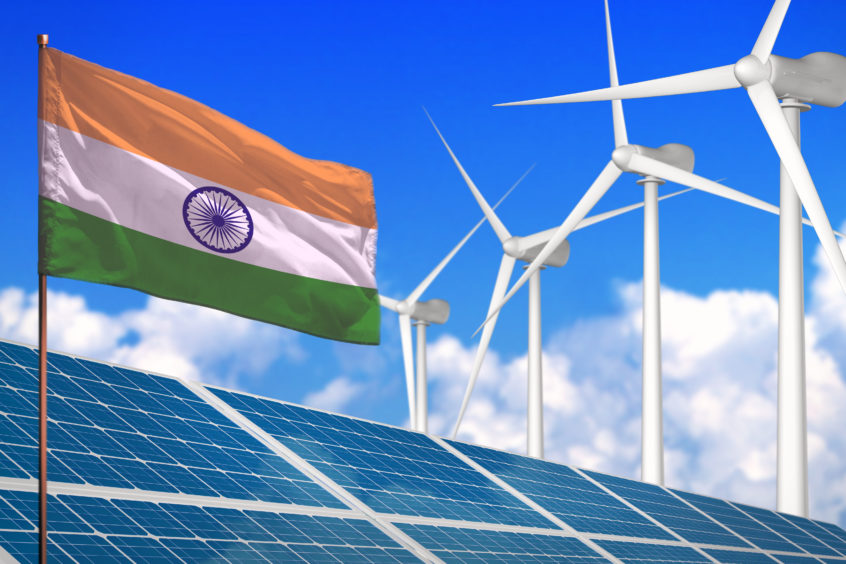 South Asia, which includes India, Pakistan, Sri Lanka, and Bangladesh, is slowly following the rest of the world in the transition towards cleaner energy systems. The subtle shift opens potentially large market opportunities for energy service suppliers.
South Asia, particularly India, is focusing its efforts on solar and wind energy development. However, major exploration and production operators are also gradually moving towards hydrogen, as well as carbon capture and storage (CCS) ventures.
"India has become a substantial market for wind and solar energy suppliers and has announced new initiatives to introduce hydrogen into the country's energy system, while
Pakistan, Sri Lanka and Bangladesh are still at a nascent stage of wind, solar and hydrogen development," Rystad Energy said in its latest report.
On the other hand, opportunities for service companies in the oil and gas sector are shrinking, with fewer new projects and declining investment spend, said the energy consultancy. As a result, energy service suppliers, such as Larsen & Toubro (L&T), SNC-Lavalin, and Petrofac, have started to diversify to remain relevant in South Asia through the energy transition. "The way forward for such players, which have an established client base still very much involved in the oil and gas business, is to focus their efforts on making relevant technologies cheaper and more accessible," said Rystad.
India
Although India is not the most attractive energy region globally, it has been dotted with lucrative oil and gas projects in the past and continues to boost its efforts to keep up, reported Rystad. The region is expected to spend more than $6.5 billion on new oil
and gas facilities and $4.5 billion on brownfield work between 2021 and 2025, while close to $10 billion is expected to be spent on well-related purchases. Most of the purchases are for older assets due to low sanctioning activity, reported Rystad.
Meanwhile "projects worth nearly $8.5 billion are expected to be sanctioned over the next five years, down from $18 billion between 2016 and 2020. The future remains bleak, with only a few large projects on the horizon. This includes ONGC's much-delayed Daman gas enhancement, which is surrounded by concern due to low prices, and the D-33 development in the Krishna Godavari Basin, which has not seen progress in some time," added Rystad.
India is also focusing its efforts on creating a cleaner energy system with heightened interest in green hydrogen. Reliance Industries has been particularly active in the sector and has established India H2 Alliance with US equipment supplier Chart Industries, said Rystad. The alliance aims to establish a blue and green hydrogen value chain in India via collaboration with the government and private sectors.
Indian Oil Corporation is also working on hydrogen fuel-celled buses and is planning to make hydrogen-spiked compressed natural gas. It has also teamed up with Greenstat Norway to promote green and blue hydrogen projects.
State-backed giant Oil & Natural Gas Corporation (ONGC) is also looking into alternative fuels, including hydrogen.
Rystad also noted that India has had notable success with renewable energy development. Between 2021 and 2023, India is expected to see over 58 GW of solar farms and 7 GW of wind farms installed.
Other South Asian nations
Pakistan, Sri Lanka and Bangladesh, are taking very tentative steps into the nascent hydrogen sector with various pre-feasibility studies and pilot plants.
All three countries have their eyes on renewable energy development too. Pakistan is planning to install over 1.5 GW of wind and solar between 2021 and 2023. This target should be supported by the country's recent decision not to approve new coal-fired power generation.
Bangladesh is looking at more than 1.2 GW of solar and wind projects to be installed over the same period with a target to install 40 GW over the next two decades, said Rystad.
"Blessed with great topology, Sri Lanka aims to add 350 MW of solar farms between 2021 and 2023, but measures to reach this goal are currently few," added Rystad.
Recommended for you

European knowhow critical for Asia as offshore wind energy ramps up