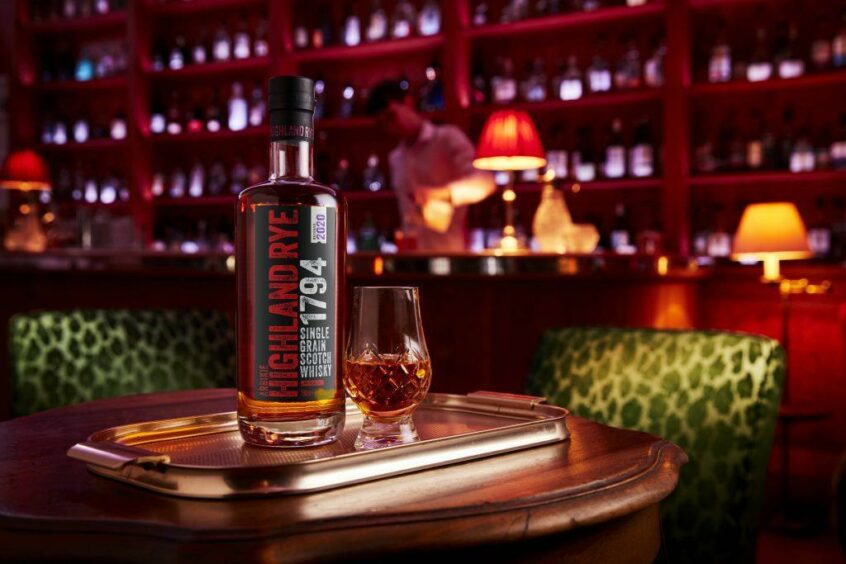 Plans to power the Arbikie gin and whisky distillery with onsite wind and hydrogen have been given backing by the government's Green Distilleries fund.
The £3 million funding award has been granted to renewables company Locogen, in partnership with hydrogen technology specialist Logan Energy, for a project aimed at helping Arbikie Highland Estate Distillery reach net zero.
The Phase 2 funding from the Department for Business, Energy & Industrial Strategy's (BEIS) Green Distilleries competition will see the duo work with Arbikie, near Montrose, to install an onsite wind turbine and electrolyser that will generate green hydrogen.
The hydrogen will replace fuel oil currently used by the distillery to raise steam for the distillation process.
Equipment will comprise a single 1-MW wind turbine on Arbikie's farmland, which will export electricity to a "hydrogen hub" via a dedicated private wire. This hub will be based at the Arbikie Distillery and comprises an electrolyser, compressor and storage.
A direct pipe will take the stored hydrogen from the hub to the existing plant room, where a compatible burner and boiler is then be used to create steam which will deliver the heat for distillation.
The project will showcase the technical feasibility of using hydrogen as an alternative fuel in distillation and other process heat applications and will have enormous replicability across industry whilst acting as a catalyst for creating green hydrogen opportunities in the wider Angus area.
Locogen CEO Andy Lyle said the award was "a fantastic result" for Arbikie, and offered "a great opportunity to demonstrate how distilleries, and the wider process industries, can use new technologies to create cleaner, sustainable businesses."
Bill Ireland, Logan Energy CEO, added: "This project is a further example of the innovative ways hydrogen can meet the energy-solution challenges, like commercial heating, faced around the world – starting at home with one of Scotland's most renowned exports. "
Arbikie's award comes accompanies several other north-east distilleries recognised in the Phase 2 funding round.
Supercritical and Beam Suntory's won £2.94m in support for its WhiskHy proposal at Glen Garioch, following earlier success with a hydrogen trial at Ardmore in Kennethmont.
Meanwhile on Islay, Bruichladdich's HyLaddie scheme, led by technology developer Protium, secured £2.65m in phase 2 support to develop on-site hydrogen combustion equipment to heat its stills.
Elsewhere on the island, Bunnahabhain separately plans to use a new biomass plant to power its distillation process.