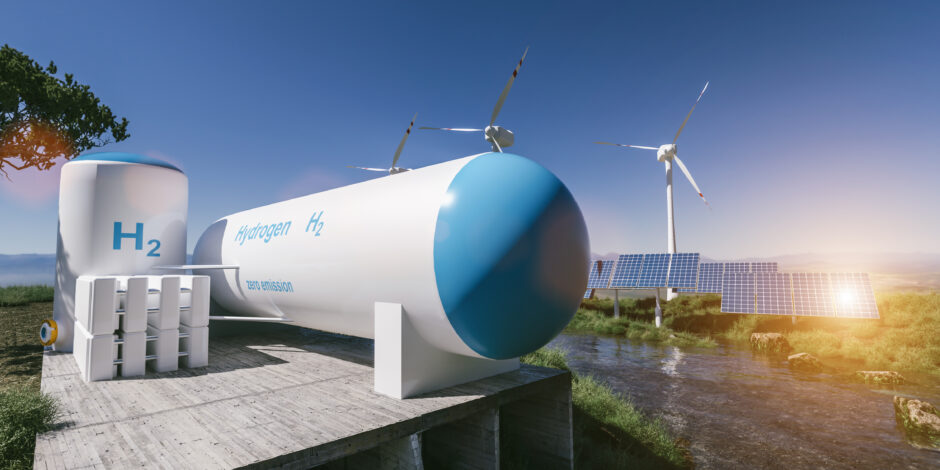 The proposed $10.75 billion 10GW Desert Bloom hydrogen scheme in Australia's Northern Territory (NT), backed by an as yet unidentified Japanese gas buyer, looks set to proceed next year after being granted major project status by the local government.
As a result, technology company Aqua Aerem, which is leading the development, said the production of commercial quantities of green hydrogen will start from 2023. Significantly, Aqua Aerem claims that it will make the hydrogen at less than US$2/kg by 2027 and will produce 410,000 metric tonnes of green hydrogen every year for domestic, as well as export use once at full scale.
Aqua Aerem is backed by Sanguine Impact Investment, which is providing the capital for the project, and has executed an agreement with one of Japan's largest gas buyers and distributors to invest in the project. An agreement with Territory Generation, the NT's power utility, has been signed with the intention to offtake hydrogen from the initial stages of the project.
"The project is financially supported by Sanguine Impact Investment, which has committed to provide A$1 billion for the project's initial stages, and to provide or raise further capital to roll out the full project," a spokesperson told Energy Voice.
"Aqua Aerem has signed an MoU with Territory Generation, with a view to the offtake of hydrogen for electricity generation at the Tennant Creek Power Station from 2023," added the spokesperson.
"Aqua Aerem has recently executed an agreement with one of Japan's largest buyers and distributors regarding an offtake agreement and is continuing to have discussions with other potential buyers. The company looks forward to making an announcement in due course," said the spokesperson.
Strategic Location
Strategically located in the Australian outback – with access to the world's highest solar irradiation, key pipeline, transport, and port infrastructure – the project uses proven technology in innovative ways to produce commercial quantities of hydrogen without impacting water resources or causing environmental degradation, Aqua Aerem said in a statement yesterday.
"As the only truly green commercial-scale hydrogen plant in Australia, Desert Bloom Hydrogen utilises breakthrough atmospheric water capture technology, powered by off-grid solar, to produce commercial quantities of renewable hydrogen with no impact on scarce local water resources or the environment," said the company.
Aqua Aerem co-founder and chief executive officer Gerard Reiter said the project was "transformative" in the way it had managed to overcome water supply and solar/electrolysis integration problems that have so far held back global renewable hydrogen production.
"Our air-to-water technology, which solves this previously intractable water supply problem, is a world first; invented and developed here in Australia. This technology will open the door for green hydrogen projects to be located where the best renewable power sources are available, which is generally in the driest areas of the planet," said Reiter.
"Within two years, Desert Bloom will supply hydrogen for power generation in the NT, and within five years, it will produce green hydrogen for export at less than $US2/kg," he added.
Australia is ahead of the pack for green hydrogen export potential
Initially based at Tennant Creek, close to existing gas and pipeline infrastructure that can be repurposed for hydrogen, the project will consist of a series of modular and portable 2MW Hydrogen Production Units (HPUs) that each generate water, heat, electricity, and hydrogen. Desert Bloom Hydrogen will comprise of approximately 4000 HPUs at its peak.
"The project has multiple competitive advantages," Reiter said.
"It uses proven technology and has its own water supply. It benefits from the world's best solar resources, does not require large sunk costs before it begins producing, and it is located at the 'energy corridor' of rail, road and gas pipeline infrastructure linking directly to Darwin Port," he added.
"It also offers the most direct, cost-effective route to Asian export markets," he noted.
Energy research company Wood Mackenzie said in a recent report that "green hydrogen – hydrogen created from the electrolysis of water using renewable energy – has a tiny share of the global energy market today. It is currently still largely uncompetitive against fossil-fuelled alternatives. However, the momentum behind net zero ambitions means that investors are betting on its long-term potential."
And as more players get into and expand their electrolysis manufacturing capabilities (from 200MW to 6.3GW in a span of just a little more than a year), by 2030 Wood Mackenzie believes green hydrogen will be competitive in 12 markets where renewable energy is cheapest and most utilised.
Recommended for you

Turning the green hydrogen dream into reality