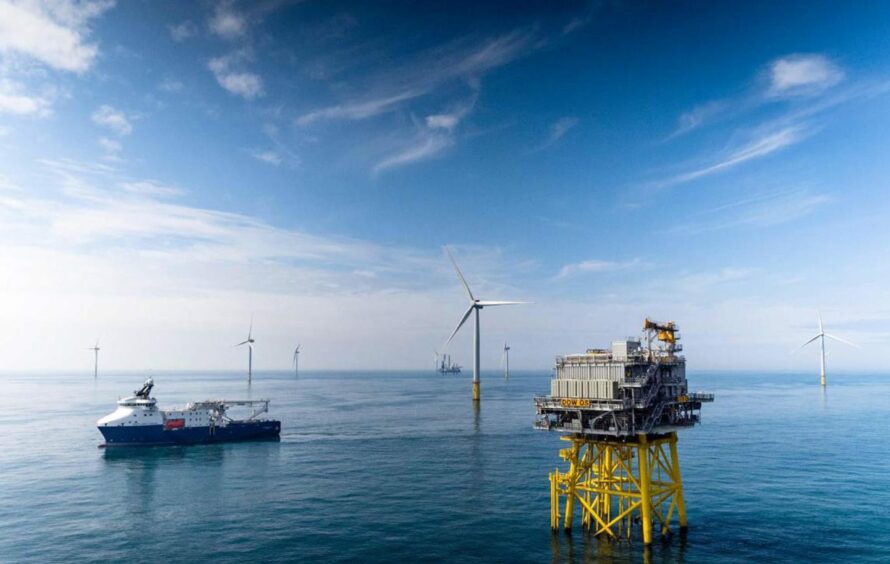 A Westwood event in Aberdeen heard that the justification for new North Sea licences against a backdrop of energy transition is "very simple".
Westwood hosted its 'Creating Value in an Evolving UKCS' seminar in Aberdeen this week in which delegates heard about the challenges of the energy transition.
Te event at Aberdeen's Chester Hotel, invited the North Sea Transition Authority's head of exploration and new ventures, Nick Richardson, Robert Gordon University's director of the energy transition institute, Paul de Leeuw, and chairman of Deltic Energy, Mark Lappin, alongside its industry analysts.
Paul de Leeuw explained that the industry needs "to be mindful" that the energy transition "is not just one headline", explaining that cost, energy security and bringing green projects online must be balanced.
The closing panel, which had the aforementioned experts discuss the findings of the day, saw the three discuss the merits of granting new oil and gas licences in the UK while the country moves towards net zero.
Mark Lappin said: "I think it's very simple. Government figures show that in 2022 the UK spent more money on importing oil and gas than it did on schooling, more money than it spent on defence.
"Therefore, we've got money coming out of the country that doesn't need to because there's a great resource in the North Sea and imports are bad for jobs, bad for treasury receipts, bad for energy security and bad for greenhouse gas emissions."
The UK regulator's Nick Richardson added: "I think the question of 'what's in the gap' is not one people are focussing on enough. Where are we getting our oil and gas supplies from if we're not getting it from the UK or Norway?
"I think that we can say we responsibly produce oil and gas in the UK. Our own indigenous supplies support the UK workforce and supply chain.
"What's the alternative? Where are you going to get it from?
"There's maybe a perception out there that you can just tell Norway to ship us more gas but that's not going to happen either, we can't do these things overnight.
"Even if Norway wanted to send us a whole lot more, they've got lots of other customers they could be sending their gas to."
The North Sea Transition Authority's (NSTA) head of exploration and new ventures explained that the focus should be on the country's demand, as opposed to production.
He explained: "The demand side of the whole broadside discussion does not get focussed on enough, we need to be pushing down demand for oil and gas to benefit net zero.
"We shouldn't do that by harming ourselves in the process by not producing our own oil and gas supplies, which we can do very effectively."
The NSTA boss also made the argument that continued oil and gas production in the UK will create the skills and support the supply chain needed to ensure the country reaches its net zero goals.
Hubs and their closures
Research director for Westwood, Yvonne Telford, explained earlier in the day that "supply will always follow demand" as the UK looks to secure affordable and sustainable domestic energy production.
She said that global commodity prices are driving production levels and "investment is on the increase" in addition to "new exploration hot spots" emerging.
However, Ms Telford said that "in the UK we are facing challenges" and outlined how the number of production hubs in the North Sea will begin to decline in years to come.
Westwood's current view on hub closures illustrates that there are currently 74 of these processing installations where fields tie back to, the analytics firm is including Rosebank in this figure.
Ms Telford said: "We're currently forecasting a 15% reduction in the number of hubs by the end of 2027, by the end of 2033 this is reduced to 22, which is quite significant."
The 22 hubs that are projected to remain in a decade's time account for 56% of domestic hydrocarbon production in 2023, Westwood says.
The research director explained that investment into existing hubs and changing policy could increase the number of hubs that will see the end of the decade or could reduce that figure.
Ms Telford explained that there has been a "renaissance" in the southern North Sea due to gas prices and the role of the resource in the energy transition.
However, the West of Shetland with its larger resource pools "likely hinges on electrification".
She said: "The likes of Claire South, maybe even the Foinaven development, really need electrification in that West of Shetland region and let's be fair, Rosebank and Cambo could kind of do with electrification as well."
'Electrification is not a cheap solution'
The new energies research manager for Westwood, Stuart Leitch, followed up Ms Telford's conclusions on electrification by presenting the opportunities the process brings.
Mr Leitch said that the reason for the reduction in the UK's absolute emissions in recent years was "driven by decarbonisation of some assets, as well as the closure of some older, poorer performing, facilities."
However, the Westwood new energies research manager explained that to continue the downward trajectory of UK emissions, more capital expenditure (CAPEX) will be needed.
"With roughly 70% of your offshore emissions coming from fuel consumption for power, electrification is critical."
He did concede that "electrification is not a cheap solution" and because of this, the potential lifespan of a hub will determine if a firm decides to fork out the cash needed to power installations from greener sources.
Competition for licences
As the UK accelerates to net zero, there are more questions coming up around North Sea licensing as oil and gas projects compete for space in UK waters with carbon storage sites and offshore wind farms.
Westwood's technical manager, Alyson Harding, told attendees: "There is still a need to explore and discover resources and then develop them with low carbon solutions."
Alyson Harding had spoken about the availability of resources in the North Sea and what blocks had been applied for in the Government's 33rd licencing round before leading into the growing competition for space in the UK continental shelf.
Ms Harding said: "There is quite a lot of competition for the seabed."
She added: "Exploration, appraisal, development drilling, decommissioning operations, these have all co-existed with fishing and offshore wind farms for many years.
However, the extent of windfarms is growing and there are now carbon storage licenses which will require seismic acquisition, periodical monitoring and drilling activity and new pipelines will also be needed for some projects."
This conclusion led to Stuart Leitch's second presentation into the state of the CCS sector in the UK following the country's first licencing round relating to the sector.
Does CCS make 'economic sense'?
Mr Leitch said that following the NSTA's CCS licencing round, industry "interest was high".
However, later in his talk, the new energies research manager said: "CCS is not without its challenges, there are some uncertainties around the support mechanisms.
"We know the Track 1 and 2 clusters now but how much money is actually going to be allocated too and what funding will be available beyond Track 2?
"We'd like to think that eventually the CCS market makes economic sense, but in the meantime, government support is going to be needed to make these projects economical."
Interestingly, Westwood's analysis also indicates that "there are companies that own the hydrocarbon licence that is still operating in that region where a different company is the licensee holder for carbon storage. "
Leitch told delegates that "How that co-location will be managed between the two companies is still an unknown."
Recommended for you

NSTA CCS boss talks about making the Track process 'sustainable'