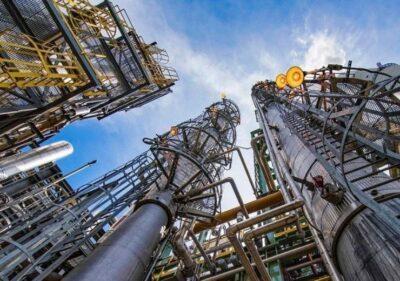 More than half of businesses in hard-to-abate sectors plan to use carbon capture, utilisation and storage to tackle emissions, a new survey has found.
Research from London-headquartered Carbon Clean shows 65% of executives working in such industries view the technology as "critical" or "important" to hitting their net zero goals.
The 'Scaling up CCUS – market insights' report is based on an anonymised survey of top bosses, as well as input from an expert panel.
It has been published today by Decarb Connect – a leading platform that connects hard-to-abate sectors – and Carbon Clean – a global leader in cost-effective CCUS technology.
The report is broken down into three key areas: the economics of carbon capture, the operational challenges around CCUS and the pace of roll out.
It found that 34% of respondents plan to roll out a CCUS solution in the next six years, increasing to 60% in the next decade.
Among the operational challenges, space is a key barrier to widespread adoption of the technology, with most executives working in hard-to-abate sectors noting it as an issue.
The most frequently mentioned concern was around the onward transportation and disposal of captured carbon, as well as markets for carbon use.
Alex Cameron, founder & chief executive, Decarb Connect, said: "For many companies there are questions around how quickly to select decarbonisation technologies: commit too soon and risk losing out on newer developments but leave it too late and risk falling behind … this report aims to address those questions."
CCUS has been identified by leading industry groups as a vital technology in the battle against climate change.
It involves bagging and storing emissions in underground reservoirs, where they can be locked away or used in industrial processes.
The UK Government revealed on Tuesday which two CCUS projects had won its £1 billion competition and will be up and running by the mid-2020s.
Eni's HyNet and the East Coast Cluster, a project to decarbonise industrial emissions around the Humber and Teesside, were selected in Track 1.
But Westminster decided to reject the Scottish Cluster, instead marking the project as a "reserve site".
The decision sparked fury from business leaders and politicians, with claims it could put Scotland's energy transition objectives at risk.
Many also pointed to the UK Government's decision to pull the plug on a previous CCUS competition, which Peterhead Power Station was a front-runner in.
At the heart of the Scottish Cluster is the Acorn project, based at the St Fergus gas plant, Aberdeenshire.
Earlier this year, Carbon Clean was selected to carry out the Front End Engineering Design (FEED) services for the plant.
The company – which has previously received financial backing from the likes of Equinor, Chevron and Marubeni – is working on the project in collaboration with Aberdeen-headquartered Wood.
Aniruddha Sharma, co-founder & CEO of Carbon Clean, said: "Gaining insight from those at the sharp end of industrial emissions is invaluable as we further develop solutions to scale up the adoption of CCUS. Later this month, we will be launching our fully modular carbon capture technology that is set to make CCUS simple, affordable and scalable. This survey demonstrates that there is demand for this kind of solution and for CCUS itself.
"There are many routes to net zero and technologies that can help industries achieve their climate goals, but this survey supports the role that CCUS is already playing and will go on to play in the coming decades."