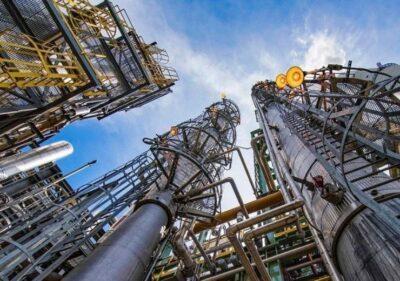 Storegga, a major partner in an Aberdeenshire decarbonisation project, has entered into an agreement to explore carbon capture and storage (CCS) across the North Sea.
Together with Sval Energi, the low carbon technology firm will explore joint business opportunities for carbon storage on the Norwegian Continental Shelf.
By establishing a common platform for securing CO2 storage licences, the pair are aiming to identify CCS opportunities in the region and build a robust business case.
Storegga and Sval's "complementary skills and expertise" position them at the forefront of exploring for carbon storage projects in Norway.
As lead developer of the Acorn CCS project, one of the most advanced, large-scale CCS projects in Europe, Storegga has end-to-end project experience and management.
Meanwhile Sval brings a "nimble and commercially adept organisation" with deep operational subsurface knowledge of the Norwegian Continental Shelf.
Nick Cooper, chief executive at Storegga said: "We look forward to building a strong partnership with Sval to facilitate the rapid, cost-effective delivery of CCS clusters in Norway's continental shelf.
"The CCS value chain starts with secure geological storage and then building the infrastructure to provide emitters with the access to carbon sequestration.
"As like-minded organisations, Sval and Storegga share a vision to make this happen."
This latest announcement comes as Storegga ramps up efforts to go global, with the company recently revealing it was looking to bring CCS to the Gulf of Mexico
Nikolai Lyngø, CEO at Sval Energi, said: "We are excited to team up with Storegga to explore joint projects and to establish a position in the CCS value chain.
"Through their projects, Storegga has exceptional insights, competency and connections within the CCS industry.
"This agreement brings us closer to delivering on our ambitions and will help mature decarbonisation initiatives in Norway."
Acorn was struck a blow last month when the UK Government announced it wouldn't be one of the initial CCS projects to receive backing.
Instead it was placed on the reserve list, much to the anger of local politicians and business leaders.
Discussion are still ongoing about pumping up Acorn to Track 1 amid concerns that, without it, Scotland may not be able to hit its decarbonisation targets.