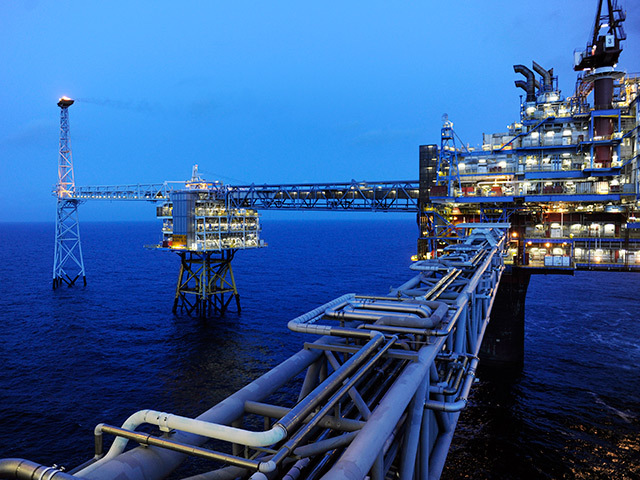 Sval Energi, Storegga and Neptune have applied for a CO2 storage licence in the Norwegian North Sea as part of the country's recent acreage round.
If successful the trio of operators intend to develop a project at the Trudvang licence, which they say has the potential to store up to 225 million tonnes of CO2.
In January the Norwegian government announced it had already received six applications for permits for offshore CO2 storage and offered new acreage in the central North Sea, east of the Sleipner field and south of Solveig and Johan Sverdrup, the application deadline for which closed last week.
Sval senior VP for sustainability & HSEQ, Truls Olsen-Skåre, said: the partners had been working on proposals for the scheme since December 2021.
"We have undertaken a substantial amount of work already, including subsurface evaluation of the storage complex, and technical and economic assessment of the CCS value chain. This work has shown that Trudvang can be matured into a commercially viable project with safe and efficient carbon storage," he added.
Under their plans, Trudvang would have capacity to receive about nine million tonnes of CO2 per annum for 25 to 30 years, making for a total storage capacity of at least 225 million tonnes.
However, modelling suggests that over time total storage capacity could be "substantially higher", Sval said in a statement.
The licence is located in the Norwegian North Sea, to the east of the Sleipner field and about 165 kilometers from the coast, with gas stored in the Utsira formation.
Private equity-backed Sval is the proposed operator of Trudvang with a 40% ownership, while Storegga and Neptune each hold 30%.
The scheme would provide sequestration for emissions from multiple industrial emitters across Northern Europe and the UK, the partners said, with liquid CO2 shipped via export terminals to an onshore receiving terminal in the south-west of Norway and then transport via a purpose-built pipeline to Trudvang for injection and permanent storage.
Mr Olsen-Skåre said the group intended to accelerate "all phases of the work program" with a view to start injecting CO2 in 2029.
Storegga chief executive Nick Cooper said: "Our Trudvang announcement today, and this round of CO2 storage licence applications, builds on Norway's pioneering progress with the world's first industrial-scale, multi-user CCS project.
"We look forward to continuing our work with Sval and Neptune to ensure the Trudvang Project will have a significant impact on carbon emissions and a positive impact on the economy."
Neptune Energy's Global Head of Subsurface, New Energy, Pål Haremo said: "Trudvang could be a key contributor to Neptune's 2030 goal of storing more carbon than is emitted from our operations and from use of the oil and gas products we sell."
The scheme is the latest in Neptune's growing roster of CCS developments, including other ventures in Norway and the Netherlands.
Recommended for you

Tories told to finally end the north-east's long wait for carbon capture cash