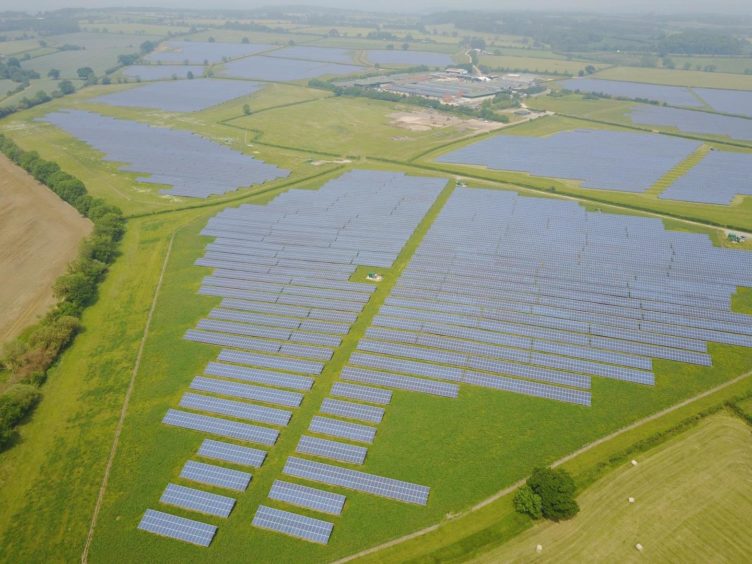 The new owner of St Fergus gas plant operator px Group has swooped in for UK solar and energy storage firm Anesco.
Aksiom Services Group (ASG), a partnership between Dublin-headquartered venture capital business Aksiom Group and Houston-based private-equity firm Ara Partners, has bought Anesco for an undisclosed sum.
Reading-based Anesco's principal shareholder and funder, Alcentra, is exiting the business after six years.
Anesco, which generated revenues of £55.3 million for the year to March 31, 2020, has developed more than 115 solar farms – including the UK's first subsidy-free project – and energy storage facilities.
Its operations and maintenance service now has close to 1.2 gigawatts of renewable assets under management.
Mark Futyan, who joined Anesco in February 2020 as chief executive, will continue to lead the company.
The acquisition follows ASG's purchase of Teesside-based px Group from Bluewater, another private-equity firm, in April.
Px's own management team, led by chief executive Geoff Holmes, also bought stakes in the company, which operates St Fergus gas plant, near Peterhead, on behalf of North Sea Midstream Partners.
St Fergus is hosting the Acorn carbon capture and storage (CCS) and hydrogen project, led by Storegga Geotechnologies, whose partners on the scheme are Shell and London-listed Harbour Energy.
In addition, px owns Saltend Chemicals Park on Humberside, which is hosting Equinor's Hydrogen to Humber CCS and hydrogen project, which is the bedrock of the Zero Carbon Humber initiative.
Luis Pais Correia, co-founder of Aksiom Group, said Anesco's portfolio and growth potential meant it was a good fit for ASG.
He said: "Anesco has developed and proven a unique and high value-added commercial strategy within the UK renewables market.
"It has significant further potential to scale rapidly in the UK and elsewhere in Europe.
"They are an ideal partner for Aksiom Services Group, and we look forward to working closely with Mark and the entire Anesco team in the continued development and growth of the company."
Charles Cherington, co-founder and managing partner of Ara Partners, said: "Our focus is on accelerating decarbonisation by investing in and building ambitious companies, which have energy efficiency and sustainability at their heart.
"We look forward to working with the team at Anesco, to foster growth and advance the green agenda."
Mr Futyan added: "This is a pivotal moment for Anesco, as we gear up to deliver the next wave of large scale, subsidy-free solar and energy storage capacity.
"Aksiom and Ara are ideal partners for Anesco, due to their strong focus on the services business model and commitment to supporting the net zero energy transition.
"We look forward to working with our new investors, to accelerate Anesco's growth in both our core business areas and by entering new markets."
Recommended for you

'Defining milestone': Acorn CCS partners hail Track 2 funding