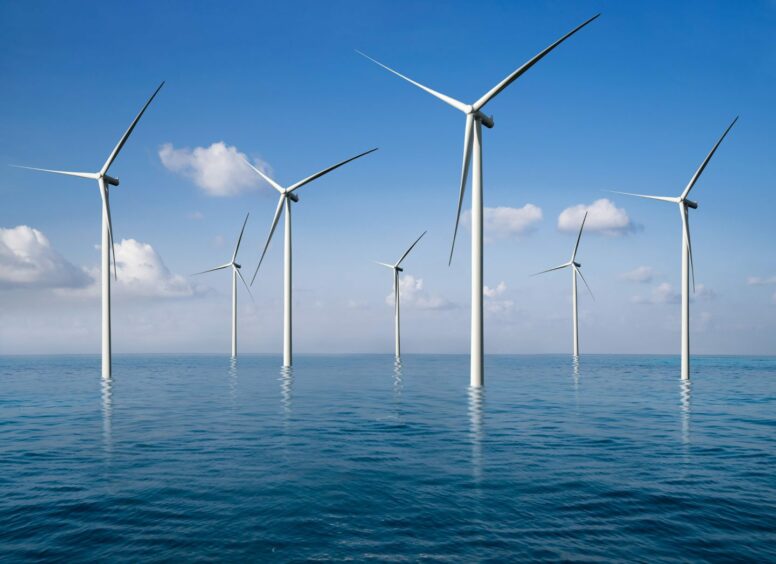 The Norwegian government has announced plans to assess the opening of three new offshore wind areas which could be available for tender from 2025.
The three areas in the North Sea were selected from a list of 20 new potential zones for offshore wind production announced by the Norwegian Water Resources and Energy Directorate (NVE) in April this year.
The government said NVE will now conduct strategic impact assessments into expanding the existing Sørlige Nordsjø II and Utsira Nord areas as well as assessing the feasibility of the Vestavind B area for the 2025 licensing round.
Utsira Nord is an area of 380 square miles located northwest of Stavanger, which the government says is suitable for floating wind sites, while Sørlige Nordsjø II covers around 1,000 square miles bordering the Danish North Sea, where bottom-fixed turbines may be more appropriate.
Norway's Minister of Petroleum and Energy Terje Aasland said the government is fully committed to developing the country as an offshore wind nation.
"We have a great need for new, renewable power in the years to come, and offshore wind can contribute a significant part of this power," Mr Aasland said.
"At the same time, the development of a domestic market can provide exciting opportunities to further develop the Norwegian supplier industry".
The strategic impact assessments include assessments of biodiversity on the seabed, marine mammals and seabirds.
Norway approved the Sørlige Nordsjø II and Utsira Nord areas following a strategic impact assessment in 2012 and the government recently conducted its first competitive auction for offshore wind, with a view to procuring up to 3GW of new development capacity by the end of the year.
The auction attracted interest from several developers, including the likes of Statkraft and Aker Offshore Wind, a consortium of Equinor, RWE and Hydro REIN, and Vattenfall and Seagust, among others.
Along with the potential further expansion of these areas, the government also said favourable wind conditions and existing support infrastructure close to the Vestavind B area, near Bergen, made it a good candidate for further assessment.
"Offshore wind offers great opportunities, and with this, we are taking the Norwegian investment an important step further," Mr Aasland said.
The NVE assessments of the three shortlisted areas must now be submitted to the government before the end of November 2024.
The remaining potential offshore wind areas will continue to be assessed by NVE as the government continues towards its goal to achieve 30 GW of offshore wind power production on the Norwegian continental shelf by 2040.
These assessments are scheduled to be completed by June 2025.
Recommended for you

Safety concerns for offshore wind as HSE has only four inspectors on-hand