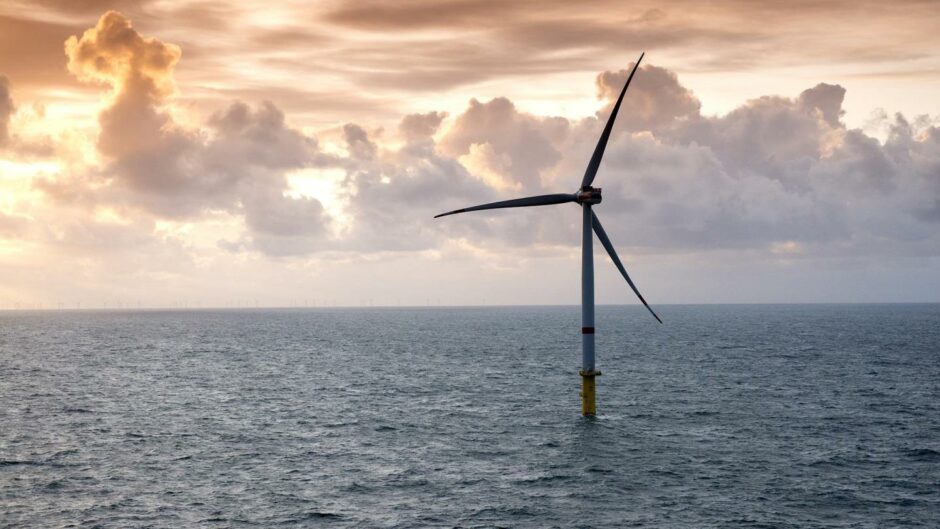 Oil giant BP (LON: BP) has continued its rampant expansion into offshore wind with the submission of bids for a pair of leases in the Netherlands.
Together the Hollandse Kust (west) Wind Farm Zone (HKW) sites VI and VII have a potential combined generating capacity of 1.4 gigawatts (GW).
Success in the bids will enable a series of additional integrated clean energy investments in the Netherlands of up to €2 billion.
HKW is located around 53 kilometres off the Netherland's west coast and contains two wind farm sites, with a total area of 176 square kilometres.
Anja-Isabel Dotzenrath, BP's executive vice president of gas and low carbon energy, said: "Delivering a net zero future demands more than just generating renewable power offshore – we need to create an integrated energy system with renewables at its centre. We plan on doing just that in the Netherlands."
Bids for Site VI will be evaluated on "eco-innovation criteria", where BP proposes creating solutions to enhance the Dutch North Sea ecosystem.
Almost €75 million of committed spend has been pledged as part of the submission, aimed at creating a positive impact on the marine habitat, supporting advanced ecosystem data analysis and establishing a new Netherlands' North Sea Offshore Wind Ecological Innovation Hub.
Meanwhile bids for Site VII will be evaluated on systems integration criteria.
BP is focusing on coupling offshore wind power generation with new, flexible demand, with a focus on Rotterdam.
Subject to award, the bid proposes to integrate the wind farms to produce hydrogen, power a new electric boiler for BP's Rotterdam refinery, and supply energy to electric-vehicle charging stations.
The London-listed supermajor also plans to develop a skills and entrepreneurship incubator to support the development of the local workforce.
Ms Dotzenrath said: "We will apply bp's integrated energy company strategy to integrate green energy supply and demand across the energy system. This includes using offshore wind power to electrify industry and mobility. And also using renewable power to produce green hydrogen, to help to decarbonize hard-to-electrify sectors such as aviation, refining and heavy-duty mobility. These clean energy developments support the Netherlands' ambitious emissions reduction aims.
"In addition, we will deploy innovative technology in support of an unprecedented scale and scope of monitoring and analysis to create a step change in collaborative marine ecology research, in line with our aim to have a positive impact on the North Sea's ecology."
BP's foray into the Dutch offshore wind market following hot on the heels of its success in the ScotWind leasing round.
Alongside partner EnBW, the company secured acreage off Scotland where it plans to construct a 2.9GW fixed bottom wind farm.
The pair were also the big winners in the equivalent leasing process in England and Wales, which concluded in 2021.
Recommended for you

BP advertises collaboration openings on Scottish offshore wind farm