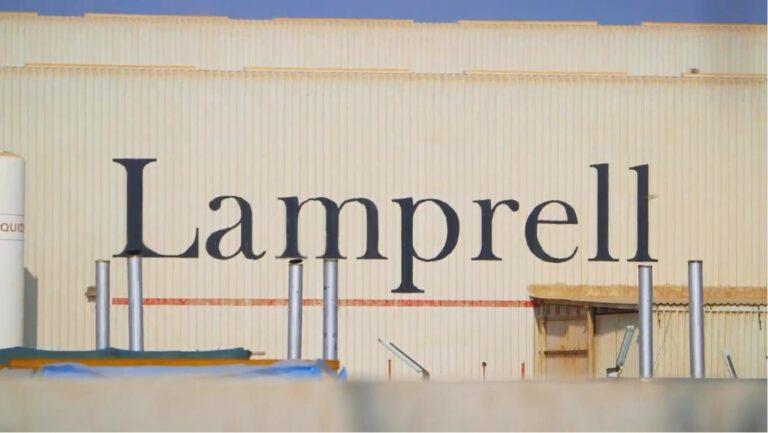 Work for a trio of giant floating wind projects off the coast of Scotland have gone to the UAE fabricator Lamprell, sparking outcry.
The 200-turbine project from Cerulean Winds covers three wind farms, each 1 gigawatt in size which, combined, rivals Dogger Bank, soon to be the largest wind project in the world.
Cerulean Winds last year said the project would cost in excess of £10 billion and revealed US energy service firm NOV as a key partner.
NOV, the exclusive provider of floating and mooring systems, has "stated its intent" to use Lamprell as its provider for fabrication, assembly and outfitting.
It comes hot on the heels of Lamprell winning a major £150m contract for the Moray West wind farm last month, and has brought questions on whether Scotland's wind jobs hopes are all bluster.
"I'm disgusted by it, I really am. It sickens me to the core," said GMB Scotland organiser Gary Cook.
"These just transition jobs – where are they? There were going to be high-value jobs. They're giving out licences willy-nilly, we the taxpayer are subsidising it with green levies and we can't get any work in the UK or in Scotland. It's absolute lunacy."
He said a lack of strategy from governments in Westminster and Holyrood "beggars belief".
Dan Jackson, founder of developer Cerulean Winds, highlighted that the projects will help power offshore platforms with green energy, an urgent task for slashing emissions, and requires large-scale capacity.
He said: "Our basin-wide scheme for decarbonising oil and gas assets through offshore floating wind, which is going through the INTOG (Innovation and Targeted Oil and Gas) process, requires significant fabrication capacity and expertise.
"We are pleased this capacity is currently being developed with substantial financial investment and Scottish government support in Scotland.
"To deliver at pace and at scale, we are working with prime contractors now to be able to deliver our proposals for INTOG this summer, this will include an unprecedented approach to build out the supply chain in Scotland for INTOG, ScotWind and beyond."
In 2020, the offshore wind industry signed a deal with government to committing to a voluntary target of 60% lifetime UK content in domestic projects, (up from the current 50%) by 2030, and said it would seek to increase the amount of UK content in capital expenditure.
"I don't think we'll ever achieve that in the current trajectory," Mr Cook of GMB said.
"I think that's pie in the sky, it ain't going to happen.
"When they talk about the content, what are they talking about? The value. We want the fabrication, that's where the jobs and money are.
"We've got the skills in Scotland, we've got the skills in the UK. We just need a willingness from Westminster and the Scottish Government to draw a line in the sand and say 'you want to put these things up, you want our subsidies? The majority of this content must be manufactured in the UK.'"
In a statement on Monday morning, Lamprell said it is working closely to "support and develop UK local content goals".
It added that it "will engage together in discussions with UK supply chain and UK yard(s) interested in participating in the projects, and able to offer suitable solutions".
Lamprell has not responded to a request for comment on local content targets or jobs.
Unite Scottish Secretary, Pat Rafferty, said: "The contract award to Lamprell in the UAE is unfortunately the latest disappointment in a long line of contract awards for the fabrication of wind projects around Scotland's shores.
"NOV and Lamprell have said that they would try to work closely with domestic based companies in order to boost the Scottish and UK supply chain. However, the reality is that unless they are compelled to by the law through local content clauses it's contracts as usual for everywhere else around the world but none here in Scotland."
No surprises
Some of the giant wind projects off Scotland's coast, including Seagreen off Angus, had the bulk of their components developed in China and the UAE, contributing to the recent collapse of Bi-Fab in Fife.
Following that saga, questions are being raised about Scotland's ability to capture the industrial benefits of its next offshore wind boom.
Cerulean Winds' project is not linked to the recent ScotWind auction, though the Lamprell deal comes as work continues towards investment decisions and contracts for those developments.
Energy minister Michael Matheson said last month it will be "a failure" for Scottish Government and the wider industry if the country has no manufacturing capability to show for them.
Jeremy Cresswell, emeritus editor at Energy Voice, said: "The reality is that, throughout the more than 50 years of UKCS oil & gas exploitation, attempts at long-term planning and building a world-class fabrication capability and capex/opex savvy supply chain has been an uphill struggle.
"Unless there is really drastic action by government and offshore wind operators, the UK's low carbon energy odyssey will evolve into a carbon copy of the North Sea oil story. Switched-on Lamprell in the Middle East and a stack more firms in Asia-Pac will clean up; rendering local content of any kind a joke."
Dick Winchester, a former subsea engineer and an advisor to the Scottish Government on the energy transition, said: "That the bulk of the work on these projects is going overseas no longer creates the shock it once did.
"Scotland is becoming immune to the failure of its industry to invest and compete, to its economic development agency sitting on its hands and its government simply not having the powers to do very much about any of it."
Cerulean Winds previously said that a final investment decision was targeted for last year, though whether that has taken place, funding details or whether it has passed regulatory hurdles are not yet clear.
Lamprell chief executive Christopher McDonald said: "Today represents an important milestone for our floating wind ambitions.  Our long history in the traditional oil & gas sector has stood us in good stead for our transition into the renewables space where we have been active since 2007.
"Offshore floating wind is a natural progression for the business and represents another step in the realisation of our strategy and establishing our credentials in the UK market."
Recommended for you

TotalEnergies eyes 2025 start-up for Culzean electrification project (exclusive)