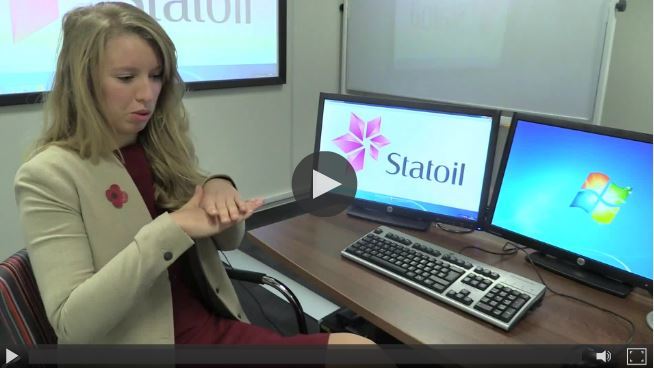 "I realised that if I chose geology over chemistry, my lab wouldn't just be a chemistry room. With geology my lab could be the world."
Hannah Mary Goodlad had always shown a talent for science when she was in school and following the encouragement of her teachers, she decided to study chemistry at university.
But in the crux of her studies she eventually discovered her true passion – geology.
The 24-year-old soon changed her degree which ultimately led her into the oil and gas industry.
Hannah Mary now works for Statoil on its Mariner field in the UK continental shelf.
The chance to work for the company has allowed Hannah, she says, to become exposed to different aspects of the industry.
Her love of both the science and the flexibility of her job has motivated her to share her passion, speaking at schools and encouraging youngster to consider a career within the industry.
Hannah Mary says:"Whatever the oil industry changes into, it will need skilled people and geologists are at the forefront of that."
"I'm excited to see the way my career will go as the North Sea starts to slowdown and the different avenues we, as energy companies, get involved with."
Recommended for you

Martin Gilbert: Energy Transition will offer big opportunities