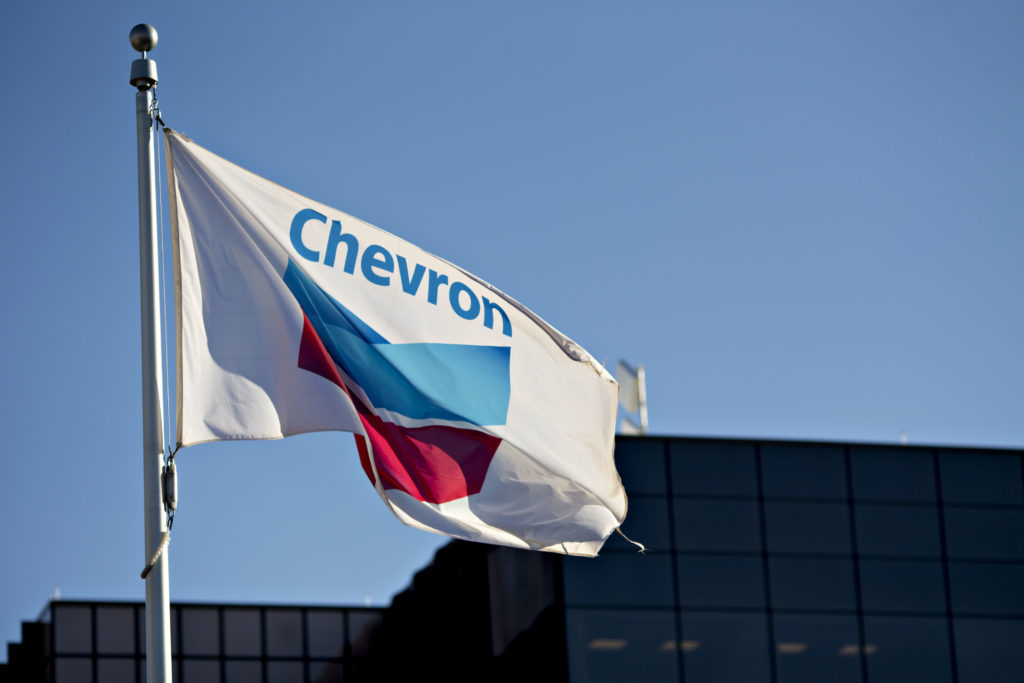 Chevron's income narrowed in the first three months of the year despite selling a package of global oil and gas assets.
Pre-tax income was £3bn, down 28% from £5bn in the same period last year, which the major attributed to lower oil prices and weaker margins from its downstream and chemicals businesses.
It comes after Chevron sold its 40% operating stake in the Rosebank project, considered one of the largest untapped discoveries in the North Sea, to Equinor.
The firm also sold interests in assets in Brazil and Denmark as it looks to a potential £38.2bn takeover of Anadarko.
Last year Chevron said it was seeking to sell all of its Central North Sea assets.
Chevron has signed an agreement for the takeover however Occidental Petroleum made a £44bn counter-offer earlier this week.
Revenues were £27.2bn, down from £29bn in Q1 of 2018.
Chief executive Michael Wirth said: "Upstream production volumes were up 7 percent from a year ago, primarily in the Permian Basin and at Wheatstone in Australia.
"The company's net oil-equivalent production exceeded 3 million barrels per day for the second quarter in a row.
"First quarter earnings declined from a year ago, largely due to lower crude oil prices and weaker downstream and chemicals margins.
"In the first quarter we sold our interests in the Rosebank field in the United Kingdom and the Frade field in Brazil. In early April we concluded the sale of our upstream interests in Denmark.
"The combination of Anadarko's high-quality assets and people with Chevron's portfolio strengthens our leading position in the Permian, builds greater deepwater Gulf of Mexico capabilities and will grow our LNG business.
"We believe this transaction will unlock significant value for shareholders."
Recommended for you

Big Oil's second-biggest profit haul poses 'awkward' problem